INFO
Item Reviewed
Subliminal Realms: Call of Atis Collector's Edition
March 8, 2017
RELEASE DATE
February 19, 2017
FEATURES
Widescreen Support
Interactive Jump-Map
Voice Overs
3 Difficulties + Custom Mode
Magic Box
COLLECTORS EDITION
Exclusive Bonus Chapter
Integrated Strategy Guide
Wallpapers & Concept Art
Soundtracks & Cutscenes
Achievements & Collectibles
Replayable HOs & Puzzles
Your fiancé was hospitalized following an attack on his diving boat. It turns out that he discovered an unusual artifact that acts as a gateway to various out-of-this-world portals. Now that the same dark energy that attacked him on the boat has returned and kidnapped him into these fantasy worlds, it is down to you to explore these unfamiliar realms and rescue your husband-to-be!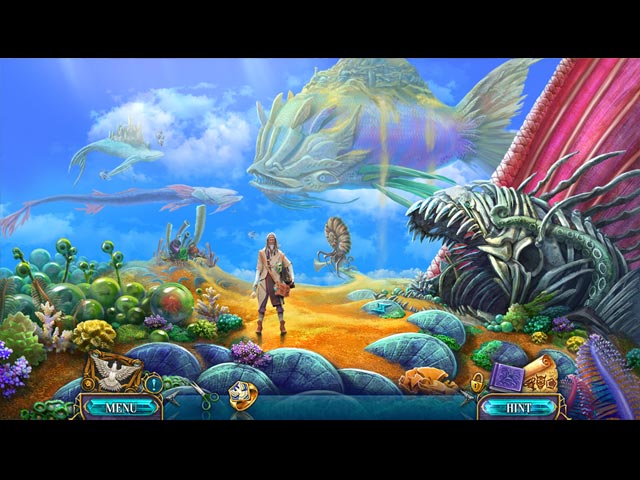 One of the many reasons that made the first Subliminal Realms game such a memorable one was its unique storyline. Thus, we were slightly disappointed to find that the plot in Call of Atis is in fact, quite mundane. A plot about rescuing a love from an evil force through fantasy portals is certainly nothing refreshing, and the backstory in Call of Atis doesn't really make it much more exciting either.
Luckily, Subliminal Realms: Call of Atis is saved by its breathtaking production. Visually, there is a lot to take in in each scene. The artwork is some of the best we have seen, and the vivid colors make each scene even more stunning. What's even more impressive are the cutscenes and the animations. The quality of these aspects is second to none, kudos to the art team at Boolat Games!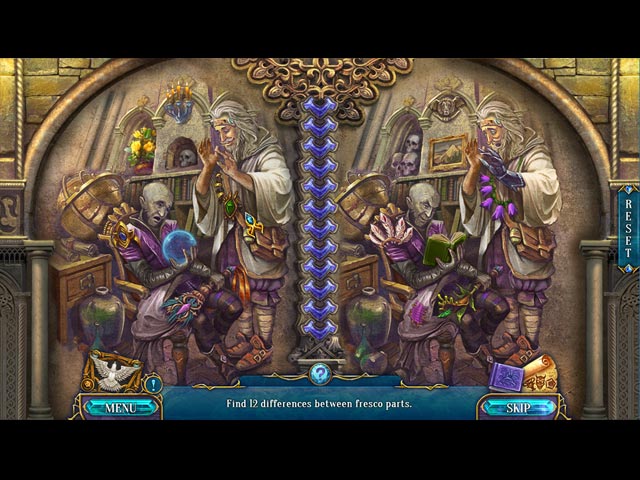 Moreover, Subliminal Realms: Call of Atis delivers a decent gameplay. There might not be anything especially innovative about the game, but at least the tasks are fairly fascinating and the challenge level is moderate. We were also highly entertained by the hidden object scenes and the puzzles. The hidden object scenes were often multi-layered and smartly-designed. The puzzles were a little bit weaker, as they could have been much more complex.
Subliminal Realms: Call of Atis took us the full four hours to master, and the equally-astounding bonus chapter took us another hour. The Collector's Edition is packed with bonus content; a strategy guide, wallpapers, cutscenes, soundtracks, replayable hidden object scenes, replayable puzzles, achievements, collectibles, and morphing objects.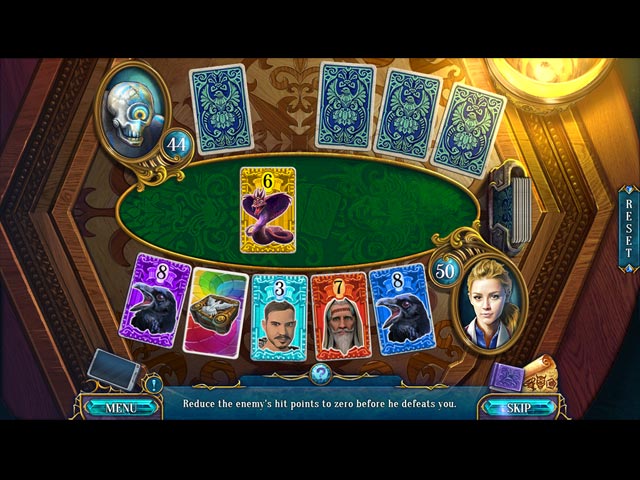 Big Fish Games teamed up with Boolat Games, the prolific developer behind favorites like Dreampath and Dark Cases for a new magical farming game for mobile. Decurse takes place on a sparkly island that is half-submerged in water. Can you reverse the curse and bring happiness back to the people of the island? Boolat Games first […]
King Altus is under an evil spell and has accused your mentor, Regis the Master Wizard of attempted murder and ordered him to his death. As an apprentice wizard, you have to save your innocent mentor and rid of the king of sinister forces as you learn about the dark secrets of the royal […]
The third chapter of the magical Dreampath series has you playing as an amateur wizard on his way to save the kingdom from the evil! Screenshots taken by Jan Thomas