A magical crystal, known as the Spellarium, has been filling the world with positive energy for as long as we can remember. But everything good must come to and end, because this powerful artifact is slowly decaying now. Can you help Eric, a dedicated wizard, retrieve the crystal and return life to the world?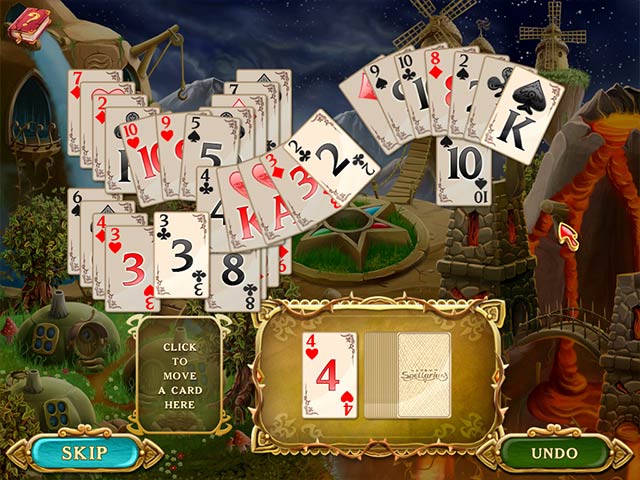 There are reasons why we rarely review Match 3 games, one of them is that most of them play just like one another, with little differences that help distinguish each series. Given its predictable storyline and overdone theme, Spellarium does not exactly break any molds either. What sets this game apart lies in its game design, as Spellarium is one of the most challenging Match 3 games we remember playing.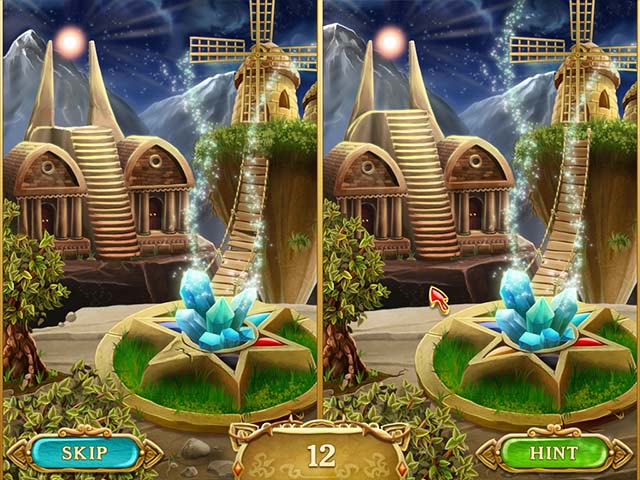 Unlike the other Match 3 games that start off rather slow to get the players accustomed to the game, Spellarium blasts right off with full-on challenge with its first level. What's even more astounding is that the game keeps upping its challenge level as you progress through the 100 levels of the game; throwing out obstacles for you to tackle, interesting tasks for you to complete, as well as entertaining little puzzles in-between levels to switch up the pace. Still, Spellarium is generous enough to include some helpful bonuses, which can be earned by completing big matches. Moreover, you can adjust the challenge level you prefer by switching between the three modes the game offers; Relaxed, Limited Moves, and Limited Time.
FRH Games is one of the few Match 3 developers that does not disappoint when it comes to sights and sounds, as seen in the beautiful Laruaville and the hauntingly stunning Cursed House. As expected, the graphics in Spellarium could not have been more attractive. Each scene is well-drawn and vividly painted, and glittered with fancy special effects. All this contributes to the brilliance of Spellarium.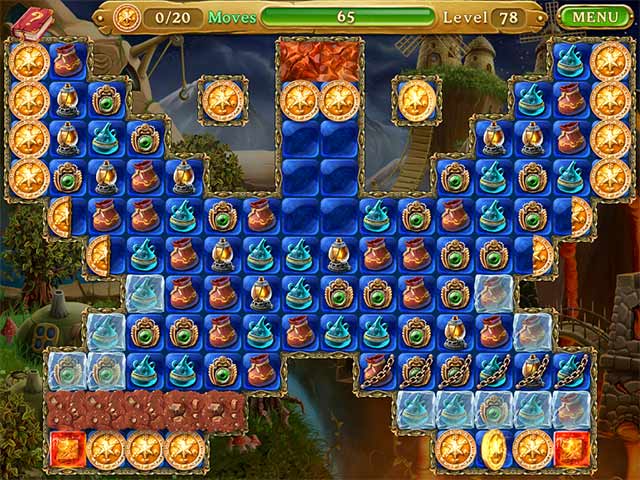 Begin your mind-boggling sea voyage right now in The Hidden Treasures Objects, which allows you to advance in a plot full of twists and turns set against the dramatic backdrop of the Caribbean by discovering artifacts or matching jewels in a row. On the spur of the moment, choose between mystery hidden objects and match-3 […]
Enchanted Kingdom has beautiful wallpapers, soothing music, attractive concept art, and engaging movies abound in this mystery quest game, so rush to play to fully immerse yourself in the wonderful environment. Do you have any idea how to restore the Kingdom's magical power? You must solve riddles, mental teasers, and mini-games in the exciting adventure […]
Explore your favorite free hidden object games, logic puzzles, and brain teasers, again and again, loing for the items you need to get achievements. Are you up to the task? In these amusing locating object games, your goal is to seek out and uncover concealed objects to solve the case.Domini Games published another excellent game […]