Artifex Mundi partnered up with World-Loom once again for a brand-new fantasy adventure. In Lost Grimoires: Stolen Kingdom, you play a young alchemist who returns home after years practicing magic at the university. But things are not the same back home when you find a mysterious masked man inside your own home and childhood memories about your missing parents come rushing back to you. Will you reach your full potential as an alchemist?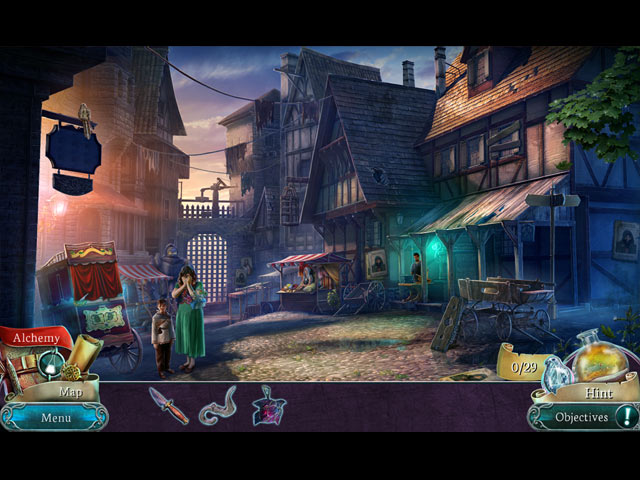 From the synopsis above, it is clear that the storyline in Lost Grimoires: Stolen Kingdom is not very unique. Luckily, the fast-paced nature of the game as well as some interesting minor story details are there to keep us engaged. Moreover, the game also includes an Alchemy Kit for you to interact with. This is the type of extra features that enhances the value of the game by cleverly integrating itself into the plot, as opposed to those that feel like useless gimmicks.
However, apart from the Alchemy Kit, there is not much to be excited about in Lost Grimoires: Stolen Kingdom. Firstly, the gameplay, especially the adventure part, is basic and easy. Inventory items collected are used almost immediately and HOPA veterans can easily predict the next moves of the game. In addition, the unoriginal puzzles offer zero challenge and creativity. The hidden object scenes are slightly more entertaining; they are not groundbreaking by any means, but at least they require some brainpower.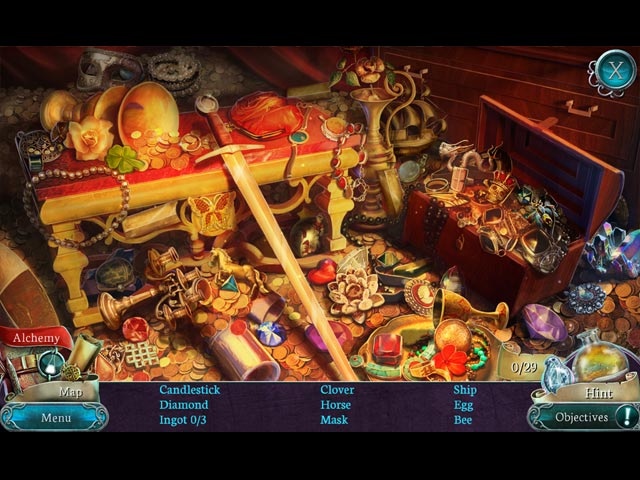 While we have seen better visuals, Lost Grimoires: Stolen Kingdom delivers solid graphics nonetheless. We enjoyed the variety of colors and shades in each scene and details of the artwork were quite impressive. It would have been perfect if the developer had managed to eliminate the fuzziness from the graphics and make the animations less static.
As a standard edition game, Lost Grimoires: Stolen Kingdom actually lives up to its value. We took just a little less than four hours to complete the game on casual mode, without skipping any puzzles.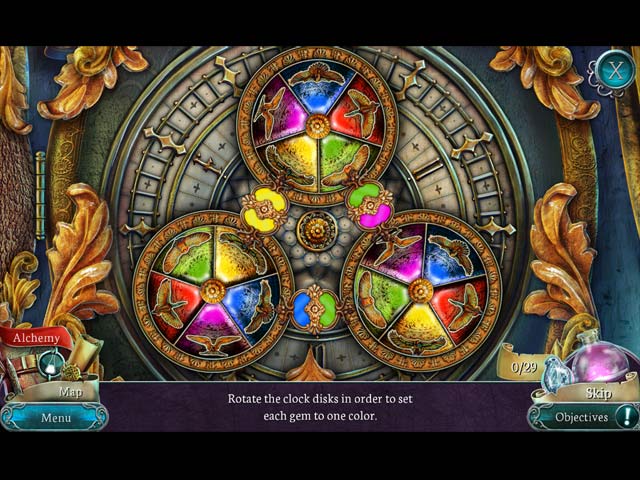 Vampire Legends: The True Story of Kisilova is a HOPA game that provides a fairly typical vampire experience. The elite in Vienna has heard reports of a string of murders following a deadly plague epidemic. The government has decided to act in response to the danger of the disease spreading as well as murmurs of […]
The young prince Fern vanishes with a mysterious female just before his coronation. The royal protectress and teacher have been tasked with finding him and bringing him home.In this new adventure game by Artifex Mundi named "Lost Grimoires 2: Shard of Mystery," which was released on April 19, 2017, she will encounter tricky hidden object […]
After defeating the army of the strange Elf Sylvanheir, King Raphael returns victorious. While the king's followers await his victorious entrance, his sister fears Raphael has been cursed and that a genuine war is about to break out, based on his unusual letters from the conflict.A fascinating hidden-object puzzle adventure game from the makers of […]