INFO
Item Reviewed
Living Legends: Beasts of Bremen Collector's Edition
March 4, 2017
RELEASE DATE
February 17, 2017
FEATURES
Widescreen Support
Interactive Jump-Map
Voice Overs
3 Difficulties + Custom Mode
COLLECTORS EDITION
Exclusive Bonus Chapter
Integrated Strategy Guide
Wallpapers & Screensavers
Soundtracks & Concept Art
Achievements & Collectibles
Morphing Objects & Cutscenes
Replayable HOs & Puzzles
You were invited by your musician sister, Rosabella, to the renowned Bremen's music festival, where she will be performing a classic tune. Your trip was cut short when you discovered that the Bremen musicians have been kidnapped and a wave of gloomy purple fog is terrorizing the town. With Beasts of Bremen, the Living Legends series has cemented itself as one of our favorite fantasy HOPA franchises.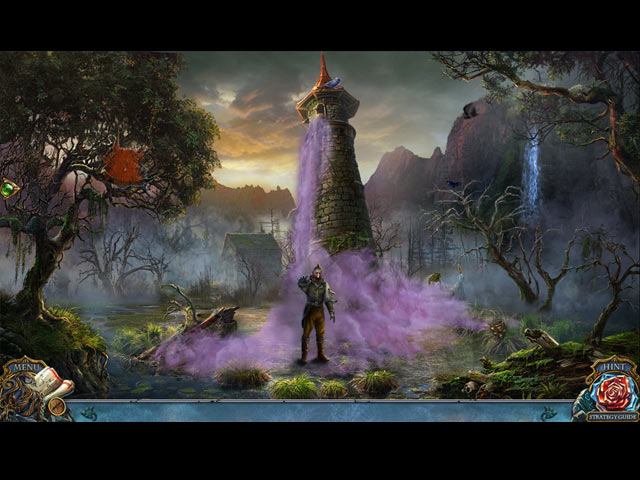 The intriguing storyline in Beats of Bremen reminds us of Fabled Legends: The Dark Piper, a fantastic game from a few years back. This is certainly not a bad thing, since we have not seen games that combine music with elements of fantasy in quite a while. 4 Friends Games backs up the solid storyline with a marvelous production. The graphics in Beats of Bremen are second to none; the quality and the details of the artwork as well as the cutscenes are unbeatable. This, coupled with enchanting musical scores and some of the best voice-acting in the casual games world make this game a feast for both the eyes and the ears.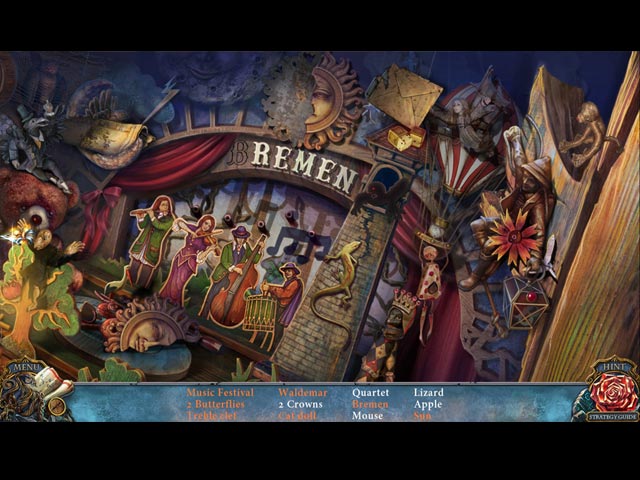 HOPA veterans will be happy to know that Living Legends: Beasts of Bremen offers some real challenges with its expertly-executed gameplay. Although the adventure portion of the game does not deliver anything particularly innovative, it is still complex enough not to feel repetitive or tedious. Even if you find the adventure to be too predictable for your taste, the fairly difficult hidden object scenes and the highly-entertaining puzzles should be able to make up for that.
Living Legends: Beasts of Bremen does not disappoint when it comes to its length either. The main game took us over 4.5 hours to complete, without skipping any puzzles. The bonus chapter tells another storyline, which is surprisingly engaging, and should take most fans around one hour to complete. We recommend choosing the Collector's Edition over the standard because the wide variety of collectibles and morphing objects are fun to collect, and of course, the bonus chapter is just as amazing as the standard game.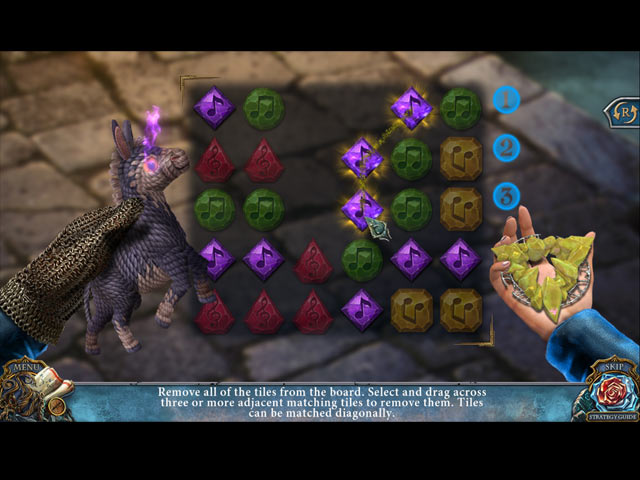 Come and discover all concealed items, use your sense of observation. Do you think you'd be an excellent detective?In this ightful game, you'll navigate through stunning mini-games, brainteasers, amazing riddles, and hidden clues.Friendly Fox Studio's Dark City: London is an adventure game featuring lots of hidden objects, mini-games, and riddles to solve that was launched […]
To find all hidden things, use your sense of observation. Do you think you'd make an excellent detective?In this ly adventure, navigate through stunning mini-games, brain teasers, astonishing riddles, and hidden clues.Friendly Fox Studio's Bridge to Another World: Through the Loing Glass is an adventure game featuring loads of hidden objects, mini-games, and puzzles to […]
A stranger's request brings you to the capital of Hungary to investigate a series of nightmarish attacks. You are then joined by Agatha, a curious partner who provides you with necessary local insights. Are these attacks instigated by a vengeful vampire or do lead to something much sinister? Find out in Dark City: Budapest. […]