INFO
Item Reviewed
Elven Legend 4: The Incredible Journey Collector's Edition
March 19, 2017
RELEASE DATE
March 1, 2017
DEVELOPER
Growing Grass Studio
FEATURES
Widescreen Support
Three Game Modes
Power-Ups
COLLECTORS EDITION
10 EXCLUSIVE Levels
Integrated Strategy Guide
Wallpapers & Concept Art
Encyclopedia & Morphing Objects
Achievements & Collectibles
Out of all the Time Management series that usually earn the Collector's Edition status, the Elven Legend series must be the least deserving. In this fourth game, Queen Aerin must help a strange guest named Tillian to save his world from a calamity.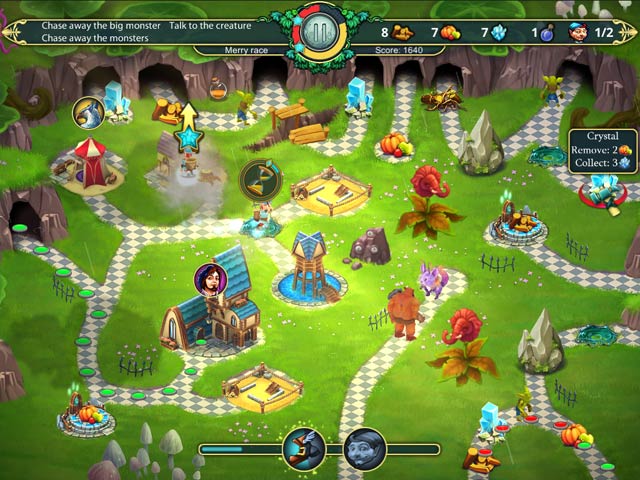 Just like any other resource-management games, the main tasks in Elven Legend 4: The Incredible Journey include clearing paths, building stations, and collecting various resources. What Elven Legend 4 is missing is, however, variety. Despite the background changes, each level is very similar to the next – there are no mini-games to switch up the pace either. We felt that the game was unbearably tedious after only 10 levels or so.
While Elven Legend 4: The Incredible Journey features nice touches like useful power-ups, playful collectibles, and an interesting plot development – the game is far from being a standout. Not to mention that the game isn't that difficult either, advanced players will have no trouble getting through all the 40 levels in the game with top-tier medals. Those who are fairly new to the genre will learn their ways quite quickly through the game's comprehensive tutorials and the strategy guide that comes with the Collector's Edition. Talking about the strategy guide, it can only be accessed through the Main Menu screen, which is inconvenient at best.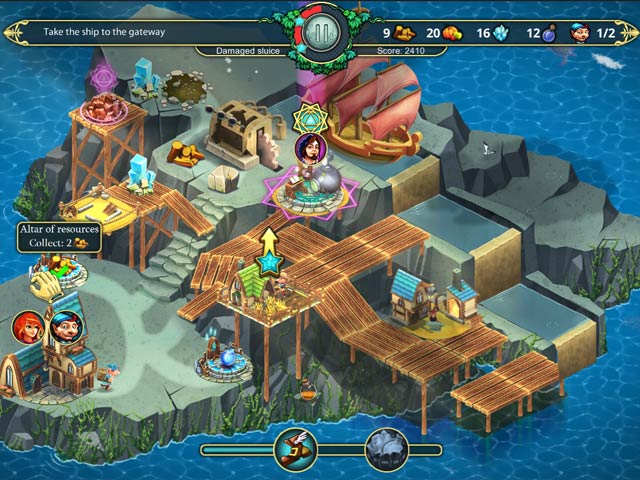 One thing that Elven Legend 4: The Incredible Journey did right is the production. We adore the clean and colorful visuals, along with the mesmerizing special effects. In addition, the lively and upbeat background music lifts the spirit of the game, which otherwise would have been dull and tedious based on the gameplay alone.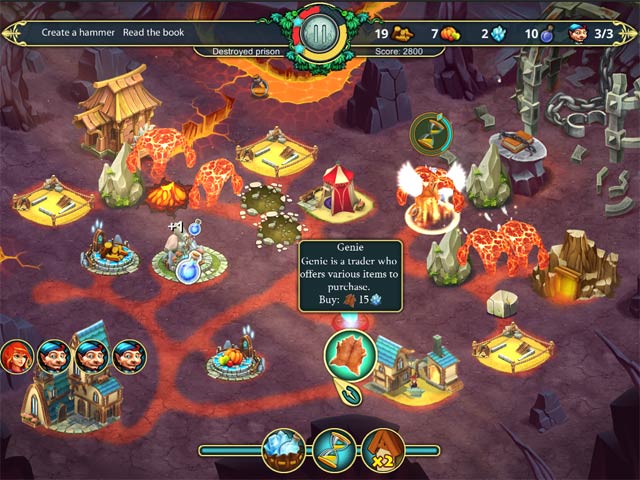 In this fifth installment of the fan-favorite Campgrounds series, Addie is in need of a vacation, but how could she leave her campgrounds lonely? She enlisted her trusted friend Tom to help lo over the campsites while she's away, but as a newbie, is Tom up to the task? all the previous games in […]
Whether it's fairy tale fantasy or medieval or Vikings or crime, the Time Management genre has gone through a wide range of themes – but very few have actually been set in a futuristic world. Faraway Planets takes you to the future when civilization is possible on another planet, when technology is so advanced and […]
General Flavius of Britons is up for a dangerous new journey! After ridding the land of Britons of the Filth in the first chapter, Flavius realized that he still needs to clear the source of the evil. Enter the Shadow Lands – the underworld for the dead souls of the Celts where the Filth has […]