INFO
Item Reviewed
Dark Romance: Romeo and Juliet Collector's Edition
March 18, 2017
RELEASE DATE
February 26, 2017
FEATURES
Widescreen Support
Interactive Jump-Map
Voice Overs
Hidden Objects Vs. Match 3
3 Difficulties + Custom Mode
Character-Switching
COLLECTORS EDITION
Exclusive Bonus Chapter
Integrated Strategy Guide
Wallpapers & Concept Art
Replayable Mini-Games
Morphing Objects & Cutscenes
Achievements & Collectibles
Morphing Objects
The timeless tale of Romeo and Juliet was once a casual games staple, but then it was put back on the shelf for a while. The popular Dark Romance series brings the story back into play with this latest installment, with a simple title "Romeo and Juliet". Just when Romeo and Juliet thought they could put their famous families' feud behind, the ghosts from the past started showing up and threatened to destroy the Capulets! Will these two young lovers finally get a chance at a happy life in this adaptation, or would the ending be just as tragic as the one in the original work?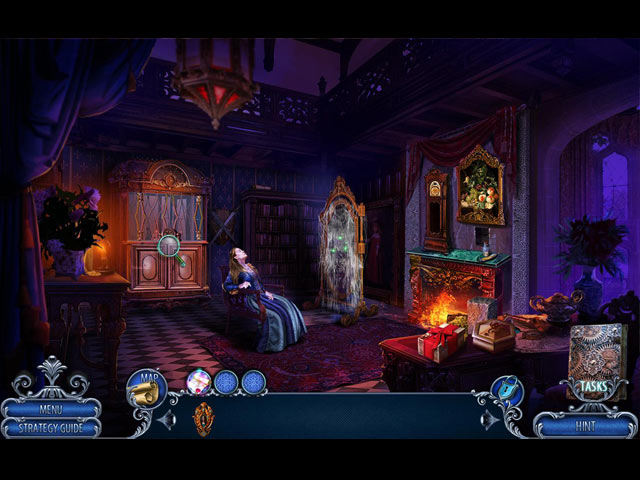 Despite a great premise, Dark Romance: Romeo and Juliet fails to deliver. The development of the storyline is rather slow and the illogical actions taken by the characters do not help either. We still appreciate the feature of switching between the perspectives of the two main characters, a feature that defines the Dark Romance series and in this sequel especially, saves the game from being utterly tedious.
Domini Games chose to stick to their predictable HOPA formula in Dark Romance: Romeo and Juliet. HOPA veterans will find the gameplay to be ridiculously easy; we personally had no trouble getting through the whole adventure part of the game without needing to use the Hint button. Luckily, things are different with the puzzles and the hidden object scenes. While there is nothing wrong with the hidden object scenes, they just pale in comparison to the puzzles. To our surprise, the puzzles in Romeo and Juliet are incredibly well-crafted. Moreover, each of them also comes with the difficulty options; easy and hard. The Hard option is usually extremely challenging, don't say we didn't warn you!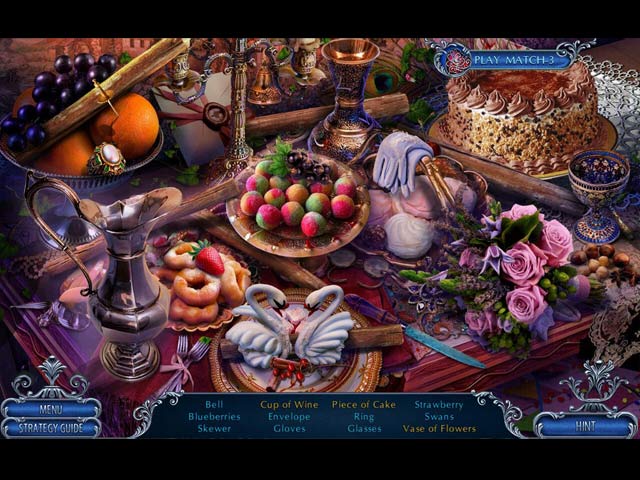 Dark Romance: Romeo and Juliet utilizes Domini Games' signature visual style. We were in love with the wonderful visuals, the delicate artwork, the luscious colors, and the top-notch animations – but it is totally understandable if some people are turned off by the eye-piercing, bright colors. As for the audio, we had no issues with the enchanting soundtracks, but we did find the voice-overs and the lip-syncing a little odd.
The Collector's Edition comes with a nice bonus chapter, along with a strategy guide, wallpapers, concept art, movies, soundtracks, collectibles, achievements, morphing objects, and replayable puzzles.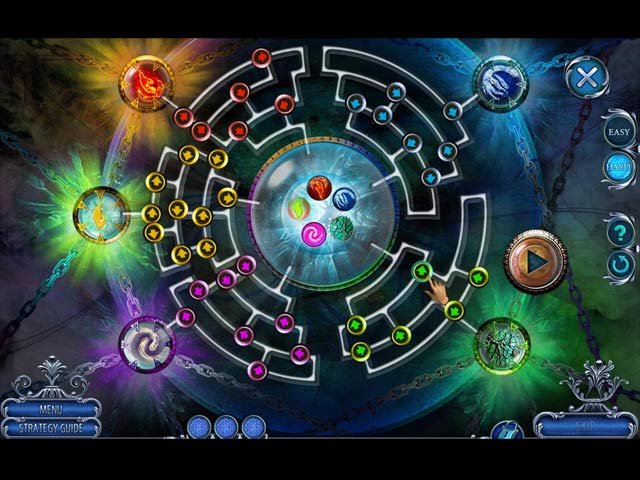 Enchanted Kingdom has beautiful wallpapers, soothing music, attractive concept art, and engaging movies abound in this mystery quest game, so rush to play to fully immerse yourself in the wonderful environment. Do you have any idea how to restore the Kingdom's magical power? You must solve riddles, mental teasers, and mini-games in the exciting adventure […]
Throughout this object-finding game, you'll get a sense of total immersion. Because every area of this game's universe is loaded with hidden objects, you can play as a true explorer.Domini Games has published "The Game," a brand new terrific game in the "Labyrinths of World" series, which was released on September 9, 2021. Simon and […]
Explore your favorite free hidden object games, logic puzzles, and brain teasers, again and again, loing for the items you need to get achievements. Are you up to the task? In these amusing locating object games, your goal is to seek out and uncover concealed objects to solve the case.Domini Games published another excellent game […]