INFO
Item Reviewed
Weather Lord: Graduation Collector's Edition
February 23, 2017
RELEASE DATE
February 1, 2017
DEVELOPER
Alawar Games
Yustas Games Studios
FEATURES
Widescreen Support
Relaxed Mode
Power-Ups
COLLECTORS EDITION
15 EXCLUSIVE Levels
Integrated Strategy Guide
Wallpapers & Collectibles
Soundtracks & Cutscenes
Achievements & Jigsaw
Who would have thought that the once underrated Weather Lord series would come down to the seventh installment. In Graduation, King Victor and Queen Victoria prepare to pass the royal torch to their daughter, Jenny. But first, Jenny must learn all the skills from the exclusive Royal University and face countless challenges along the way. Can you help Jenny practice her weather spells, restore the kingdom to its prosperity, and prove that she is capable of becoming the next ruler?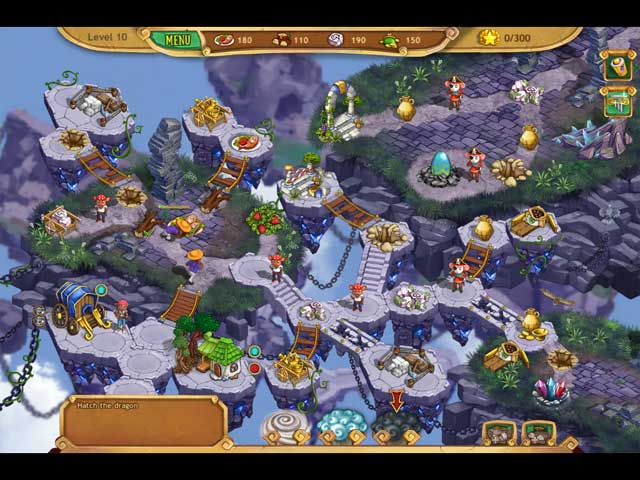 If you have played any of the previous Weather Lord games before, then Graduation will feel very familiar to you. The main goal of each level is to accomplish all the tasks listed, whether that may be clearing paths, fixing building, or drive away enemies. Apart from clicking and assigning various tasks to your workers, you can also utilize your unique ability to control the weather.
There is nothing fundamentally wrong about Graduation, we just wish that it would have been more creative. The weather spells are definitely fun to play with, but they have all been done before in the previous Weather Lord games. There are also different power-ups to be unlocked during the course of the game, none of them is particularly exciting either. As for the challenge level, Weather Lord: Graduation keeps things relatively relaxing most of the time.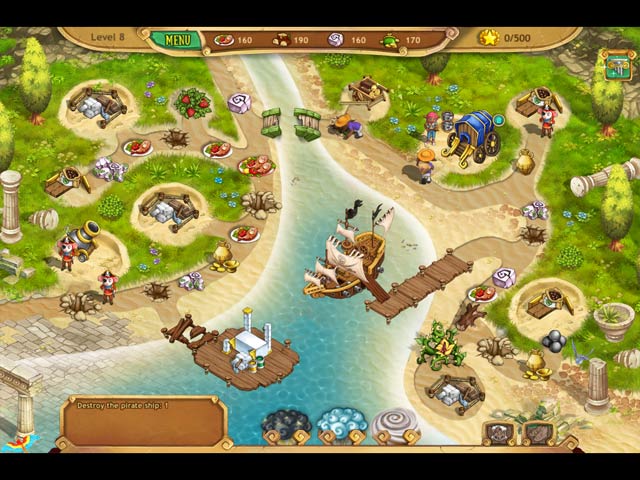 The graphics in Weather Lord: Graduation are drawn in a cartoonish style, although they are surely refined enough that they don't feel unfinished. The bright colors and mesmerizing special effects also enhance the value of the game. Audio wise, the game does not feature voice-overs, but the joyful soundtracks are very well-composed.
Weather Lord: Graduation comes with 60 regular levels, 18 sub-par bonus levels, and 15 extra levels for the Collector's Edition. The bonus section also includes a strategy guide, soundtracks, awards, replayable cutscenes, jigsaw collectibles, and wallpapers.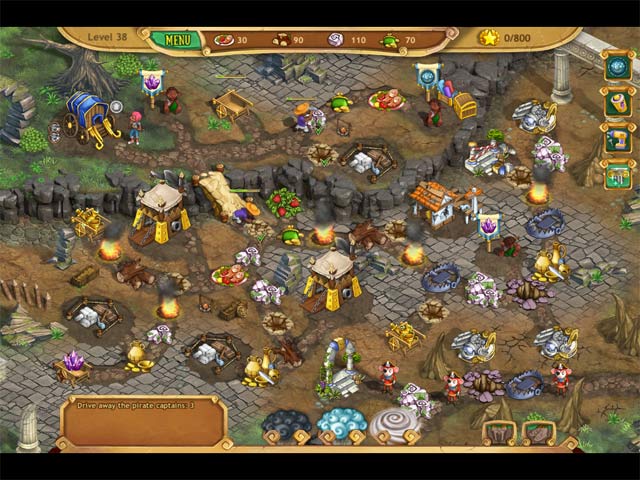 Over the years, the New Yankee series has gained quite a reputation among Time Management fans and built itself a loyal group of players. In this ninth installment, the series still has many tricks up its sleeves. When an evil spell bo plans to defeat the King and Queen and conquer Camelot, it is up […]
Claire always aspires to be a famous master chef, and her dream has a chance of becoming true this time. Join Claire on her cross-country adventure as she opens food trucks, serving icious dishes to the masses. Can you help her survive the chaos of running restaurants in Claire's Cruisin' Cafe? Is 2020 the resurgence […]
Join Ashley and Scott as they co their way across cuisines with the dream of launching their own successful eatery. GameOn Production presents a brand-new Time Management game sets in the world of food and icacy! Baking Bustle joins GameOn Production's growing portfolio of Time Management games, which consists of quality hits like Rescue Team […]