INFO
Item Reviewed
Shrouded Tales: The Shadow Menace Collector's Edition
February 13, 2017
RELEASE DATE
January 22, 2017
DEVELOPER
Friendly Cactus Games
FEATURES
Widescreen Support
Interactive Jump-Map
Voice Overs
3 Difficulties + Custom Mode
Special Abilities
COLLECTORS EDITION
Exclusive Bonus Chapter
Integrated Strategy Guide
Wallpapers & Concept Art
Soundtracks
Achievements & Collectibles
In this third Shrouded Tales game, Veronica is now qualified as a mage! Leon, a capable apprentice, is set to join her on a mission to protect Grimsdale from the cruel attacks from the shadow world. With Veronica missing, can the newly-trained Leon save the world with his own two hands?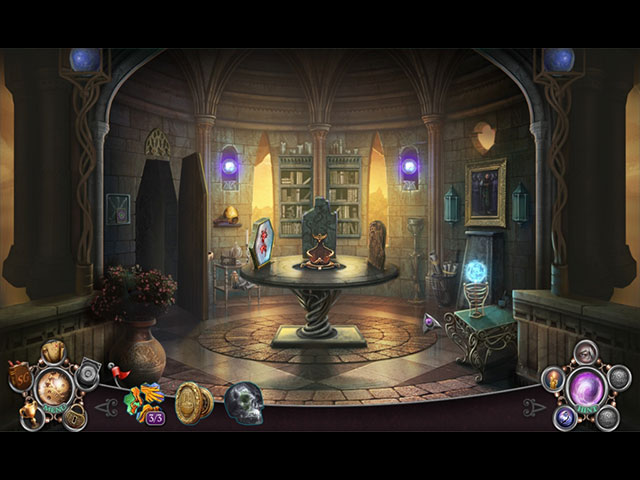 Shrouded Tales really needs to learn to step up its game, because this so-called "new" sequel feels exactly like the previous two installments; and thus, far too similar to the countless other fantasy HOPAs out there. The Shadow Menace presents us with a recycled, predictable storyline that involves a city under attack and a handful of magic spells.
Things do not seem to fare much better in the gameplay department, as Shrouded Tales: The Shadow Menace plays like an extremely mundane Hidden Object Adventure. Although the developer tried to spice things up by throwing in not just one, but five magical abilities for our main hero, the game itself is still disappointingly humdrum – it might be considered outstanding if it was released five years back, but certainly not in 2017.
Moreover, fans of the HOPA genre will surely find The Shadow Menace to be far too easy for their taste. The objects in the hidden object scenes are usually so large, they are barely "hidden". At the same time, the puzzles lack innovation and challenge, we completed all of them without the need to skip.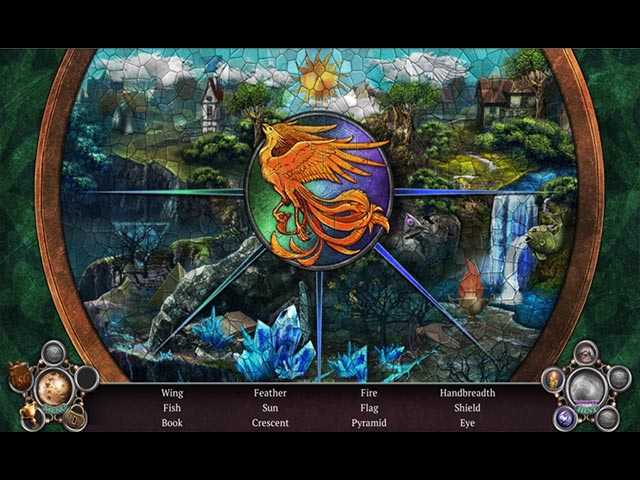 Shrouded Tales: The Shadow Menace scores fairly well when it comes to production. The rather one-dimensional visuals are not what we are used to in today's casual gaming world, but the realistic color palette and the intricate design help bring out the beauty in each scene. The soundtracks and the voice-overs are solid, they are appropriate for the scenarios and the characters they represent.
Length-wise, Shrouded Tales: The Shadow Menace is a little short of four hours. As for the bonus chapter, we did not find it particularly interesting, although we enjoyed the one hour spent playing it. To the disappointment of the CE collectors, the extras included in this game are quite sparse; a strategy guide, wallpapers, concept art, achievements, collectibles, and soundtracks.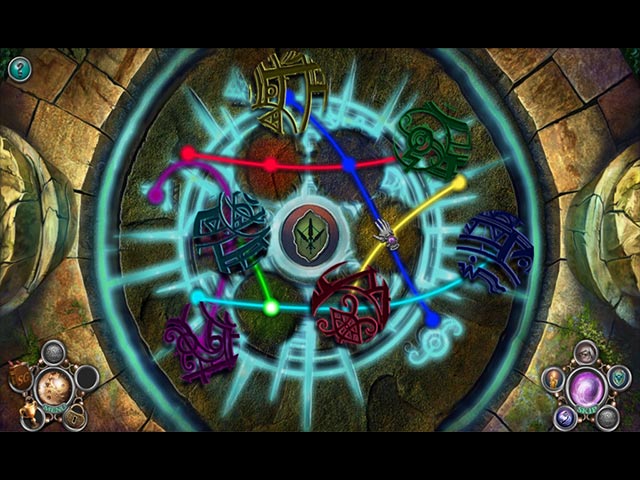 Greedfall, an expansive RPG by the French studio Spiders, offers players lush, opportunity-filled environments that are enhanced by a variety of customization options. Although a Greedfall sequel is in the works, Spiders does not intend to depart from that offering shortly, and the upcoming Steelrising is an action RPG instead, thus it will be […]
We've seen a lot of Daedalic's upcoming stealth adventure game gameplay. We've been waiting for further information about The Lord of the Rings: Gollum since it was ayed to 2022 at the start of 2021. Fortunately, developer Daedalic Entertainment is finally gearing up to iver this game into the hands of J.R.R. Tolkien enthusiasts after […]
Your friend is having trouble in these searching games because her grandma has gone missing, and she believes something bad has happened.To become a true Fairy Godmother, you must travel to various locations in this hidden object game. Various HOPs and mini-games will assist you in immersing yourself in the enchanting story of a fairytale […]