INFO
Item Reviewed
Redemption Cemetery: Night Terrors Collector's Edition
February 28, 2017
RELEASE DATE
February 10, 2017
DEVELOPER
ERS Game Studios
FEATURES
Widescreen Support
Interactive Jump-Map
Voice Overs
3 Difficulties + Custom Mode
COLLECTORS EDITION
Exclusive Bonus Chapter
Integrated Strategy Guide
Wallpapers & Screensavers
Concept Art
Soundtracks & Cutscenes
Achievements & Collectibles
Replayable HOs & Puzzles
Here comes the latest installment in the Redemption Cemetery series, one of the many series by ERS-G that has been dragged on for far too long. In Night Terrors, the Night Terror virus is infecting all the patients at Dr. Jane Warovski's hospital. In Redemption Cemetery's fashion, you need to portal into the patients' minds and try to stop this virus from killing them.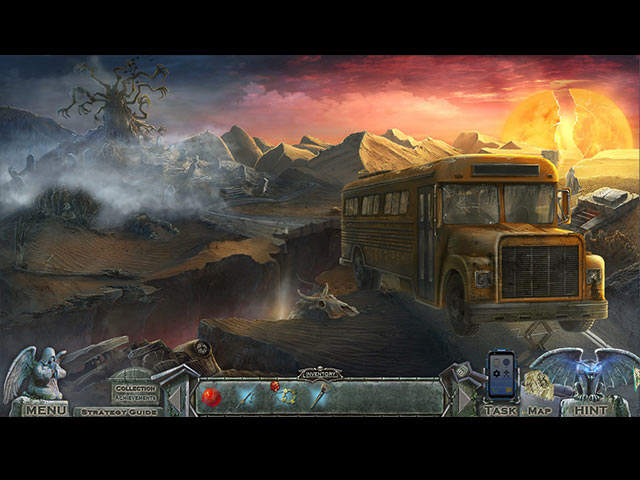 Although Night Terrors does not take place in an actual cemetery (a refreshing change, to be honest), the game does not steer far from the franchise's formula. The rather predictable storyline is driven by an even more predictable gameplay, in which most HOPA fans will definitely find to be nothing special. As usual, the hidden object scenes and the puzzles are very well-executed, but could have been more innovative.
Production wise, Redemption Cemetery: Night Terrors is decent. The hand-drawn graphics are mesmerizing and the deary color palette effectively conveys the suspense of the game. It is also worth noting that ERS-G finally managed to lose the fuzziness quality in the visuals, a great feat indeed. Furthermore, the moody background music and the expertly-recorded voice-overs also help increase the fun factor of the game.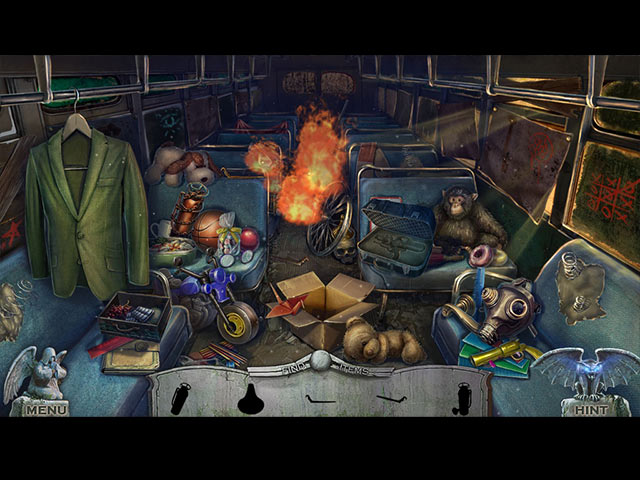 It is clear that Redemption Cemetery: Night Terrors was built by a team of professionals – every single aspect of the game flows well together and the development of the game is easy to follow. However, there is nothing that sets Night Terrors apart from all the other Redemption Cemetery games, or all the other horror-themed HOPAs for that matter. The game took us around four hours to complete, and the sub-par bonus chapter took us another 50 minutes. The Collector's Edition also includes a strategy guide, wallpapers, screensavers, replayable hidden objects, replayable mini games, concept art, soundtracks, movies, achievements, and collectibles.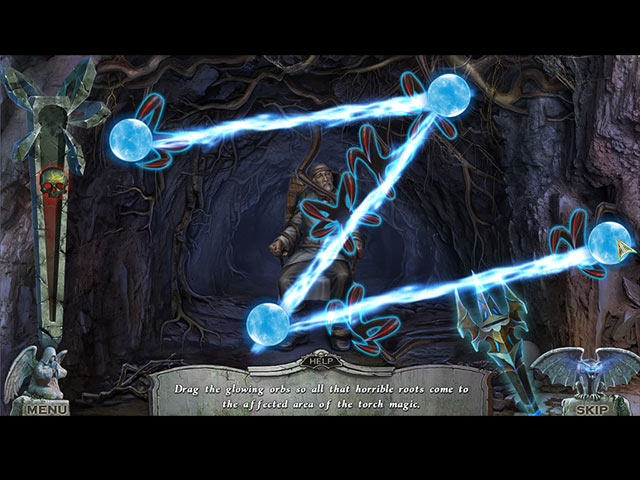 Can you believe that the Dark Tales series has already come to its eighteenth installment? In The Devil in the Belfry, you arrive in a town where evil lurks in every corner. Each night, someone is murdered at the 13th chime of the bell tower., but no one has ever seen the bell itself. Can […]
AMAX Interactive returned with their second crossover adventure – Worlds Align: Deadly Dream. After the Puppet Master, the Cardinal, and Detective Dupin worked together in Worlds Align: Beginning, their paths crossed yet again and this time the threat is even greater than before. Can you join forces with Watchers of the Game Worlds and stop […]
When you received an urgent message from your university professor, you knew that something bad had happened! Travel back to your university and join forces with the professor's assistant, Natasha to rescue the professor from his mechanical kidnappers. As his star student, can you live up to your potential in PuppetShow: Fatal Mistake? The PuppetShow […]