INFO
Item Reviewed
Mystery Tales: The Hangman Returns Collector's Edition
February 16, 2017
RELEASE DATE
February 27, 2017
FEATURES
Widescreen Support
Interactive Jump-Map
Voice Overs
3 Difficulties + Custom Mode
Hidden Objects Vs. Match-3
Diary
Special Glasses
COLLECTORS EDITION
Exclusive Bonus Chapter
Integrated Strategy Guide
Wallpapers & Concept Art
Soundtracks & Puzzle
Achievements & Collectibles
Morphing Objects
Replayable HOs & Puzzles
A number of suicides has been occurring at the Death Printed Ltd. Publishing House and you are called for your expertise in paranormal mysteries. Is this at all related to the recently-finished novel by the publishing house "The Hangman", or is this just a mere coincidence?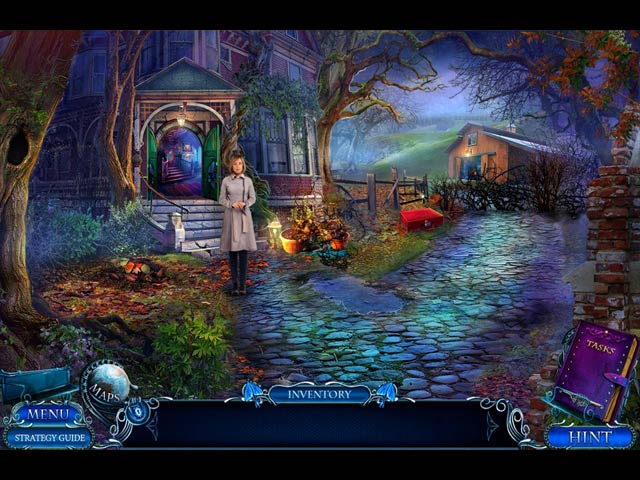 Mystery Tales: The Hangman Returns started off with great promise that engaged us right from the first moment. Unfortunately, the rest of the game was just an illogical whirlwind. The rationale behind many tasks and solutions in the game is quite unrealistic. This in turn makes the adventure portion of the game more challenging, as it often leaves you wondering what exactly are your next steps.
Despite the bad logic, Mystery Tales: The Hangman Returns delivers on almost everyone of its other aspects. The hidden object scenes are multi-layered and smartly-designed; while they might not be revolutionary, they are definitely very entertaining. Besides, there are plenty of puzzles in this game. Most of them are professionally done and fairly challenging; none of them are particularly mind-blowing, but they fit with the context of the storyline well.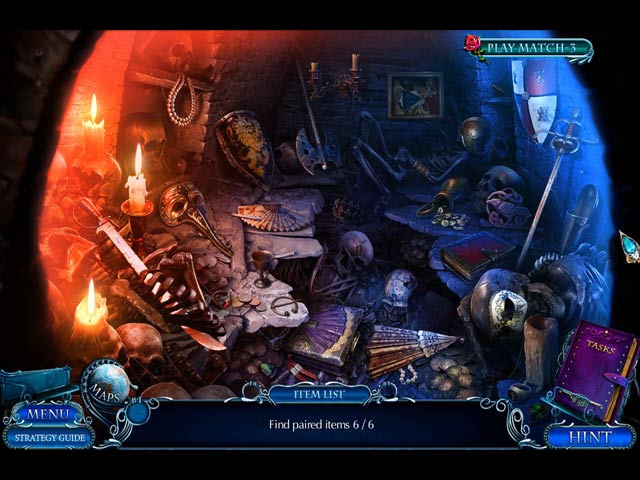 The sixth installment of the Mystery Tales series returns with a stellar production, as expected from this seasoned developer. The graphics are some of the best we have seen from this series, perfectly balance highly-saturated colors with mesmerizing artwork details. Furthermore, the quality of the cutscenes is also very impressive – the smooth animations and stunning visual effects breathe life into the game.
Mystery Tales: The Hangman Returns has an above average length, as it took us around five hours to complete. The Collector's Edition comes with a neat set of extras; a bonus chapter, a strategy guide, wallpapers, concept art, soundtracks, a sneak peak puzzle, achievements, a variety of collectibles, morphing objects, replayable hidden object scenes, and replayable puzzles.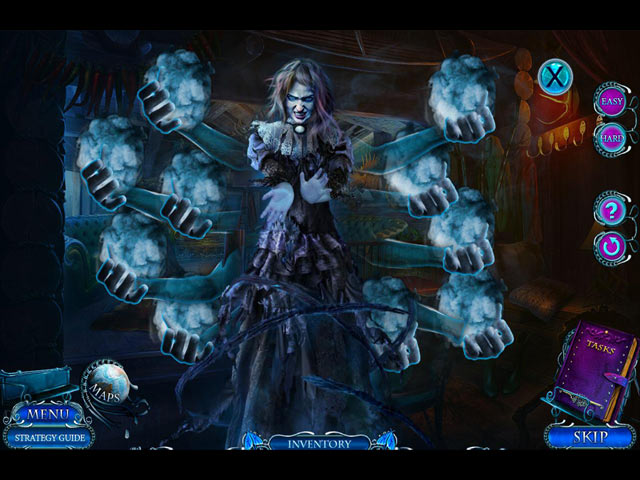 Enchanted Kingdom has beautiful wallpapers, soothing music, attractive concept art, and engaging movies abound in this mystery quest game, so rush to play to fully immerse yourself in the wonderful environment. Do you have any idea how to restore the Kingdom's magical power? You must solve riddles, mental teasers, and mini-games in the exciting adventure […]
Throughout this object-finding game, you'll get a sense of total immersion. Because every area of this game's universe is loaded with hidden objects, you can play as a true explorer.Domini Games has published "The Game," a brand new terrific game in the "Labyrinths of World" series, which was released on September 9, 2021. Simon and […]
Explore your favorite free hidden object games, logic puzzles, and brain teasers, again and again, loing for the items you need to get achievements. Are you up to the task? In these amusing locating object games, your goal is to seek out and uncover concealed objects to solve the case.Domini Games published another excellent game […]