INFO
Item Reviewed
Incredible Dracula III: Family Secret Collector's Edition
February 7, 2017
RELEASE DATE
January 18, 2017
DEVELOPER
Alawar Games
New Bridge Games
FEATURES
Widescreen Support
Voice Overs
Relaxed, Timed & Multi-Click Mode
Potions & Power-Ups
COLLECTORS EDITION
15 EXCLUSIVE Levels
Integrated Strategy Guide
Wallpapers & Concept Art
Achievements & Collectibles
Soundtracks & Stories
Nothing's more horrifying than having your loud relatives coming over unannounced – that is exactly what Dracula has just experienced! It seems like He-Who-Was-Locked-in-the-Basement has been going round the neighborhood and destroying people's homes, including Dracula's family estate. In order to send his distant kinfolks back to where they belong, Dracula needs to go deal with HIM, who is the origin of this chaos, and return the family estate to its former glory.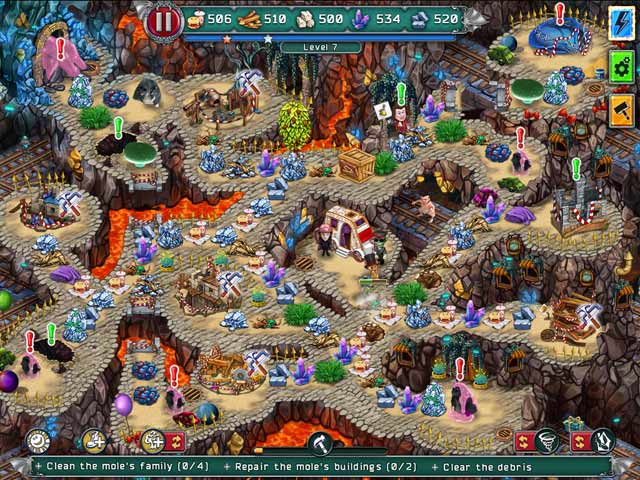 It is only the third game in, but Incredible Dracula has probably already solidified itself as one of the best resource-management series. We normally could not care less about storylines in resource-management games, as they are almost always recycled plots along the line of "save the kingdom" or "restore the destroyed village". Incredible Dracula III: Family Secret totally challenges that assumption and delivers an unexpectedly crafty storyline. It is impossible not to enjoy the humor-filled cutscenes and the witty dialogs, Incredible Dracula III: Family Secret is bold enough to offer a storyline that departs from the genre clichés.
Gameplay wise, Incredible Dracula III: Family Secret is no less innovative. The foundation of the game remains fairly formulaic, you still need to send your minions to clear paths, collect resources, build stations et cetera. What makes this game so unique is the variety of the resources you need to collect and the process to collect them. Some items are combinations of two or more items and some can only be acquired through unusual trade deals with odd characters. The game comes with 45 incredibly entertaining, well-designed levels. Although the level of challenge might not be as high as some would like, the many unconventional aspects of the game make up for that.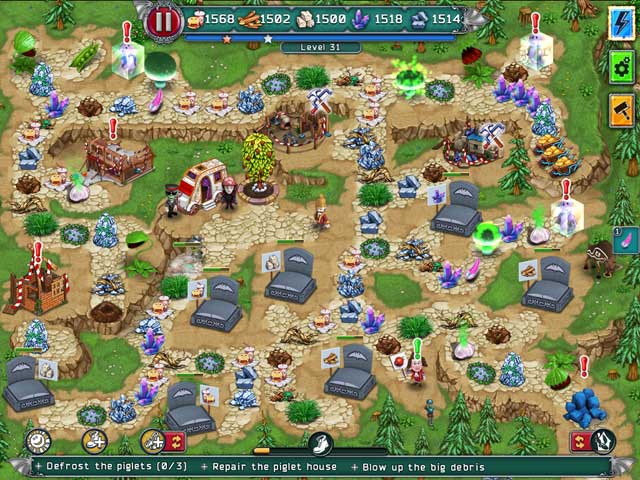 A well-crafted game would not succeed without a decent production to back it up. Luckily, the sights and sounds in Incredible Dracula III: Family Secret are beyond just decent. The graphics are bright and colorful, cartoonish as they may be – they fit the game perfectly. The upbeat music and the carefree voice-overs also make this game such a relaxing and fun experience.
We have no regrets purchasing the Collector's Edition of Incredible Dracula III: Family Secret. The game comes with 15 additional levels, as well as a strategy guide, wallpapers, concept art, soundtracks, stories, a bunch of collectibles, and a handful of strange (in a good way) achievements.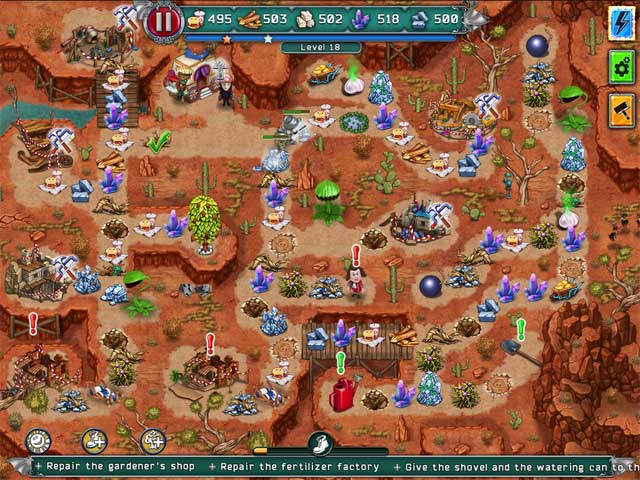 Over the years, the New Yankee series has gained quite a reputation among Time Management fans and built itself a loyal group of players. In this ninth installment, the series still has many tricks up its sleeves. When an evil spell bo plans to defeat the King and Queen and conquer Camelot, it is up […]
Claire always aspires to be a famous master chef, and her dream has a chance of becoming true this time. Join Claire on her cross-country adventure as she opens food trucks, serving icious dishes to the masses. Can you help her survive the chaos of running restaurants in Claire's Cruisin' Cafe? Is 2020 the resurgence […]
Join Ashley and Scott as they co their way across cuisines with the dream of launching their own successful eatery. GameOn Production presents a brand-new Time Management game sets in the world of food and icacy! Baking Bustle joins GameOn Production's growing portfolio of Time Management games, which consists of quality hits like Rescue Team […]