INFO
Item Reviewed
Grim Tales: Graywitch Collector's Edition
February 24, 2017
RELEASE DATE
February 3, 2017
FEATURES
Widescreen Support
Interactive Jump-Map
Voice Overs
3 Difficulties + Custom Mode
COLLECTORS EDITION
Exclusive Bonus Chapter
Integrated Strategy Guide
Wallpapers & Concept Art
Soundtracks & Screensavers
Achievements & Collectibles
Secret Room & Morphing Objects
We've always loved the Grim Tales series. Yes, we hear you, twelve games might be a little too many, but there's a classic quality to each one of those sequels that keeps pulling us back. To our disappointment, Grim Tales: Graywitch does not feel like a Grim Tales game. While the story still revolves around the dysfunctional Gray family, Graywitch lost that magical Grim Tales touch.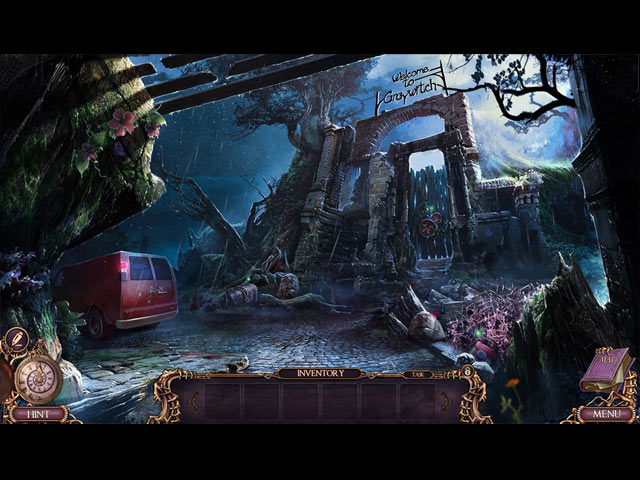 Stacy Gray was researching the mysterious death of Victor Gray, an infamous scientist, when she got pulled back in time. It is once again, Anna Gray's job to rescue her curious niece and save the family. The storyline in Graywitch is much less haunting than what we would expect from a Grim Tales game. It is still intriguing in its own rights, but at the end of the day, Graywitch feels like just another paranormal-themed game about a mad scientist trying to revive his lover.
We were not impressed by the gameplay in Grim Tales: Graywitch either. The number of times we were asked to assemble random emblems, unlock cabinets and chests using fancy amulets, and feed cute animals on the streets is definitely overwhelming. There is absolutely nothing innovative about the gameplay; every move is predictable, and our excitement fades with every mundane task. The hidden object scenes are not much better, as most of the objects just sit there in plain view. There is a fair number of puzzles in Graywitch and luckily, they offer some challenges. Most of the puzzles are not particularly innovative, but we appreciate the twists implemented.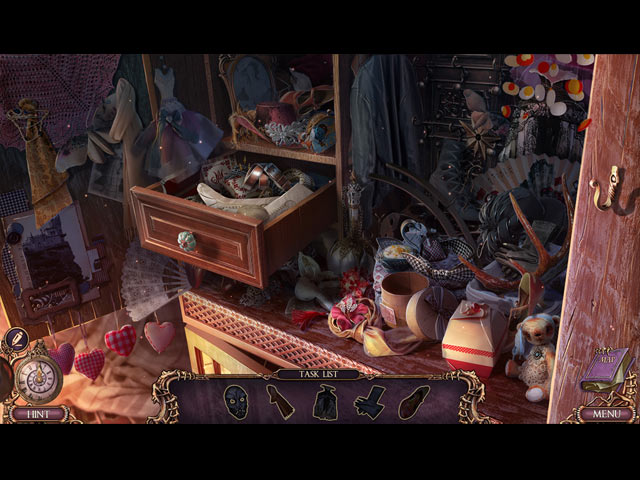 One aspect that Grim Tales: Graywitch fully delivers is the production. We hold such high standards for the art team at Elephant Games, and Graywitch proves that they are still one of the best in business. The quality of the graphics is stunning, the suspenseful music is mind-blowing, and the cutscenes are flawless.
Grim Tales: Graywitch has a standard length for a HOPA game, around four hours for the main game and an hour for the bonus chapter. The Collector's Edition comes with the usual Elephant Games' bling; a strategy guide, wallpapers, concept art, a secret room, soundtracks, achievements, collectibles, morphing objects, and screensavers.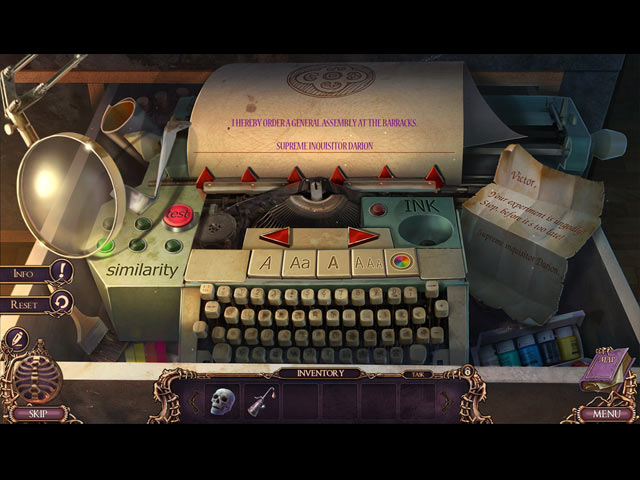 Christmas Stories- The Christmas Tree Forest will engage you in the unforgettable world of Haunted Hotel and put your skills to the test in thrilling hidden-object puzzles, fascinating locations, and uncovering the hotel's mystery that is robbing people of their years of life before it's too late. Will you be able to solve the puzzles […]
Solve challenging riddles, travel to odd locations, and uncover the secrets of the magical Halloween animals. Will you be able to solve Halloween Stories: The Neglected Dead's puzzles? You have a fantastic opportunity to learn about the surprises that the three world locations have in store for you. Neglected, a great puzzle adventure game from […]
In this detective adventure game from Elephant Games LLC, which was released on March 4, 2021, you can hunt for hidden things and solve puzzles and brain teasers.Your mission is to find unusual stuff in order to halt the murder. Can you solve the "Strange Investigations: Becoming" criminal case? Explore crime scenes, stop the perpetrator, […]