INFO
Item Reviewed
Yuletide Legends: The Brothers Claus Collector's Edition
January 7, 2017
RELEASE DATE
December 16, 2016
DEVELOPER
Daily Magic Productions
FEATURES
Widescreen Support
Interactive Jump-Map
Voice Overs
3 Difficulties + Custom Mode
Diary
Magic Star
COLLECTORS EDITION
Exclusive Bonus Chapter
Integrated Strategy Guide
Wallpapers & Soundtracks
Concept Art & Morphing Objects
Replayable Match 3 Games
Achievements & Collectibles
Santa's infamous brother, Varyk is out and about ruining Christmas. Can you, with the help of Jack Frost, save Santa from Varyk's grasp and save Christmas? Yuletide Legends: The Brothers Claus is the start of a new Christmas-themed series from Daily Magic Productions, a series that we hope will become a yearly tradition.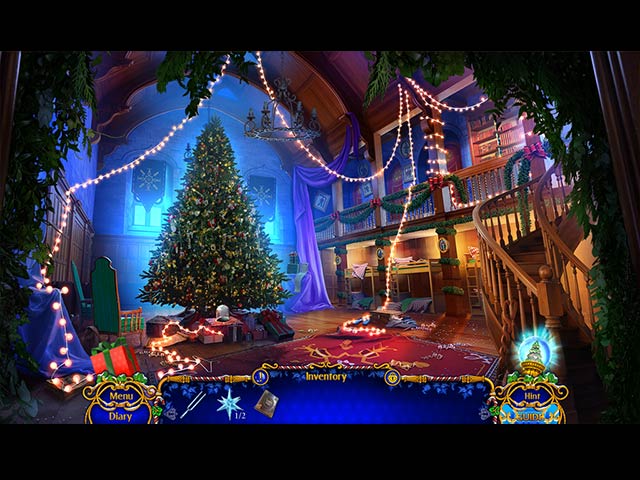 Yuletide Legends: The Brothers Claus is heavily filled with Christmas magic. The story revolves around world-famous Christmas characters, and the cheerful holiday vibe is definitely strong in the environment. It is a shame that the storyline is not as engaging as it could have been, mostly due to abrupt dialogs and minimal character development.
Still, the fantastic production in Yuletide Legends: The Brothers Claus arguably makes up for the rather dull story. The visuals are extremely impressive; whimsical, bright, and glossy. Besides, the cutscenes, the animations, and the visual effects are equally stunning. These are some of the best graphics works we have seen from Daily Magic, kudos to the art team!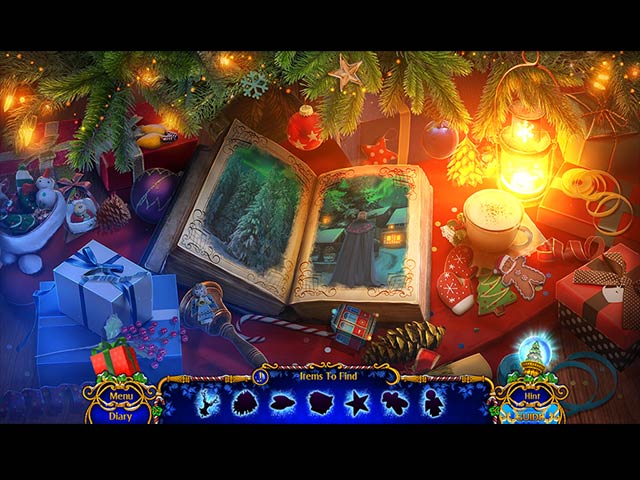 There is no doubt that Yuletide Legends: The Brothers Claus is an expertly-crafted game. The game mechanics flow together very smoothly, the hidden object scenes are highly entertaining, and the Christmas-themed puzzles are well thought-out. However, the whole thing feels a little too easy. The adventure part of the game offers no challenge whatsoever, and the puzzles are also on the easy breezy side.
Because of this, we finished the main game in just three hours and the bonus chapter in 40 minutes – a relatively short length for a HOPA. Nonetheless, we were captivated by the wonderful sights and thrilled by the fast-paced gameplay all the way through. The bonus section of the Collector's Edition also comes with a strategy guide, wallpapers, developer's diary, concept art, soundtracks, Match 3 games, achievements, collectibles, and morphing objects.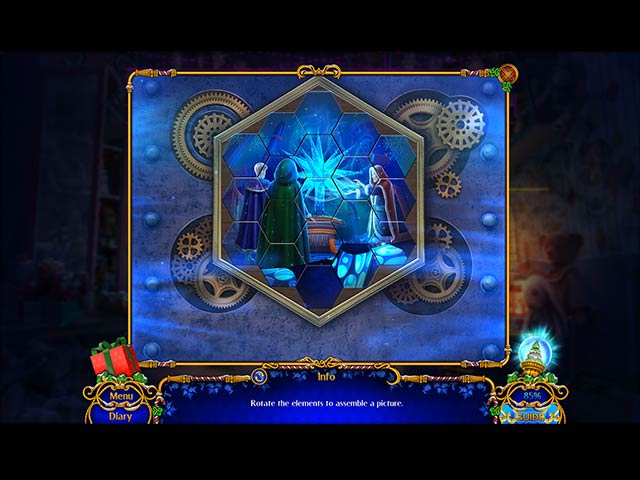 Santa was on his way to a tropical island to iver Christmas gifts when a violent storm knocked him out of the sky. As a demigod with fire magic, you are the only one who can locate Santa and rescue him. However, things might not be as easy as expected when you have to face […]
Following last year's Yuletide Legends: The Brothers Clause, Daily Magic Productions brings back the holiday series with a new installment. Can you the Christmas island and save Santa from the evil force? Screenshots taken by Jan Thomas
Dana and Rick explored an abandoned house on Maple Street when they were just little kids, and their lives were forever changed. Flash forward to today, Dana suddenly collapsed one day after work and in her coma, signaled to you to go back to take care of some unfinished business at that old house. Can […]