INFO
Item Reviewed
Witches' Legacy: The City That Isn't There Collector's Edition
January 24, 2017
RELEASE DATE
January 8, 2016
FEATURES
Widescreen Support
Interactive Jump-Map
Voice Overs
3 Difficulties + Custom Mode
Hidden Objects Vs. Matching
Ferret Helper
COLLECTORS EDITION
Exclusive Bonus Chapter
Integrated Strategy Guide
Wallpapers & Screensavers
Concept Art & Soundtracks
Achievements & Collectibles
Jigsaws & Morphing Objects
Jack's mother has gone missing while she searched for her mother in the abandoned Sallenville. Explore the boarding school of abducted girls, the place where his mother was last seen, and help Jack find the answers to this mystery. With nine games out, the family tree in the Witches' Legacy has become very complicated. Regardless, this brand-new adventure with Jack is no less enjoyable than those in its predecessors.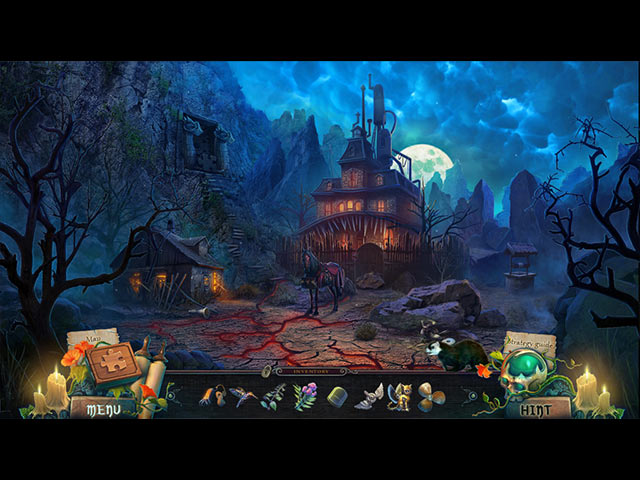 The storyline in Witches' Legacy: The City That Isn't There is by no means original. Essentially, it is just another "find the relative" type of storyline. What makes it much more fascinating are the elements of witchcraft and the mind-blowing details in the environment. We always founds the Witches' Legacy series to be somewhat quirky when it comes to its delivery, and that glorious quirkiness is still present in this installment. Apart from the usual tasks you need to solve, each location also features a handful of fun interactions you can enjoy – these interactions do not necessarily progress the story, but they are great diversions and help make the game just a little more interesting.
One major flaw of Witches' Legacy: The City That Isn't There is the lack of challenge. Arguably, the game is extremely well-made and new players will most likely find it very entertaining. Long-time fans of the genre, though, will find it pointlessly easy. Even the hidden object scenes and the puzzles, which are considerably more innovative than the adventure side, could have been made more complex.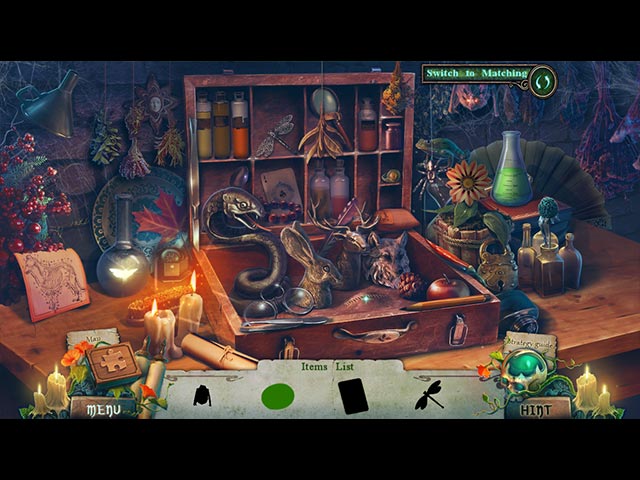 Anyway, Elefun Games still successfully delivers stellar production. The artwork is incredibly detailed, the graphics quality is remarkable, and the visual effects are simply epic. In general, we found the audio of the game to be pretty solid The soundtracks convey the paranormal vibe of the game well, and the voice-overs are decent, if not a bit unrealistic.
Witches' Legacy: The City That Isn't There took us the full four hours to complete, and the bonus chapter took us another 50 minutes. The Collector's Edition comes with all the standard features; a strategy guide, wallpapers, concept art, soundtracks, screensavers, achievements, collectibles, morphing objects, and jigsaw puzzles.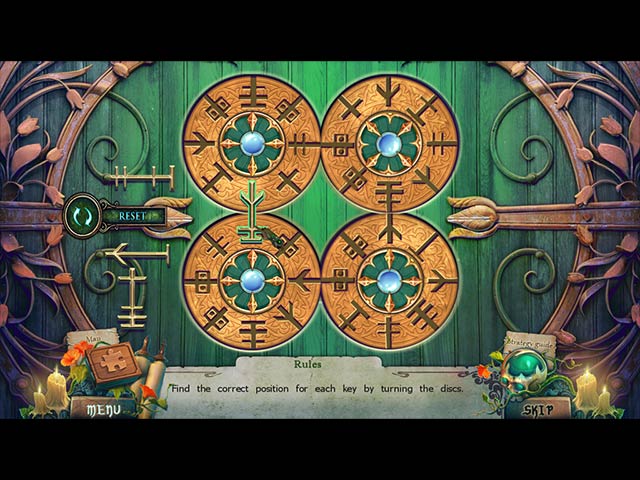 Witches' Legacy continues the successful franchise with its twelfth installment, Secret Enemy. Not long after the Ancient Once was resurrected in the previous game, evil monsters have kicked off their attack on the Earth. But these foul creatures are not the power witch's only foe, as the Witch Hunters are also out tracking down witches […]
Earth is currently swarmed with monsters and evil entities when the Witch Hunters decided to take advantage of this opportunity and attack the witches. Can you keep the Earth as well as your own coven safe from these external forces? Screenshots taken by Jan Thomas
It was the night right after the ceremony in which Fear For Sale magazine won an award and you just arrived home when you got an urgent call from your boss – creepy dolls are attacking the Fear For Sale headquarter! As a skilled investigative journalist, do you have what it takes to solve yet […]