INFO
Item Reviewed
Spirits of Mystery: The Fifth Kingdom Collector's Edition
January 30, 2017
RELEASE DATE
January 13, 2017
DEVELOPER
ERS Game Studios
FEATURES
Widescreen Support
Interactive Jump-Map
Voice Overs
3 Difficulties + Custom Mode
Magic Mirror
COLLECTORS EDITION
Exclusive Bonus Chapter & Extra Chapter
Integrated Strategy Guide
Wallpapers & Soundtracks
Concept Art & Screensavers
Achievements & Collectibles
Replayable HOs and Puzzles
Test, Avatar & Endless MG
Every 20 years, the heirs of all four kingdoms are gathered to crown their next ruler and to maintain peace among them. Isa saw this as an opportunity to create war and chaos as he prepares his dirty tricks to crown himself as the new ruler. Can you stop your nemesis from accomplishing his evil plans?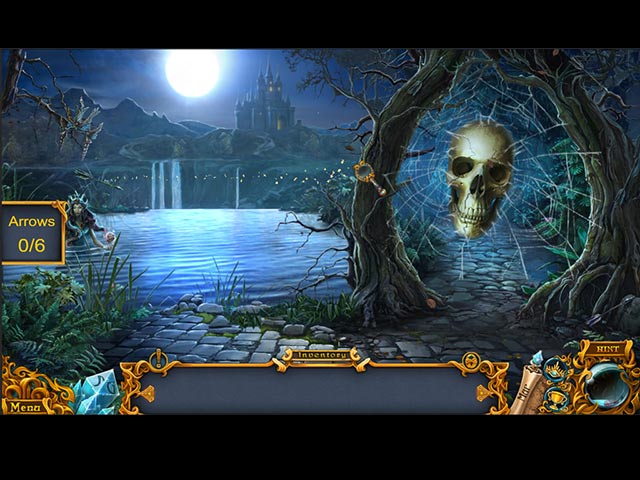 ERS Game Studios used to be one of our favorite major HOPA developers, until recently, when all their games turned out incredibly similar and creativity was lacking. In our opinion, Spirits of Mystery: The Fifth Kingdom is ERS' best project in quite a while, for several different reasons. Firstly, while the storyline in The Fifth Kingdom is definitely not groundbreaking by any means, it does an effective job tying the game to the previous installments through subtle references and returning characters – this makes The Fifth Kingdom surprisingly enjoyable.
Arguably, the direction of Spirits of Mystery: The Fifth Kingdom is quite predictable; the tasks and the actions are all straight off the HOPA guidebook. Still, there is no denying that the game is crafted with care. All the game mechanics work together smoothly, the hidden object scenes are fascinatingly smart, and the puzzles are satisfyingly complex. Furthermore, the game comes with the Moon Mirror, which can be used to find and capture the crescent moon symbols – not an original twist, but probably better than nothing.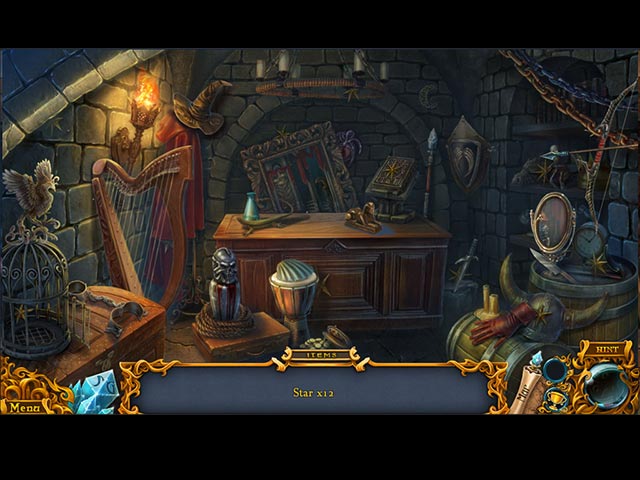 It is also worth mentioning that the visuals in this game are among ERS-G's best. The artwork is beautifully drawn and gorgeously colored, the cutscenes are fantastic, and unlike in many of the developer's previous works, the majority of the scenes are quite creatively designed. Besides, the soundtracks and the voice overs are also decent, which enhance the experience of the game even further.
Spirits of Mystery: The Fifth Kingdom is pretty much mind-blowing when it comes to the Collectors Edition's bonus section. This includes a strategy guide, wallpapers, concept art, movies, avatars, screensavers, replayable mini games, an Endless MG, replayable hidden object scenes, soundtracks, test, achievements, three sets of collectibles, a bonus chapter, and an extra chapter. What more could you ask for?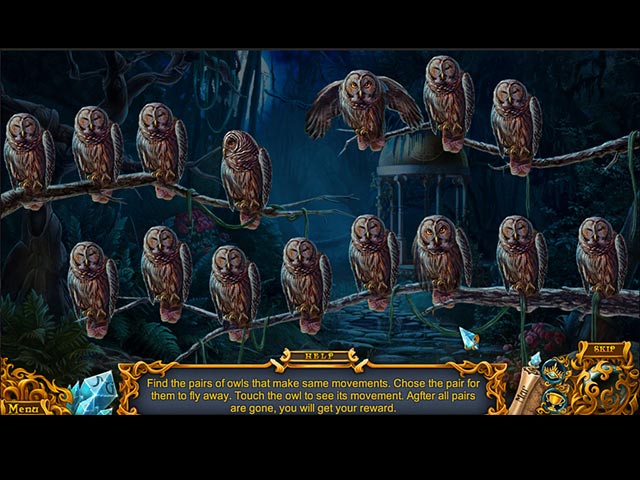 Can you believe that the Dark Tales series has already come to its eighteenth installment? In The Devil in the Belfry, you arrive in a town where evil lurks in every corner. Each night, someone is murdered at the 13th chime of the bell tower., but no one has ever seen the bell itself. Can […]
AMAX Interactive returned with their second crossover adventure – Worlds Align: Deadly Dream. After the Puppet Master, the Cardinal, and Detective Dupin worked together in Worlds Align: Beginning, their paths crossed yet again and this time the threat is even greater than before. Can you join forces with Watchers of the Game Worlds and stop […]
When you received an urgent message from your university professor, you knew that something bad had happened! Travel back to your university and join forces with the professor's assistant, Natasha to rescue the professor from his mechanical kidnappers. As his star student, can you live up to your potential in PuppetShow: Fatal Mistake? The PuppetShow […]