INFO
Item Reviewed
Myths of the World: Bound by the Stone Collector's Edition
January 9, 2017
RELEASE DATE
December 18, 2016
DEVELOPER
Eipix Entertainment
FEATURES
Widescreen Support
Interactive Jump-Map
Voice Overs
3 Difficulties + Custom Mode
Hidden Objects Vs. Skipping Stones
Master's Medallion
COLLECTORS EDITION
Exclusive Bonus Chapter
Integrated Strategy Guide
Wallpapers & Concept Art
Soundtracks & Cutscenes
Achievement & Collectibles
Replayable HOs & Puzzles
Souvenir Room & Morphing Objects
The village of Beline is under attack and there is no better time to prove that you have the abilities to become a true Defender than now! Can you defeat the wizard and bring peace back to Beline? We used to be such big fans of the Myths of the World; thus, we had high expectations for this new installment. Unfortunately, we are left with nothing but disappointment by the end of this game.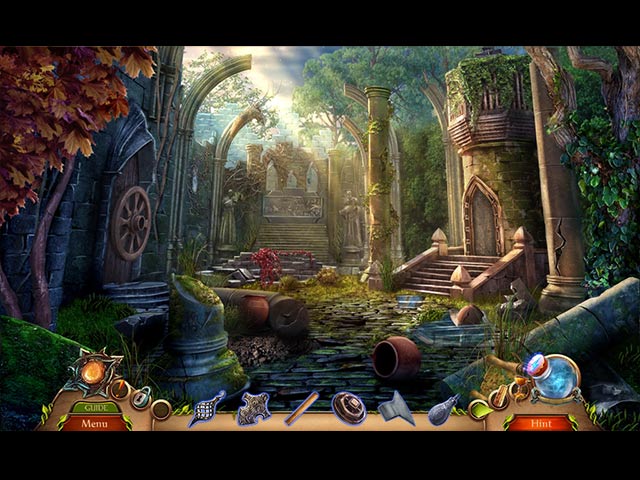 For a game about wizards and magic, Myths of the World: Bound by the Stone is probably the least "magical" game ever. In fact, this game was such a snooze-fest to us that we did not care to even try to properly follow the plot. The storyline develops at a snail pace, the characters lack motivation and depth, and the whole theme of the game just turns out to be very dull.
The fact that the production in this game is one of Eipix's worst also does more harm than good to the already-abysmal game. The graphics are sparse and lack the amount of details Eipix usually excels at. Besides, the washed-out colors and the brown hues make the game even more lifeless, which is the last thing we need at this point. Shifting the focus to the audio side, things seem to fair a little better. The game keeps its background music to a minimal, which is certainly not a bad thing – but considering how boring the game is, a louder music might be more appropriate. As for the voice-overs, they are professionally done, nothing outstanding.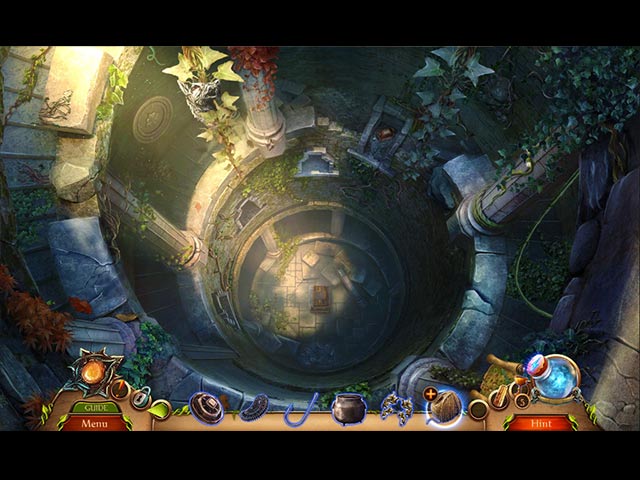 Sadly, Myths of the World: Bound by the Stone is no place for creativity either. As avid HOPA fans, we found the adventure part of the game to be very tedious, pointless, and again, boring. There is nothing in the game that we have not seen before and the Medallion that can be used to fight off dark magic doesn't really make the game remotely more interesting. Thankfully, the hidden object scenes and the puzzles are at least well-executed. Both of them are certainly not revolutionary, but entertaining nonetheless.
Myths of the World: Bound by the Stone took us four hours to complete, although it felt much longer. The Collector's Edition includes all the standards; a strategy guide, a bonus chapter, wallpapers, soundtracks, concept art, videos, replayable Skipping Stones games, replayable hidden object scenes, replayable puzzles, achievements, a souvenir room, collectibles, and morphing objects.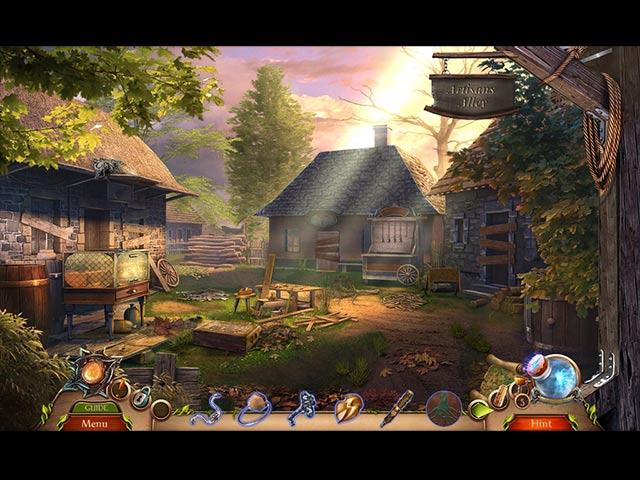 Happy Thanksgiving and get ready for another epic Mystery Case Files adventure! In this twentieth installment of the iconic Hidden Object series from Big Fish Games and Eipix Entertainment, you are tasked to investigate an urgent call from the infamous Manchester Asylum for the mentally insane. A mysterious patient from room 11 suddenly begins drawing a […]
Dreadful Tales: The Space Between was a revelation earlier this year and so, I had high expectations going into this new creepy Hidden Object sequel. In Dreadful Tales: The Fire Within, the legend has it that unnatural, ghostly things happened in the eerily quiet Coldfell Forest. Jill Weaver witnessed this firsthand when her family-bonding time […]
When an inmate at the Manchester Asylum draws a huge crown covering the walls of her cell, you're sent to learn what, if anything, it has to do with your past. But when the inmates escape, there's only one way for you to regain control — find the Black Crown before they do. You'll need […]