INFO
Item Reviewed
Mystery Trackers: Queen of Hearts Collector's Edition
January 1, 2017
RELEASE DATE
December 11, 2016
FEATURES
Widescreen Support
Interactive Jump-Map
Voice Overs
3 Difficulties + Custom Mode
Dog Helper
Gas Mask
COLLECTORS EDITION
Exclusive Bonus Chapter
Integrated Strategy Guide
Wallpapers & Soundtracks
Concept Art & Morphing Objects
Achievements & Collectibles
Secret Room
Mystery Trackers: Queen of Hearts takes us back to the town of Brightfield, where we visited before in Four Aces. For the hundredth time in the history of casual games, an epidemic is spreading all over the town and turned humans into monsters. Can you stop this mysterious disease before you get infected yourself?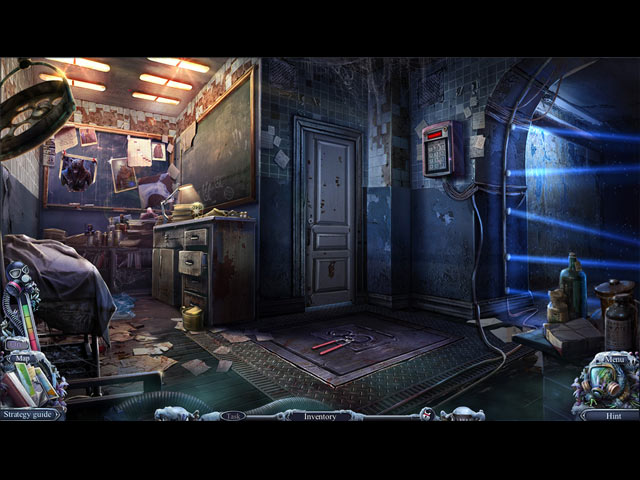 No matter how iconic the Mystery Trackers series is, it is time to end it for good. Mystery Trackers: Queen of Hearts is extremely cliché and it is most likely the worst installment of this long-running series. The story in Queen of Hearts is anything but original, frequent players of the genre will find it very dull indeed.
There is nothing particularly exciting about the gameplay in Mystery Trackers: Queen of Hearts either. The adventure portion of the game is painstakingly tedious, partly due to the unengaging storyline, but all the recycled tasks and the same old interactions also play a huge part. The hidden object scenes are tiring and borderline frustrating; often times, objects are unnecessarily tiny or are far too well-hidden. The puzzles are slightly more entertaining, although they seem to focus on quantity rather than actual creativity.
However, there is a feature in the game that we really enjoyed; the Gas Mask. The gas mask can be used to protect you from the poisonous outside air, and they can be turned on and off accordingly in order to preserve its battery. You can hunt for morphing objects in the game to recharge the mask, which is a challenging and interesting concept.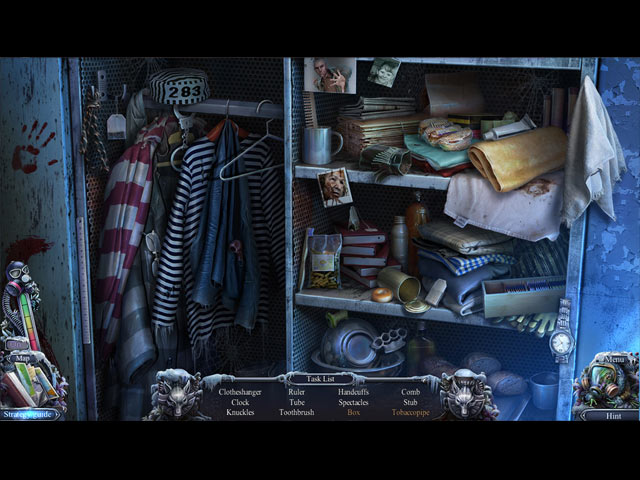 If there is one thing that we can always rely on when it comes to Elephant Games, it is the production. The visuals in Mystery Trackers: Queen of Hearts are not the best we have seen from this genre-leading developed, but they are gorgeous enough to at least motivate us to complete the game. The soundtracks can be inconsistent at times, with all the sudden loud music and periods of silence – but that is certainly the least of the issues surrounding this game.
Mystery Trackers: Queen of Hearts took us under four hours to complete, and the bonus chapter added another 45 minutes or so. If you somehow decide to go with the Collector's Edition, you will also get a strategy guide, wallpapers, concept art, soundtracks, a secret room, achievements, collectibles, and morphing objects to go along with the game.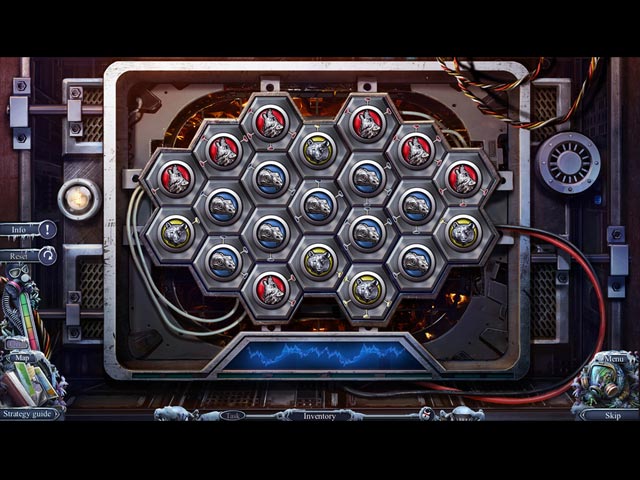 Br the InvestiGator will likely satisfy your needs for the foreseeable future if you're loing for a point-and-click adventure game with competent visuals, anthropomorphic animals, a respectable beat-'em-up minigame, and a respectable number of alternate paths that lead to various interactions with characters as you progress. In this hybrid of an Adventure game and a […]
A well-written drama with excellent acting, Telling Lies captures the essence of contemporary living. The characters go about their daily lives, which are centered on technology and social media. They use sites for video messaging to communicate. And practically every element of their lives is intertwined despite the distance between them. A series of one-sided […]
A classic whodunit, Tangle Tower has a vintage and contemporary feel to it. With clearly unrealistic puzzles, clever commentary, and a lot of click ticking, hunting for clues, and speaking to witnesses, it pays homage to classic point-and-click games. However, the game doesn't come across as a carbon ; rather, every design decision you come […]