INFO
Item Reviewed
Haunted Hotel: The Thirteenth Collector's Edition
January 13, 2017
RELEASE DATE
December 25, 2016
FEATURES
Widescreen Support
Interactive Jump-Map
Voice Overs
3 Difficulties + Custom Mode
Energy Bar
COLLECTORS EDITION
Exclusive Bonus Chapter
Integrated Strategy Guide
Wallpapers & Concept Art
Soundtracks & Morphing Objects
Replayable HOs & Puzzles
Achievements & Collectibles
Secret Room
The Baker family and the Barlow family were once close friends, and they joined forces in search of an infinite life. However, a conflict stirred when they discovered an artifact that will grant them immortality and the two families have become sworn enemies ever since. Not to the Barlow family's knowledge, the Baker family has been secretly cooking up a vicious plan to activate the artifact and they only need to two more sacrifices from the Barlow family to complete the ritual. As the twelfth member of the Barlow family, and your son thirteenth, can you escape from the Bakers' grasps?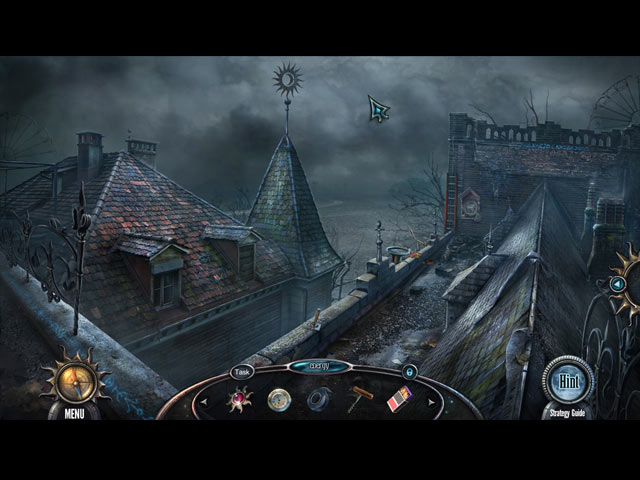 The Haunted Hotel series has now reached quite a milestone, spanning 13 successful episodes – and this one is very special indeed. First off, the plot in The Thirteenth is extremely intriguing. It is deliciously complex, satisfyingly original, and extremely thrilling. Elephant Games did a brilliant job getting the player to feel involved with the story and connected to the protagonist. Due to the fast-paced nature of the storytelling and also the game itself, there was never a moment of boredom playing the game.
As expected from this iconic studio, Haunted Hotel: The Thirteenth featured outstanding production values. The graphics are sharp, the cutscenes are top-notch, and the fancy visual effects are sophisticated. The heart-pounding music and the creepy ambient sounds also help increase the suspense of the game.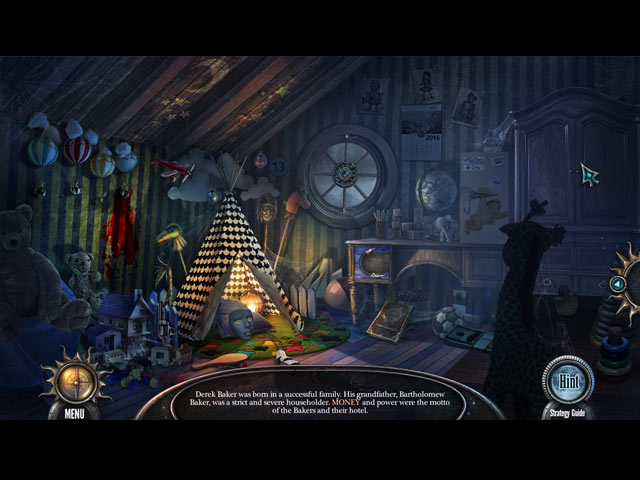 The gameplay in Haunted Hotel: The Thirteenth is by no means groundbreaking. The adventure will be predictable for many seasoned HOPA players and can feel a little repetitive. The hidden object scenes and the puzzles are also quite standard – this does not take away from the fact that they are professionally designed and are immensely enjoyable though. Moreover, since you spend the majority of the game playing as a ghost, there is also an energy level that you can keep track of your connection to the human world and recharge when needed.
Haunted Hotel: The Thirteenth does not disappoint when it comes to length either. Playing on the easiest mode, we spent over four hours on the main game, and another hour on the bonus chapter. The Collector's Edition is also quite rewarding, it includes a strategy guide, wallpapers, concept art, a screensaver, soundtracks, achievements, collectibles, morphing objects, and a secret room.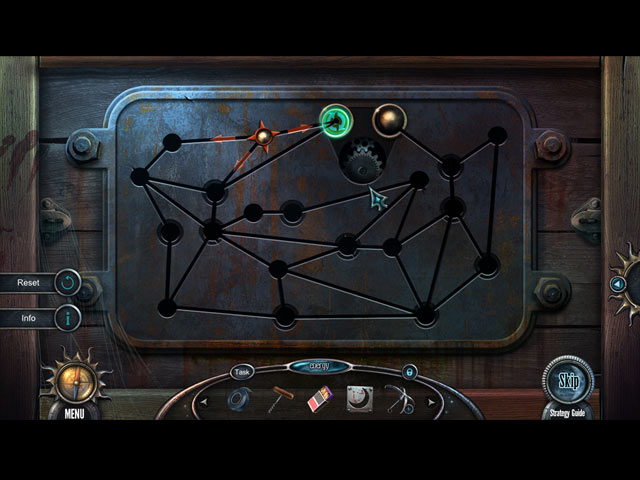 Christmas Stories- The Christmas Tree Forest will engage you in the unforgettable world of Haunted Hotel and put your skills to the test in thrilling hidden-object puzzles, fascinating locations, and uncovering the hotel's mystery that is robbing people of their years of life before it's too late. Will you be able to solve the puzzles […]
Solve challenging riddles, travel to odd locations, and uncover the secrets of the magical Halloween animals. Will you be able to solve Halloween Stories: The Neglected Dead's puzzles? You have a fantastic opportunity to learn about the surprises that the three world locations have in store for you. Neglected, a great puzzle adventure game from […]
In this detective adventure game from Elephant Games LLC, which was released on March 4, 2021, you can hunt for hidden things and solve puzzles and brain teasers.Your mission is to find unusual stuff in order to halt the murder. Can you solve the "Strange Investigations: Becoming" criminal case? Explore crime scenes, stop the perpetrator, […]