We do realize that it is well over the holiday season by this point, but we always need a little Delicious in our lives, don't we? In a blink of an eye, baby Paige has already started preschool and it is nearly time for her first Christmas musical! Join Emily and her friends on a Christmas journey as she manages the hectic winter café in the midst of all the family drama.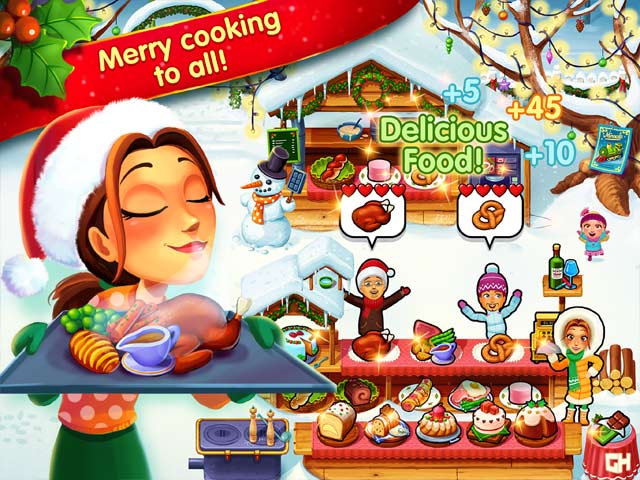 Delicious: Emily's Christmas Carol takes the classic Delicious gameplay and put a delightful holiday spin on it. If you have ever played a Delicious game before (and there's absolutely no reason why you might haven't), then you can find your way around the game pretty easily. As you sure have guessed, Emily's Christmas Carol asks you to serve customers with their desired pastries and dishes, just like in any of the previous Delicious installments – only this time, they are all cozy, winter items.
Apart from running around trying to satisfy all the customers, there are also some fun side-tasks in each level which are usually driven by the storyline. This adds some variety to the otherwise, rather repetitive gameplay of frantic clicking. Also, once every few levels, you will stumble upon challenge levels that offer a more unconventional approach to the same gameplay. Hardcore Delicious fans might be pleased to know that Delicious: Emily's Christmas Carol is very challenging, and it can be slightly frustrating to earn the full three stars status.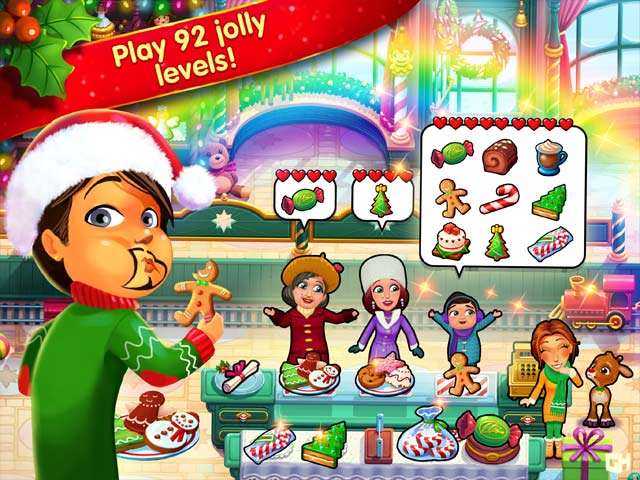 In our opinion, Emily's Christmas Carol can be considered as one the of the weaker Delicious games. Storyline is the central part of any Delicious games, and we do feel like the storyline this time around is a little rushed and the characters are more one-dimensional. This is by no means saying that this is an unenjoyable game, because Emily's Christmas Carol is still superbly entertaining due to the lovely Christmas flair, the well-executed gameplay, and the wonderful production.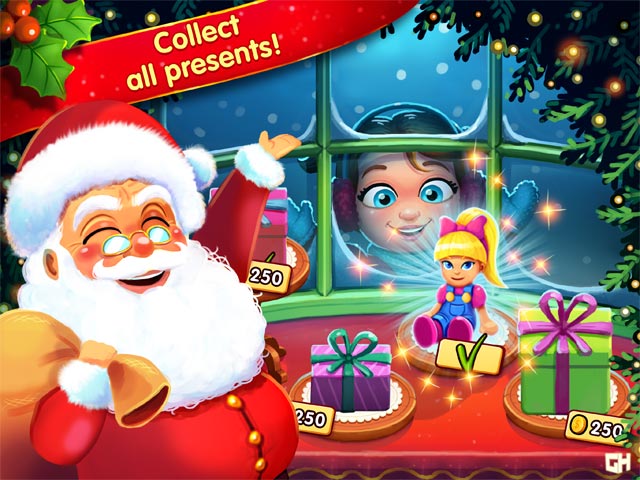 After a long of successful projects, Gamehouse has finally dipped its toes in the increasingly-crowded freemium pool. Heart's Medicine: Doctor's Oath follows Allison Heart's journey at Queensburrow Bridge Hospital, on her path to graduating as a fully-fledged doctor. Unfortunately, things go haywire when a mysterious patient unleashed a mysterious contagious disease at the hospital and prompted the […]
It is definitely not an easy task to follow the footsteps of Heart's Medicine: Time to Heal, one of the best Time Management games in the recent years. Still, we hold extremely high hopes and expectations for this sequel, and thankfully, Heart's Medicine: Hospital Heat ivers. Heart's Medicine: Hospital Heat starts with probably the most intense opening […]
From icious and Cathy's Crafts to Fabulous Angela's and now this – 2016 has certainly been a crazy year for Gamehouse. What's interesting is that the studio still manages to keep up the quality and every one of their releases has been stellar so far, including Heart's Medicine: Time to Heal. Time to Heal is the long-awaited sequel to […]