INFO
RELEASE DATE
December 30, 2016
DEVELOPER
ERS Game Studios
FEATURES
Widescreen Support
Interactive Jump-Map
Voice Overs
3 Difficulties + Custom Mode
COLLECTORS EDITION
Exclusive Bonus Chapter
Integrated Strategy Guide
Wallpapers & Screensavers
Concept Art
Soundtracks & Cutscenes
Achievements & Collectibles
Replayable HOs & Puzzles
The Raven is one of the better and one of the scariest Dark Tales games in recent memory. The game borrows the horror vibe from Edgar Allan Poe's masterpiece, The Raven, and waves into a full-fledged storyline. Not long after Allen Dillinger had discovered an artifact that can raise the dead, he began to hallucinate and confused between imagination and reality. Ultimately, his insanity led him to his death. Join Detective Dupin on his investigation and find out the mysteries behind Dillinger's suicide note to his lost love, Lenore.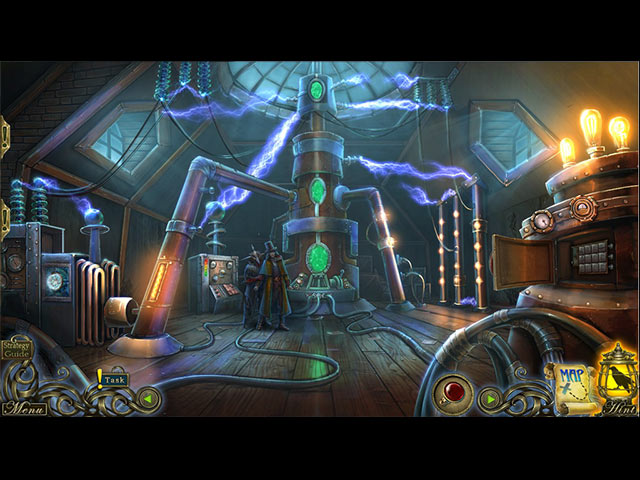 This time around, we were actually engaged by the storyline. The story was definitely very loosely based on the source material and this might disappoint some EAP's fans, but we felt that ERS' spin on the story was satisfyingly fast-paced and quite interesting. The game was also enhanced by the high production values. The graphics are beautifully drawn and the cutscenes are spectacular, better than what we have seen from ERS-G as of late. In addition, the background music also does an effective job in building the suspense of the game.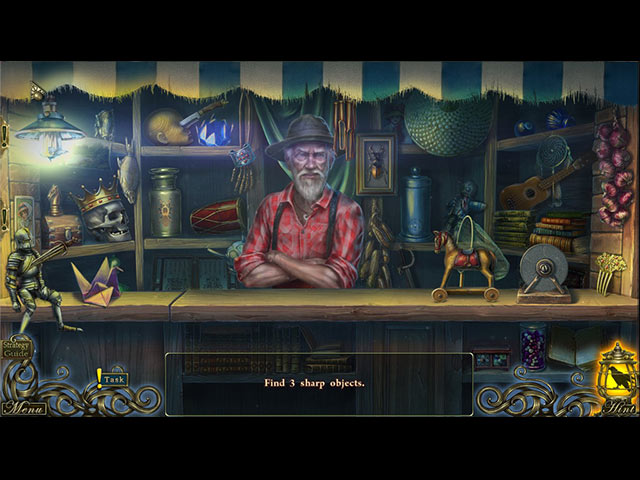 Gameplay wise, Dark Tales: Edgar Allan Poe's The Raven is pretty typical. We found the game to be relatively easy, especially during the adventure parts. Although to be fair, the game was obviously professionally executed and all the game mechanics complement each other very well. As for the hidden object scenes and the puzzles, they were both arguably standard, nothing to be too excited about.
We were captivated all the way through four hours of the game, as well as the one-hour bonus chapter. The Collector's Edition comes with all sorts of extra features; wallpapers, soundtracks, movies, concept art, screensavers, replayable hidden objects, replayable mini-games, achievements, and collectibles.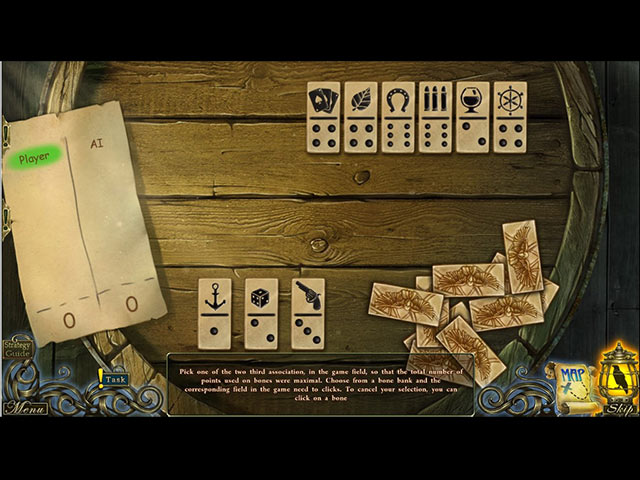 Can you believe that the Dark Tales series has already come to its eighteenth installment? In The Devil in the Belfry, you arrive in a town where evil lurks in every corner. Each night, someone is murdered at the 13th chime of the bell tower., but no one has ever seen the bell itself. Can […]
AMAX Interactive returned with their second crossover adventure – Worlds Align: Deadly Dream. After the Puppet Master, the Cardinal, and Detective Dupin worked together in Worlds Align: Beginning, their paths crossed yet again and this time the threat is even greater than before. Can you join forces with Watchers of the Game Worlds and stop […]
When you received an urgent message from your university professor, you knew that something bad had happened! Travel back to your university and join forces with the professor's assistant, Natasha to rescue the professor from his mechanical kidnappers. As his star student, can you live up to your potential in PuppetShow: Fatal Mistake? The PuppetShow […]