INFO
Item Reviewed
Jewel Match Royale Collector's Edition
December 13, 2016
RELEASE DATE
November 25, 2016
DEVELOPER
Suricate Software
FEATURES
Widescreen Support
Voice Overs
Three Game Modes
Mini-Games
COLLECTORS EDITION
EXCLUSIVE Bonus Levels
Integrated Strategy Guide
Wallpapers
It's not often that we get to see a Match 3 game being offered as a Collector's Edition, and this latest release happens to be a good one. Jewel Match Royale is the latest installment in the long-running Match 3 series, and it is most likely the best one yet. Jewel Match Royale introduces the love story between Matthew, the son of the royal gardener, and Princess Sofia, the heir to throne of Nerinia. Can you help Matthew win the Queen's heart and get one step closer to marrying the Princess?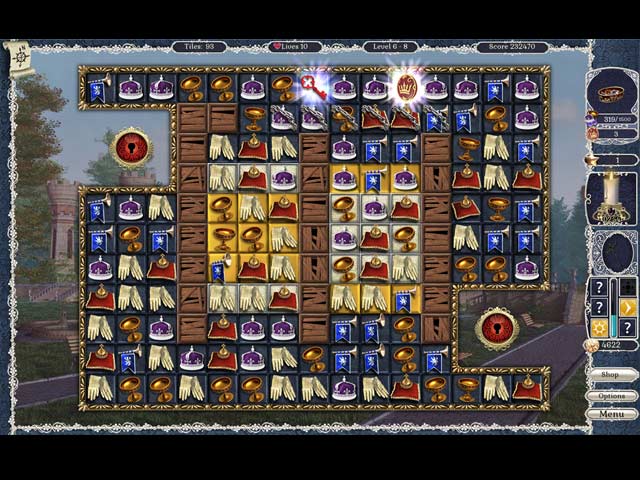 If you have ever played a Match 3 game before, then Jewel Match Royale should not be too difficult to navigate. The gameplay in Jewel Match Royale is straightforward enough, but it also comes with a few twists. The matching boards in this game are highly interactive; not only are the tiles beautifully animated, but since they are much larger than the screen, they can also be moved around. Moreover, each level of the game consists of a number of rooms that sometimes need to be unlocked using the items obtained prior in the level. Last but not least, at the end of each level, you also have the option to explore the garden – another set of matching boards to earn star rewards. All these intricate features combined make Jewel Match Royale both a very challenging and a thoroughly entertaining game.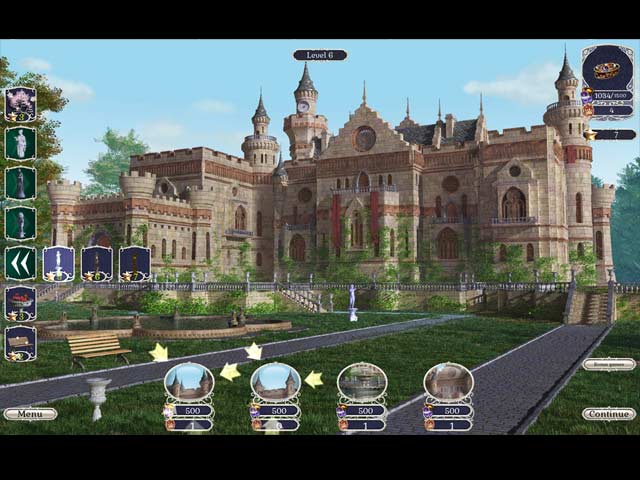 Jewel Match Royale is not just all about matching tiles either. The game allows you to trade accumulated points for mini-games, buy useful power-ups in the Royal Store and build parts of a castle using coins, or decorate the garden using stars. To personalize your experience, Jewel Match Royale features three game modes; relaxed, limited moves, and limited time.
Suricate Software really shines when it comes to the production in Jewel Match Royale. The visuals are simply stunning. We love the three-dimensional objects, the amazingly drawn sceneries, and the smooth transitions. The soundtracks are also equally impressive; while they are quite loud, they are never distracting.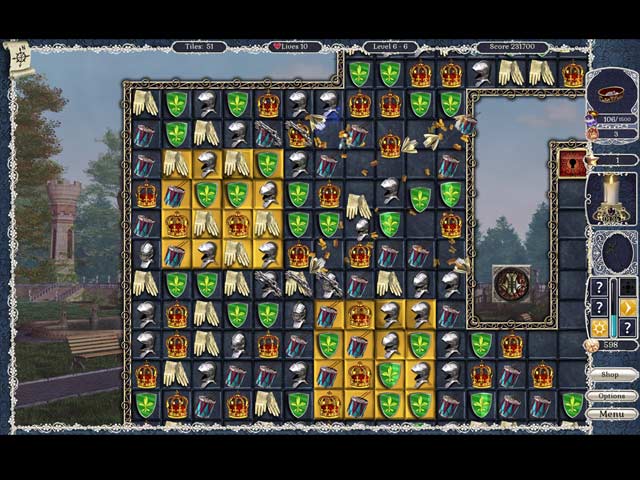 Back in March of 2012, 4 Friends Games started the Living Legends series off with a bang. The original Living Legends: Ice Rose was a massive hit and quickly became a fan favorite and a staple for the hidden object adventure genre. However, as is the case with many older games from Big Fish Games, […]
Friendly Fox Studios, formerly 4 Friends Games, is back with a new sequel for their best-selling fantasy romance HOPA series. Immortal Love: Stone Beauty takes you to Italy, where you return to your hometown after many years at sea. As soon as you arrive, you discover that your r has gone missing along with other […]
The Owl Clan and the Bear Clan have been fierce enemies for centuries, but Alison and Jason from these opposite clans did not realize the severity of this d hatred and fell heads over heels for one another. The curse that exists between the clans forces one of them to transform into the animal of […]