INFO
Item Reviewed
Haunted Legends: Faulty Creatures Collector's Edition
December 26, 2016
RELEASE DATE
December 4, 2016
DEVELOPER
ERS Game Studios
FEATURES
Widescreen Support
Interactive Jump-Map
Voice Overs
3 Difficulties + Custom Mode
Weather Stone
COLLECTORS EDITION
Exclusive Bonus Chapter
Integrated Strategy Guide
Wallpapers & Screensavers
Concept Art & Cutscenes
Soundtracks
Achievements & Collectibles
Replayable HOs & Puzzles
Aren't people tired of all these "haunted" games from ERS-G? Faulty Creatures is the ninth game in the burned-out Haunted Legends series. This time, you have been asked to investigate the mysterious murder of Alfred Oldgrey's fiancé. This sequel involves a great deal of family drama, but even that can't really save the game.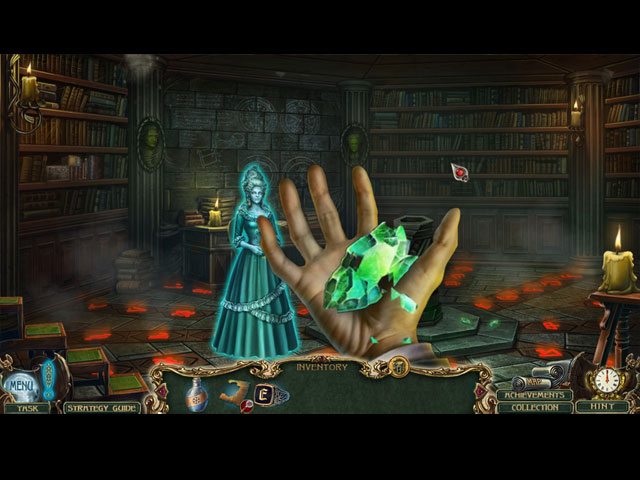 Whenever a HOPA fails to deliver an engaging story, we often turn to the gameplay in hope of something more entertaining. This is, unfortunately, not the case with Faulty Creatures. Not only has the story been done to death, the gameplay offers nothing truly original either. The paranormal vibe of this game is tiring, since the game doesn't really venture near the horror genre. In fact, Faulty Creatures feels just like any other ERS-G's games, a Haunted Legends game or not.
Fans of the HOPA genre will most likely find Haunted Legends: Faulty Creatures pretty dull. The adventure portion of the game is definitely predictable, and even the added feature provided in the game, the Weather Stone, is extremely disappointing. Things do not really get better with the puzzles and the hidden object scenes, both of which are mundane at best.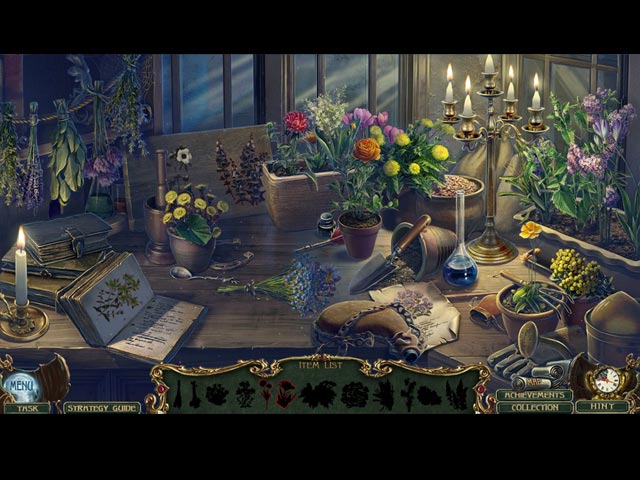 Looking on the bright side, the sights and sounds in Haunted Legends: Faulty Creatures are decent. The graphics are ERS-G's signature hand-drawn style – they are indeed very pleasant, although not extraordinary by any means. The music has an eerie vibe to it, which is appropriate for this game. Moreover, the voice-overs are also professionally done, and the lip-sync is solid.
We dragged ourselves through the four-hour length of the game, as well as a the prequel one-hour bonus chapter. Haunted Legends: Faulty Creatures featured all the usual extras; a strategy guide, wallpapers, soundtracks, screensavers, concept art, movies, replayable puzzles, replayable hidden object scenes, achievements, and collectibles.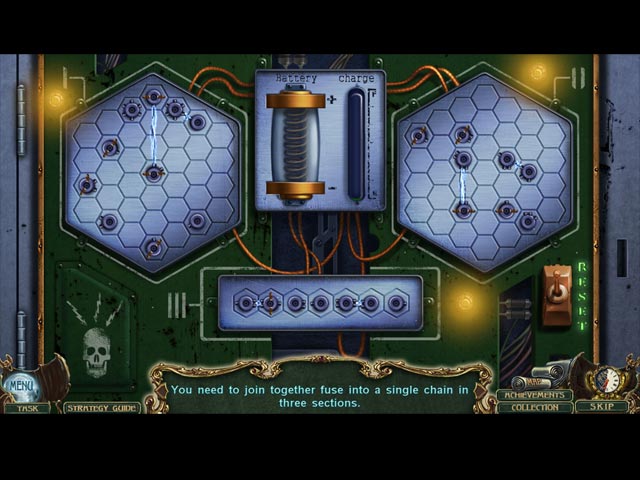 Can you believe that the Dark Tales series has already come to its eighteenth installment? In The Devil in the Belfry, you arrive in a town where evil lurks in every corner. Each night, someone is murdered at the 13th chime of the bell tower., but no one has ever seen the bell itself. Can […]
AMAX Interactive returned with their second crossover adventure – Worlds Align: Deadly Dream. After the Puppet Master, the Cardinal, and Detective Dupin worked together in Worlds Align: Beginning, their paths crossed yet again and this time the threat is even greater than before. Can you join forces with Watchers of the Game Worlds and stop […]
When you received an urgent message from your university professor, you knew that something bad had happened! Travel back to your university and join forces with the professor's assistant, Natasha to rescue the professor from his mechanical kidnappers. As his star student, can you live up to your potential in PuppetShow: Fatal Mistake? The PuppetShow […]