INFO
Item Reviewed
The Curio Society: The Thief of Life Collector's Edition
December 27, 2016
RELEASE DATE
December 7, 2016
FEATURES
Widescreen Support
Interactive Jump-Map
Voice Overs
3 Difficulties + Custom Mode
Hidden Objects Vs. Match-3
COLLECTORS EDITION
Exclusive Bonus Chapter
Integrated Strategy Guide
Wallpapers & Morphing Objects
Soundtracks & Concept Art
Achievement & Collectibles
Replayable HOs and Puzzles
If you have been following our reviews, you probably would know that we were never big fans of The Curio Society series. The Thief of Life, however, took us by surprise. In this installment, you are on the quest to stop a rouge agent of the Curio Society, who are out seeking revenge after he was expelled from the agency some time ago. With the help of gimmicky technological inventions, can you protect the society from this criminal?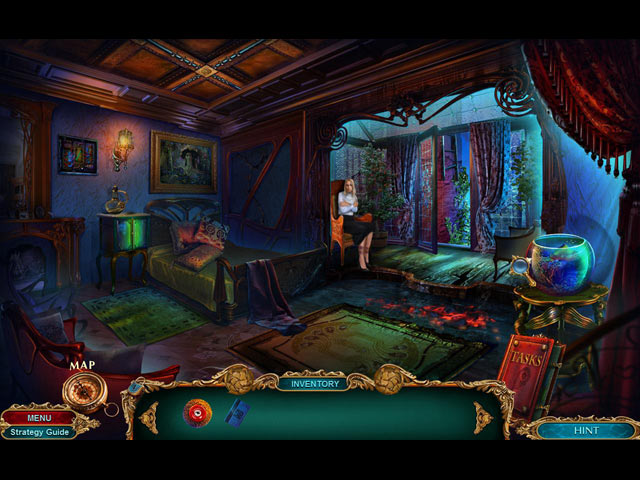 One of the reasons we never liked a Curio Society game that much was because the storylines were often all over the place. It is to our delights to find the story in The Thief of Life to be relatively more focused, although still feels generic and not very engaging. As mentioned, we found all the gadgets in the game to be gimmicky. Some prove useful, but some are totally unnecessary and drag the game out for no good reason.
We are on the fence about the visuals in The Curio Society: The Thief of Life. While the graphics are far from the worst we have seen from recent HOPA titles, they could have been a lot better. Many scenes are fuzzy, filled with odd color combinations and artificial-looking art style. Nevertheless, the animations and the videos in the game are actually very solid, which kind of make up for the grating in-game graphics. The audio is not perfect either. On one hand, the background music is pleasant and appropriate for the situation. On the other hand, the voice-overs can be annoyingly overly-dramatic.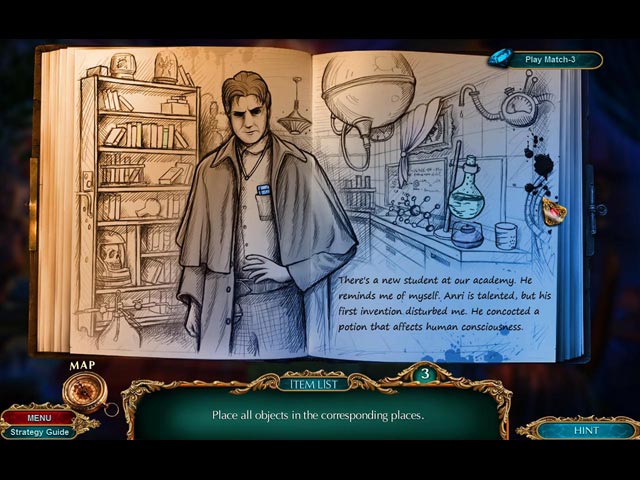 What we enjoyed about The Curio Society: The Thief of Life is the plethora of puzzles the game has to offer. The game is stuffed with puzzles, several in each scene. Many are quick, simple and fun, while few are more challenging and creative. Additionally, the hidden object scenes are also very entertaining. They are not groundbreaking by any means, but are all excellently designed.
Length-wise, The Curio Society: The Thief of Life lasted four hours, a solid length for a HOPA. The Collector's Edition also comes with a decent bonus chapter, as well as a strategy guide, wallpapers, concept art, soundtracks, replayable hidden object scenes, replayable puzzles, achievements, three sets of collectibles, and morphing objects.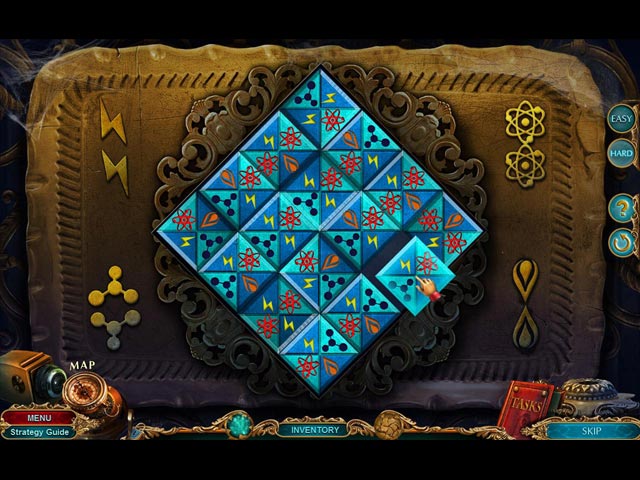 Enchanted Kingdom has beautiful wallpapers, soothing music, attractive concept art, and engaging movies abound in this mystery quest game, so rush to play to fully immerse yourself in the wonderful environment. Do you have any idea how to restore the Kingdom's magical power? You must solve riddles, mental teasers, and mini-games in the exciting adventure […]
Throughout this object-finding game, you'll get a sense of total immersion. Because every area of this game's universe is loaded with hidden objects, you can play as a true explorer.Domini Games has published "The Game," a brand new terrific game in the "Labyrinths of World" series, which was released on September 9, 2021. Simon and […]
Explore your favorite free hidden object games, logic puzzles, and brain teasers, again and again, loing for the items you need to get achievements. Are you up to the task? In these amusing locating object games, your goal is to seek out and uncover concealed objects to solve the case.Domini Games published another excellent game […]