INFO
Item Reviewed
Christmas Stories: The Gift of the Magi Collector's Edition
December 20, 2016
RELEASE DATE
December 2, 2016
FEATURES
Widescreen Support
Interactive Jump-Map
Voice Overs
3 Difficulties + Custom Mode
Cat Helper
COLLECTORS EDITION
Exclusive Bonus Chapter
Integrated Strategy Guide
Wallpapers & Screensavers
Concept Art & Secret Room
Soundtracks & Cutscenes
Achievements & Collectibles
Morphing Objects
Elephant Games has us looking forward to a new Christmas Stories game whenever Christmas comes around. This new installment brings you a brand new set of characters to fall in love with, as well as a new storyline. Berta, the evil Christmas spirit, has kidnapped your sister as a punishment for her naughty behavior. The only way to save her is by performing good deeds; with the help of Jack Frost, can you save the holidays before it's too late?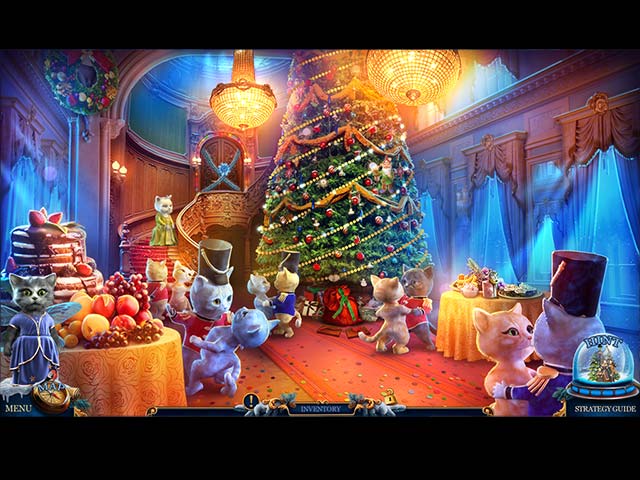 Some people argued that the Christmas Stories franchise feels very childish, but we have always enjoyed the cheerful vibe of this unique franchise. However, we do feel that the storyline in this new installment is very cheesy and could have benefited from more logical explanations. Still, Christmas Stories: The Gift of the Magi is an excellent kid-friendly game that can be enjoyed by adults as well.
Christmas Stories: The Gift of the Magi plays it safe when it comes to the gameplay. The game follows every hidden objects cliché; from the predictable tasks to the standard hidden objects scenes and the familiar puzzles. Thanks to the brilliant execution, The Gift of the Magi remains highly entertaining. There are lots of tasks to complete in each scene, how typical those tasks might be, which add a level of complexity to the game.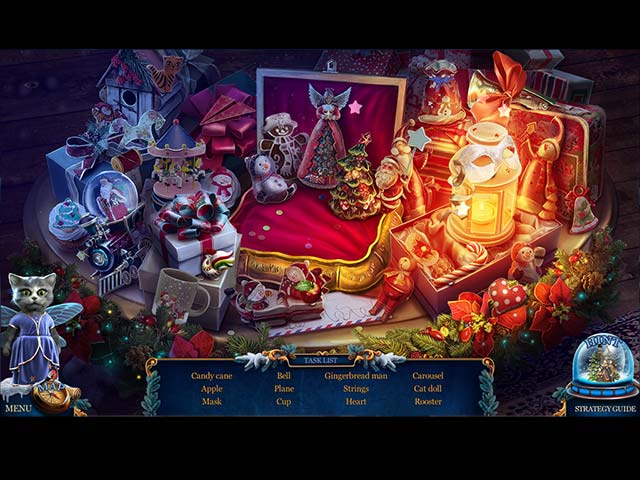 There is no doubt that Christmas Stories: The Gift of the Magi features some of the best visuals of the year. The scenes are colorful and bright, perfect for the holidays. Moreover, the game is filled with high-quality animations that are guaranteed to blow your mind away. The soundtracks are also equally wonderful; the whimsical, uplifting background music are just what we need this holiday season!
Christmas Stories: The Gift of the Magi delivers three and a half hours of pure bliss, and the one hour bonus chapter is of the same caliber. The Collector's Edition could have featured more holiday magic, but it is certainly not disappointing as it is; a strategy guide, wallpapers, soundtracks, screensavers, concept art, achievements, collectible jigsaw pieces, morphing objects, replayable hidden objects, replayable puzzles, and a secret room.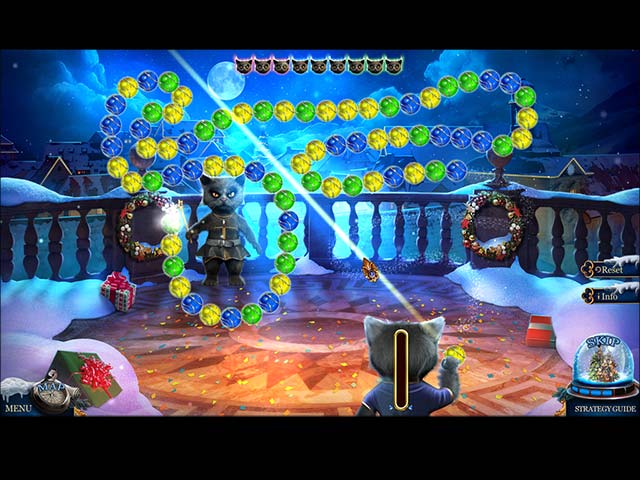 Christmas Stories- The Christmas Tree Forest will engage you in the unforgettable world of Haunted Hotel and put your skills to the test in thrilling hidden-object puzzles, fascinating locations, and uncovering the hotel's mystery that is robbing people of their years of life before it's too late. Will you be able to solve the puzzles […]
Solve challenging riddles, travel to odd locations, and uncover the secrets of the magical Halloween animals. Will you be able to solve Halloween Stories: The Neglected Dead's puzzles? You have a fantastic opportunity to learn about the surprises that the three world locations have in store for you. Neglected, a great puzzle adventure game from […]
In this detective adventure game from Elephant Games LLC, which was released on March 4, 2021, you can hunt for hidden things and solve puzzles and brain teasers.Your mission is to find unusual stuff in order to halt the murder. Can you solve the "Strange Investigations: Becoming" criminal case? Explore crime scenes, stop the perpetrator, […]