INFO
Item Reviewed
Whispered Secrets: Song of Sorrow Collector's Edition
November 29, 2016
RELEASE DATE
November 13, 2016
FEATURES
Widescreen Support
Interactive Jump-Map
Voice Overs
3 Difficulties + Custom Mode
Hidden Objects Vs. Match 3
Diary
COLLECTORS EDITION
Two Exclusive Bonus Chapters
Integrated Strategy Guide
Wallpapers & Soundtracks
Concept Art & Cutscenes
Achievement & Collectibles
Replayable HOs & Puzzles
In our opinion, the Whispered Secrets is criminally underrated. Despite delivering a fantastic installment after another, the series just does not seem to be able to generate as much buzz as some other lesser HOPA series. Song of Sorrow is the sixth game in this wonderful series, and while it might not be as memorable as some of the previous ones, it is still a rock-solid HOPA.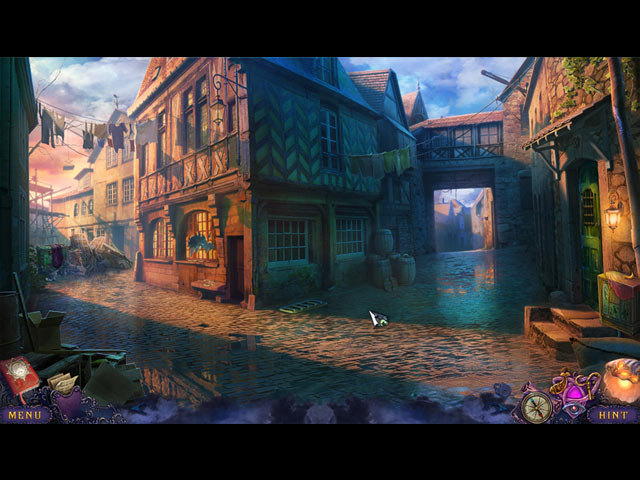 After a shipwreck, you find yourself in a strange town surrounded by possessed citizens. Dive into the history of an ancient curse and stop this epidemic before also falling for the Siren's vicious melodies. On one hand, we found the concept and the plot of Song of Sorrow to be quite intriguing. Where the game slips is the delivery. Regardless of how eventful this game is, the storyline does not really go anywhere. There is also the issue of Noel, a member of the crew, who will tag along with you everywhere you go. He is not exactly a helper, nor is he particularly useful – basically, he just got on our nerves after a while.
Nonetheless, Whispered Secrets: Song of Sorrow is incredibly entertaining. The game involves a handful of fun interactions and creative mini-games that cleverly tied into the storyline. The hidden object scenes are also very well executed, just the right level of difficulty. Song of Sorrow doesn't actually offer anything groundbreaking, but it is fast-paced, smooth, and very captivating – and that's all we need to have a good time.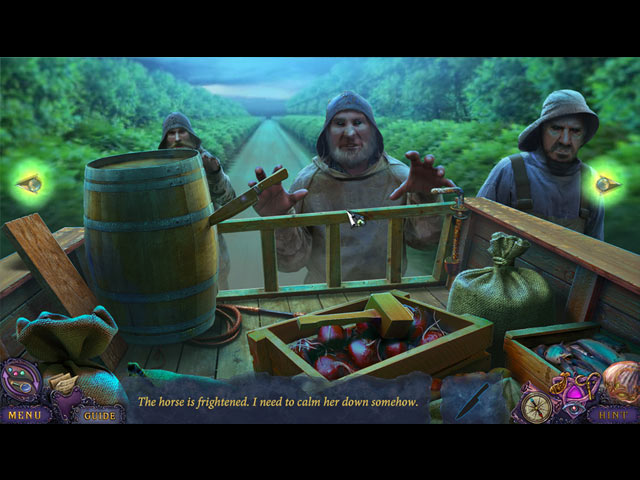 The visuals in Whispered Secrets: Song of Sorrow are certainly eye-catching. We admired every single scene in the game for its detailed artwork, fascinating design, and vivid colors. Besides, the cutscenes and animations in this game also worth a shout-out, as they were rendered to the highest standard. Conversely, we were not as impressed by the music. The soundtracks were distracting and the sound effects could use a little touch up.
Concerning the length, Whispered Secrets: Song of Sorrow should take a fast player just a little less than four hours to complete. The Collector's Edition also comes with a Bonus Chapter and a Hidden Chapter. Other features include a strategy guide, wallpapers, concept art, soundtracks, movies, achievements, collectibles, replayable mini-games, and replayable hidden object scenes.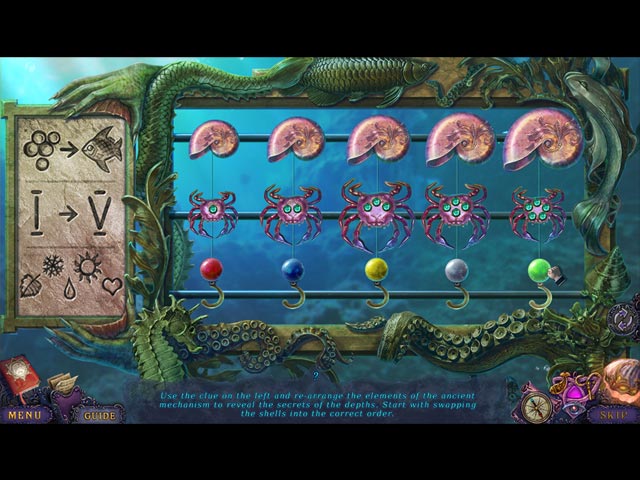 Greedfall, an expansive RPG by the French studio Spiders, offers players lush, opportunity-filled environments that are enhanced by a variety of customization options. Although a Greedfall sequel is in the works, Spiders does not intend to depart from that offering shortly, and the upcoming Steelrising is an action RPG instead, thus it will be […]
We've seen a lot of Daedalic's upcoming stealth adventure game gameplay. We've been waiting for further information about The Lord of the Rings: Gollum since it was ayed to 2022 at the start of 2021. Fortunately, developer Daedalic Entertainment is finally gearing up to iver this game into the hands of J.R.R. Tolkien enthusiasts after […]
Your friend is having trouble in these searching games because her grandma has gone missing, and she believes something bad has happened.To become a true Fairy Godmother, you must travel to various locations in this hidden object game. Various HOPs and mini-games will assist you in immersing yourself in the enchanting story of a fairytale […]