INFO
Item Reviewed
Rite of Passage: Deck of Fates Collector's Edition
November 18, 2016
RELEASE DATE
October 28, 2016
FEATURES
Widescreen Support
Interactive Jump-Map
Voice Overs
3 Difficulties + Custom Mode
Diary
Deck of Fates
COLLECTORS EDITION
Exclusive Bonus Chapter
Integrated Strategy Guide
Wallpapers & Concept Art
Soundtracks
Achievement & Collectibles
Collectibles Hunt & Jigsaw
Card Gallery & Morphing Objects
Replayable Hidden Objects
Mad Head Games never run out of ideas, do they? Rite of Passage: Deck of Fates is the latest game in the prolific series, and it took us all by surprise. Even has been invited to join a game of cards, with the promise of finding his lost wife. But this is no ordinary card game! Evan needs to summon the power of his cards and defeat the beast before all the other players for the chance to find his wife, and for the sake of his own survival.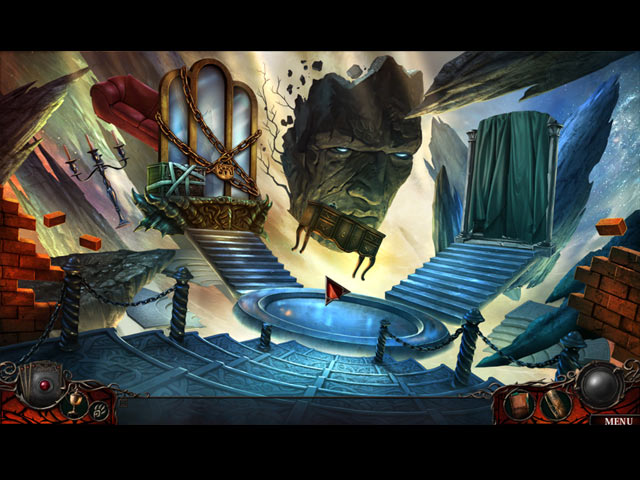 Rite of Passage employs a very unique and interesting concept in Deck of Fates. Regardless of the rather weak plot about a disappeared lover, the delivery of such dull concept cannot have been more excellent. Deck of Fates consists of five "rounds" or chapters. In each round, you are asked to draw a card, in which you will get to play and use the power of the character on the card in your adventure. You are also able to collect more power cards along the way and use them to help with any obstacles you may face. We were captivated by the game from start to finish with not a single moment of boredom, since we genuinely did not know what to expect from the next turn on the road.
This masterpiece of a sequel also excels in the art department. The visuals in Rite of Passage: Deck of Fates are spectacular, with some really imaginative location designs. Besides, all the special effects and animations in the game are also super impressive. As usual with games from Mad Head, the soundtracks and the voice-overs are also amazing.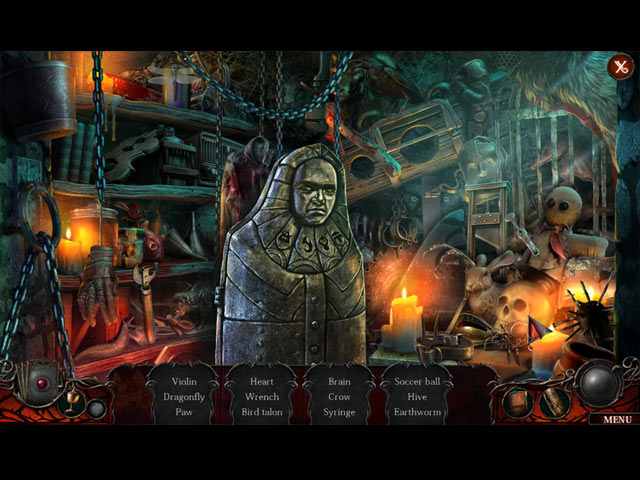 Rite of Passage: Deck of Fates follows a smooth and fast-paced gameplay – often very exciting as well. However, the level of challenge is undeniably low, especially during the adventure portion of the game. One of the reasons for this could be that the gameplay in Deck of Fates is quite linear, with not many locations open to be explored at once. Still, the clever puzzles and the varied hidden object scenes managed to keep us engaged.
The main game of Rite of Passage: Deck of Fates should take advanced players around 3 hours and 40 minutes to complete. The bonus chapter is equally solid, and allows you to play in the perspective of Evan's wife. Other features in the Collector's Edition include a strategy guide, wallpapers, concept art, soundtracks, a collectible hunt, morphing objects, achievements, collectibles, a jigsaw puzzle, a card gallery and replayable hidden object scenes.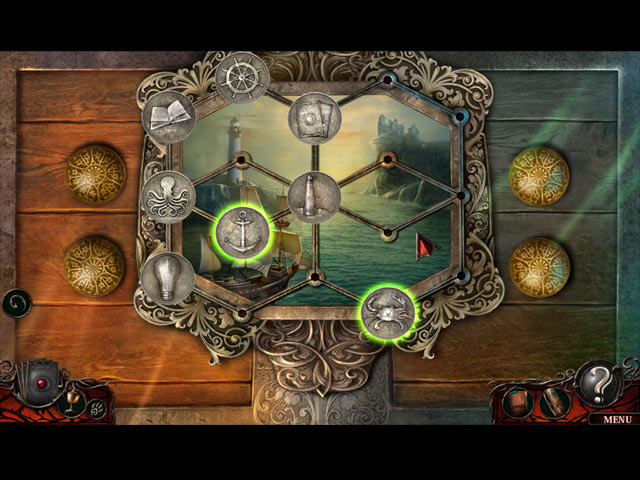 Mad Head Games proudly presents another installment in the best-selling Rite of Passage series. 15 years ago, your brother appeared out of nowhere and left you with his newborn baby girl. You named her Halsey and raised her as your own. But on Halsey's 16th birthday, she had a strange paranormal episode, leading you to […]
A fun weekend road trip with your best friends turned into an insidious nightmare when your friends were kidnapped by a pair of ghostly children and you we up alone in an abandoned school. Can you find your way out from this creepy maze in Sinister Play, a new thrilling installment in Mad Head Games' […]
Since the acclaimed Maze: Subject 360, Mad Head Games' Maze series has come a long way. Your camping trip with your two college best friends turn upside down when you are sucked into a psychologically thrilling mystery! Screenshots by Jan Thomas.