INFO
Item Reviewed
Rescue Team 6
November 28, 2016
RELEASE DATE
November 9, 2016
FEATURES
Widescreen Support
Voice Overs
Relaxed, Casual & Multi-Click Mode
Chain-Tasks Assignment
COLLECTORS EDITION
20 EXCLUSIVE Levels
Concept Art
Integrated Strategy Guide
Stickers
Biographies
A destructive earthquake has left many people lost, trapped and stranded. As a brave leader of the Rescue Team, you need to navigate through all the debris and organize and send workers to rescue these innocents. This is the sixth installment in this resource-management series, the first being offered as a Collector's Edition. But is it worth the status upgrade?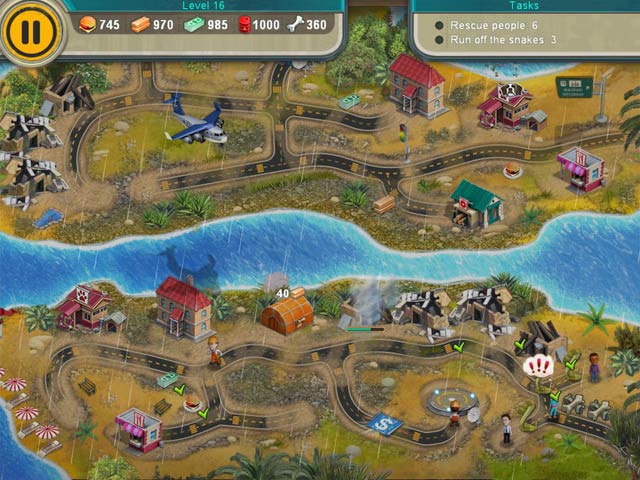 Rescue Team 6 starts off just like any other resource-management games do, so those who are familiar with the genre should be able to learn all the instructions pretty quickly. The main unique aspect of this series is the focus on rescuing people, although most parts of the game remained traditional. We enjoy the addition of the rescue dogs, that can be sent to search for survivors in the debris.
The game consists of 50 levels, and 20 more in the Collector's Edition. that can be played in three modes (Relax, Normal, and Multi-Click). Playing on the Multi-Click mode, we certainly did not think that Rescue Team 6 is an easy game. In fact, it is actually more frustrating than challenging to earn 3 stars on a level. The problem lies on the fact that resources take far too long to reload, while the timer fills up way too fast. The upgrades and power-ups are nothing to write home about, and did little to alleviate the frustration. Moreover, what Rescue Team 6 seems to lack is variety. The game does not feature any mini-games or bonus tasks to switch up the rather tired frenzy clicking.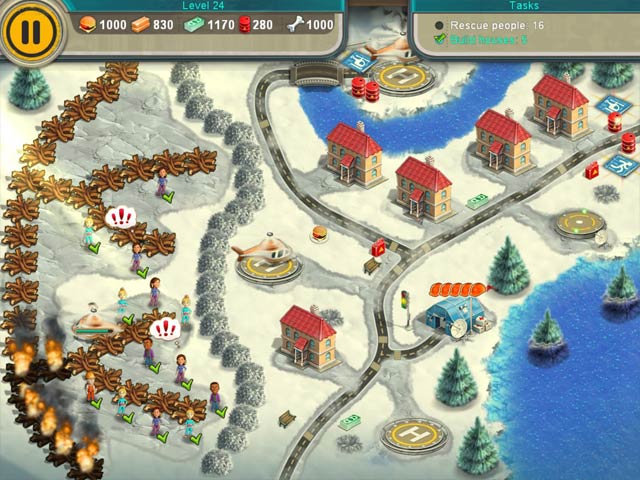 The production in Rescue Team is decent. The artwork is attractive, the level layouts are pleasant, and the animations are smooth – but they are definitely not something we have not seen before or did not expect. Nonetheless, the upbeat music of the game is energetic and fun, without being distracting or annoying.
Apart from the extra levels, the Collector's Edition also comes with a strategy guide, concept art, soundtracks, stickers, and biographies.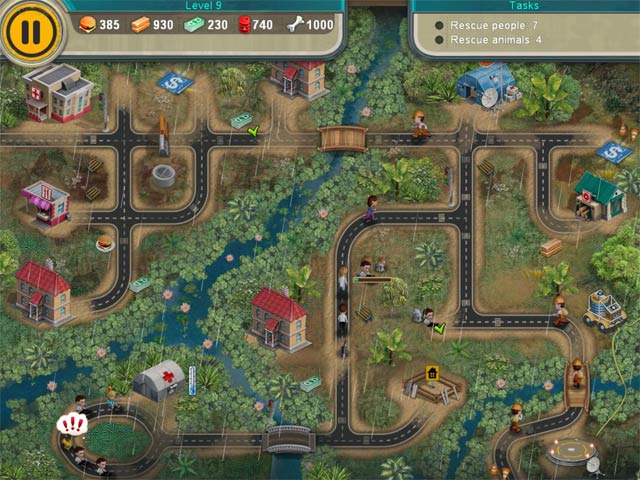 Over the years, the New Yankee series has gained quite a reputation among Time Management fans and built itself a loyal group of players. In this ninth installment, the series still has many tricks up its sleeves. When an evil spell bo plans to defeat the King and Queen and conquer Camelot, it is up […]
Claire always aspires to be a famous master chef, and her dream has a chance of becoming true this time. Join Claire on her cross-country adventure as she opens food trucks, serving icious dishes to the masses. Can you help her survive the chaos of running restaurants in Claire's Cruisin' Cafe? Is 2020 the resurgence […]
Join Ashley and Scott as they co their way across cuisines with the dream of launching their own successful eatery. GameOn Production presents a brand-new Time Management game sets in the world of food and icacy! Baking Bustle joins GameOn Production's growing portfolio of Time Management games, which consists of quality hits like Rescue Team […]