INFO
Item Reviewed
Haunted Train: Clashing Worlds Collector's Edition
November 7, 2016
RELEASE DATE
October 19, 2016
FEATURES
Widescreen Support
Interactive Jump-Map
Voice Overs
3 Difficulties + Custom Mode
Amulet of Eternal Tranquility
COLLECTORS EDITION
Exclusive Bonus Chapter
Integrated Strategy Guide
Wallpapers & Soundtracks
Concept Art
Morphing Objects
Achievements & Collectibles
Charon and your character, Daniel are on the quest to recapture the evil souls that have escaped from Charon's prison. However, the quest comes to a halt when a rift between time and space has ripped in Amsterdam. When Charon is captured and Daniel's wife is trapped inside a burning museum, it seems like you are on your own to save the world and everything that you love from this destructive rift.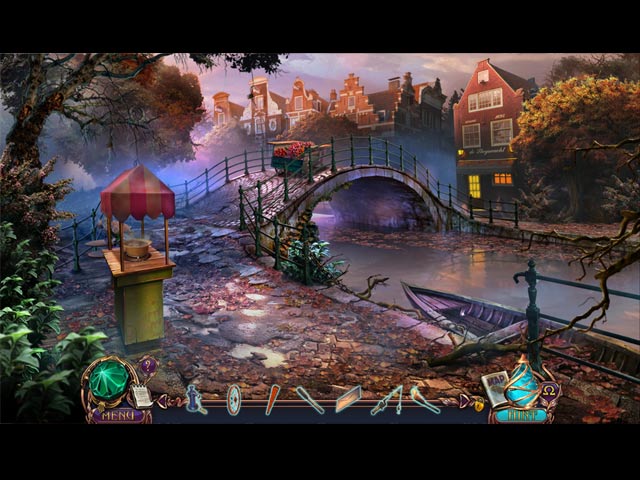 Continued from the previous installment, Clashing Worlds provides a nice and quick recap in the beginning to spark our memory, then launches into the new plot at full speed. The storyline in Clashing Worlds develops at a fast pace, filled with exciting events at every turn in the road. Still, we did not feel completely immersed in the plot, perhaps because we are so tired of this type of storyline that we just didn't really care anymore.
There is no doubt that Haunted Train: Clashing Worlds is an extremely well-made game. The adventure portion of the game is fairly complex and requires some brainwork, something that cannot be said for many recent HOPA titles. Similarly, hidden object scenes and puzzles are professionally crafted and somewhat challenging, although nothing mind-blowing. The game also includes a special device, the Amulet of Eternal Tranquility – given its fancy name, the amulet can be used to heal the rifts through a rather tedious mini-game.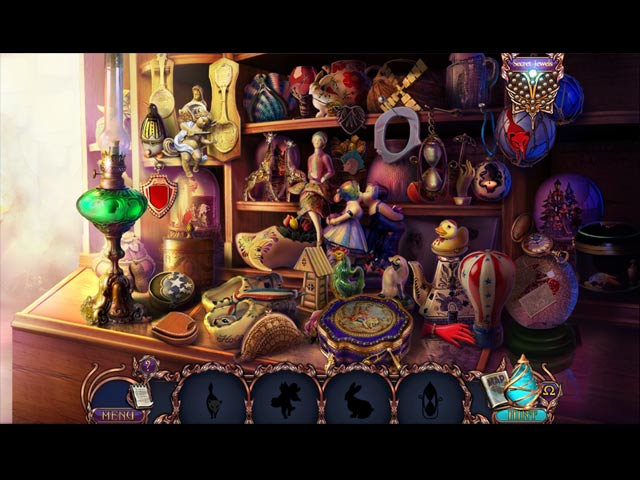 Regardless of all the cons mentioned, Haunted Train: Clashing Worlds shines when it comes to the preservation. The graphics in this game are exceptional; rich colors, lush details, and appropriately realistic. Moreover, we were also impressed by the audio side of the game. Clashing Worlds is a quiet game, with not a lot of music in the background – this puts the splendid visuals at the center stage, which is a smart choice. As for the voice-overs, they are decent and clear, fit their respective characters very well.
There is not much to rave about the bonus content in this game. Haunted Train: Clashing Worlds Collector's Edition comes with a strategy guide, collectibles, morphing objects, achievements, concept art, wallpapers, soundtracks, and a 50-minutes bonus chapter, which brings the total play-time to just under 5 hours.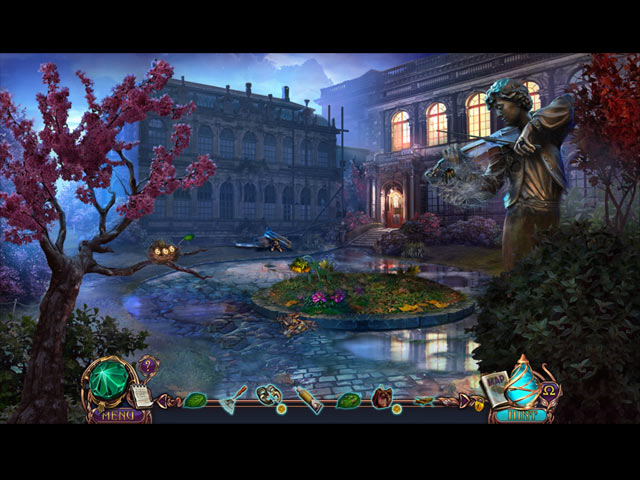 You were on a boat ride to a creepy island when your boat inexplicably crashed. You we up to find yourself stranded in handcuffs in an underground dungeon! Can you escape from your captors and reveal the deep dark secrets of this foggy island in Tales of Terror: The Fog of Madness? As a series, […]
Welcome to Fog Island, the home to the haunted castle owned by the mysterious Jacob Fogg. Can you survive this real-life nightmre in the upcoming Tales of Terror game? Screenshots taken by Jan Thomas
Medium Detective: Fright from the Past from Deep Shadows takes you to a murder scene back in the Victorian era. Rumor has it that the recent string of murders has been the work of a mysterious figure with the name of "Man of Shadows". As a detective with supernatural ability, your job is to stop […]