INFO
Item Reviewed
Harrowed Halls: Lakeview Lane Collector's Edition
November 13, 2016
RELEASE DATE
October 21, 2016
DEVELOPER
Daily Magic Productions
FEATURES
Widescreen Support
Interactive Jump-Map
Voice Overs
3 Difficulties + Custom Mode
Smartphone
COLLECTORS EDITION
Exclusive Bonus Chapter
Integrated Strategy Guide
Wallpapers & Soundtracks
Concept Art & Morphing Objects
Replayable Mini-Games
Achievements & Collectibles
Rachel was looking forward to a new life when she decided to quit her job and open a family-run bed and breakfast. However, things didn't kick off the way Rachel had hoped when her new house seems to have a history with the paranormals. The evil spirits of the house have trapped Rachel's children behind a mysterious door with eleven locks, can Rachel find all the keys before it is too late?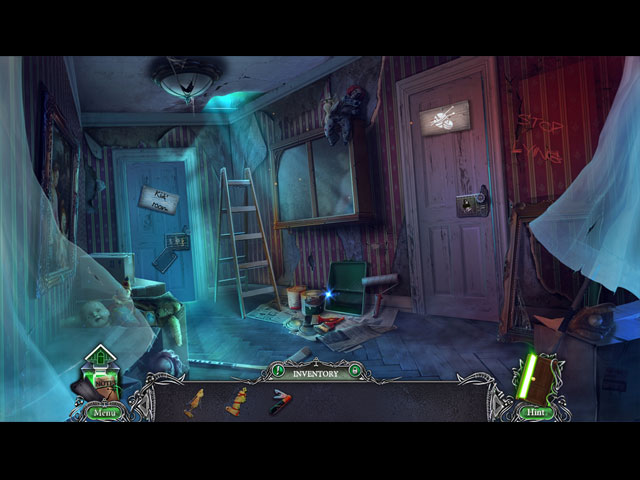 We certainly would not say that the haunted house plot is anything we haven't seen before. Still, we appreciate this fresh approach to the story, and the "eleven key" aspect is actually pretty interesting. Harrowed Halls: Lakeview Lane is a horror-themed adventure, or at least it tries to be. Regardless of the warning on the game's page that the game is "intended for mature audiences", we didn't find the game to be overwhelmingly scary. While the psychological thriller factor might be higher than most of the HOPAs out there, Harrowed Halls is far less intense than its peers with such warning like True Fear and Maze.
This doesn't mean that Harrowed Halls is not a great game. In fact, we were captivated by the game from beginning to end. Harrowed Halls: Lakeview Lane is crafted such care and excellency that complements its fast-paced gameplay. There are exciting events happening every few minutes so that you are always on the edge of your seat. In addition to the traditional HOPA formula, the game also includes a smartphone with built-in ghost-tracking applications to help you exercise your inner ghostbuster. This idea seems silly at first, but it really adds another interactive dimension to the game.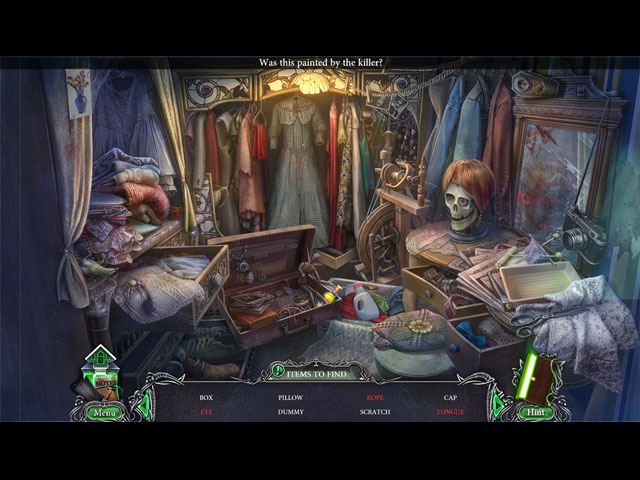 Fans of hidden object scenes might be slightly disappointed by the strong focus on puzzles and adventure in Harrowed Halls: Lakeview Lane. Nonetheless, even if the hidden object scenes are few and far between, they are high in quality and are all very enjoyable. As for the puzzles, they are moderately easy, but fit with the theme of the game well.
Harrowed Halls: Lakeview Lane featured amazing visuals, as expected from Daily Magic. The graphics are sharp and clean, with colors that are neither too jarring nor too dull. Moreover, the scenes are also strategically designed so that they do not feel too cluttered. On the downside, while the animations are quite smooth, there is something unnatural with the facial movements and expressions of some of the characters that might annoy some players.
Played on the easiest difficulty setting, we completed the main game in just a little four hours and the bonus chapter in 50 minutes. The bonus content offered with the Collector's Edition is fairly standard; a strategy guide, wallpapers, concept art, replayable minigames, soundtracks, jigsaw puzzles, collectibles, achievements and morphing objects.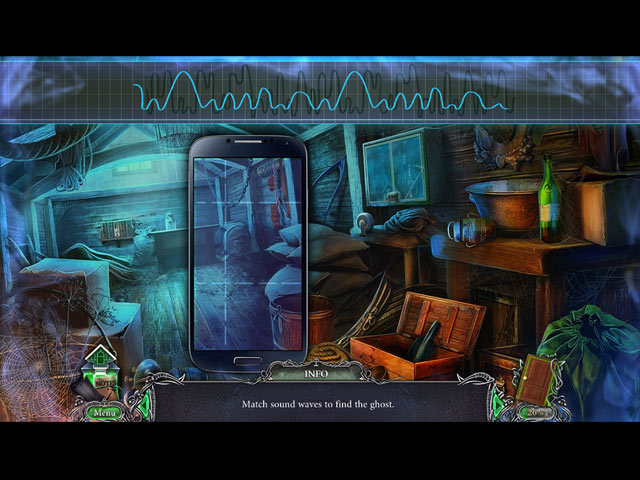 Santa was on his way to a tropical island to iver Christmas gifts when a violent storm knocked him out of the sky. As a demigod with fire magic, you are the only one who can locate Santa and rescue him. However, things might not be as easy as expected when you have to face […]
Following last year's Yuletide Legends: The Brothers Clause, Daily Magic Productions brings back the holiday series with a new installment. Can you the Christmas island and save Santa from the evil force? Screenshots taken by Jan Thomas
Dana and Rick explored an abandoned house on Maple Street when they were just little kids, and their lives were forever changed. Flash forward to today, Dana suddenly collapsed one day after work and in her coma, signaled to you to go back to take care of some unfinished business at that old house. Can […]