INFO
Item Reviewed
Dead Reckoning: Death Between the Lines Collector's Edition
November 19, 2016
RELEASE DATE
October 30, 2016
DEVELOPER
Eipix Entertainment
FEATURES
Widescreen Support
Interactive Jump-Map
Voice Overs
Hidden Objects Vs. Match 3
3 Difficulties + Custom Mode
Diary
COLLECTORS EDITION
Exclusive Bonus Chapter
Integrated Strategy Guide
Wallpapers & Concept Art
Soundtracks & Cutscenes
Achievements & Collectibles
Replayable HOs & Puzzles
Morphing Objects & Souvenir Room
Dead Reckoning used to be one of our favorite HOPA series. However, after a series of disappointing episodes, we began to lose faith in the series. Death Between the Lines is the sixth game in this fast-growing series and it is definitely one hell of a comeback! As the famous writer of the Dead Reckoning book series, you have been invited to write a book on Mr. Welles' billionaire life in exchange for a large sum of money. Once you arrive at Mr. Welles' secluded estate, you are joined by a group of talented writers who have also been asked to join this competition. The friendly competition takes a dark turn when the writers are getting murdered, one by one – can you survive the night at the estate, or will you be the killer's next victim?
Sure, the plot in Dead Reckoning: Death Between the Lines is not exactly new, and even a little absurd – but the suspense is high in this one. The competition's participants in this game are not just random writers, they are the writers of Eipix's very own hit franchises; from Danse Macabre and Hidden Expedition, to Off the Record and Phantasmat. As long-time fans of Eipix's games, we couldn't have been more excited than to see elements of different Eipix's series all in one game.
This is also the first time in quite a while that Eipix offers some real challenge. The adventure in Dead Reckoning: Death Between the Lines is not as easy as we expected; the tasks are often more complex than what we are used to and backtracking certainly plays a big part in this game. In addition, we were also impressed by the puzzles in this game. While not all of the puzzles are tricky and innovative, the majority of them are and some are genuinely perplexing. We also would like to give a shout-out to the very special tablet you own in the game, which is surprisingly rich in information and features.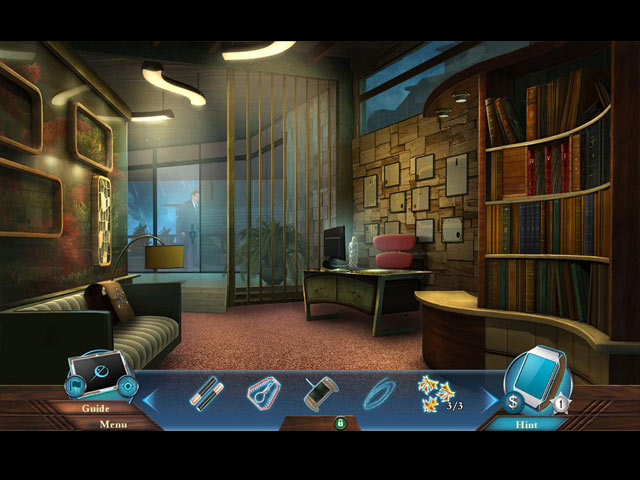 Dead Reckoning: Death Between the Lines sets in the modern era, so there is not much for the art team to play with regarding fancy visuals. Still, Eipix managed to pull off striking visuals through effective lighting and amazing scene designs. Likewise, the soundtracks and the voice-overs are professionally executed and leave little room for complaints.
We recommend the Collector's Edition version of the game because of the amazing bonus chapter. Nonetheless, it also comes packed with a bunch of features; a strategy guide, wallpapers, concept art, soundtracks, videos, replayable hidden objects, replayable puzzles, bubble shooter games, a souvenir room, achievements, collectibles and morphing objects.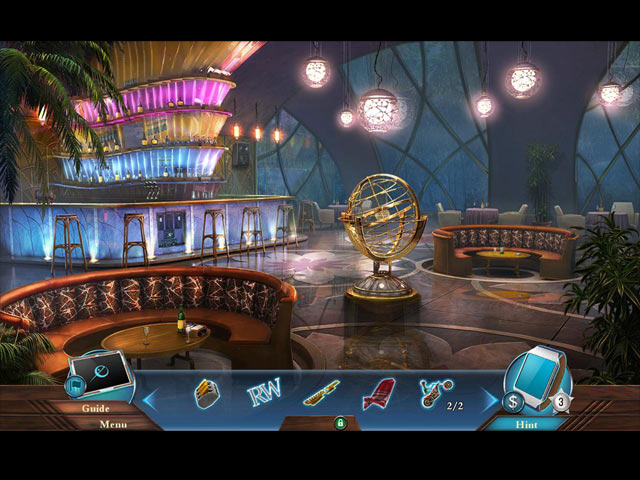 Happy Thanksgiving and get ready for another epic Mystery Case Files adventure! In this twentieth installment of the iconic Hidden Object series from Big Fish Games and Eipix Entertainment, you are tasked to investigate an urgent call from the infamous Manchester Asylum for the mentally insane. A mysterious patient from room 11 suddenly begins drawing a […]
Dreadful Tales: The Space Between was a revelation earlier this year and so, I had high expectations going into this new creepy Hidden Object sequel. In Dreadful Tales: The Fire Within, the legend has it that unnatural, ghostly things happened in the eerily quiet Coldfell Forest. Jill Weaver witnessed this firsthand when her family-bonding time […]
When an inmate at the Manchester Asylum draws a huge crown covering the walls of her cell, you're sent to learn what, if anything, it has to do with your past. But when the inmates escape, there's only one way for you to regain control — find the Black Crown before they do. You'll need […]