INFO
Item Reviewed
Chimeras: Mortal Medicine Collector's Edition
November 28, 2016
RELEASE DATE
November 11, 2016
FEATURES
Widescreen Support
Interactive Jump-Map
Voice Overs
3 Difficulties + Custom Mode
COLLECTORS EDITION
Exclusive Bonus Chapter
Integrated Strategy Guide
Wallpapers & Concept Art
Soundtracks & Screensavers
Achievement & Collectibles
Morphing Objects & Secret Room
Despite owning a bunch of HOPA franchises, Elephant Games always does quite a good job in distinguishing each one. For example, Surface is Sci-Fi focused, Grim Tales is a sophisticated paranormal drama, and Haunted Hotel is a straight-up horror. Chimeras, on the other hand, is confusing. The series is supposed to be about Chimeras, a fire-breathing monster in Greek's mythology, but this fourth installment seems to say otherwise.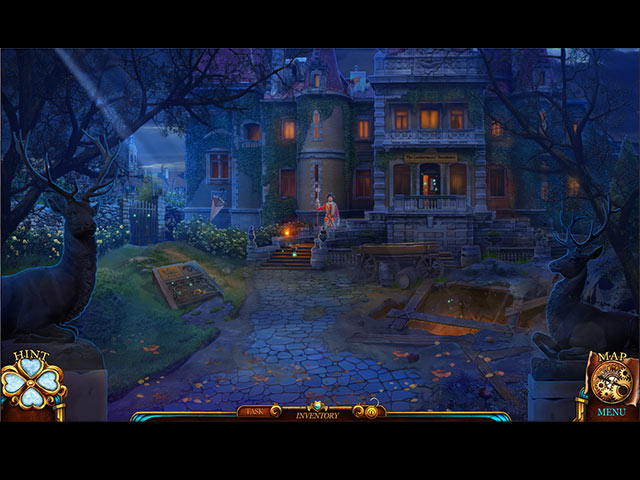 Chimeras: Mortal Medicine has you investigate the city of Ronas after a criminal tried to poison the children in the city. Despite having the Chimeras making its appearance a few times, the story here has nothing to do with the ancient mythology. Not only that, the recycled plot here is extremely tiring and dull. We didn't feel involved in the story right from the start, and we still don't.
There is no denying that Elephant Games did a praiseworthy job of putting all the pieces of the game together and create a cohesive experience. However, we just wish that the experience was a more creative one. The gameplay in Chimeras: Mortal Medicine is predictable and uninspiring. The mini-games are ridiculously easy and the hidden object scenes are mundane. There are also no innovative extra features to freshen up the game.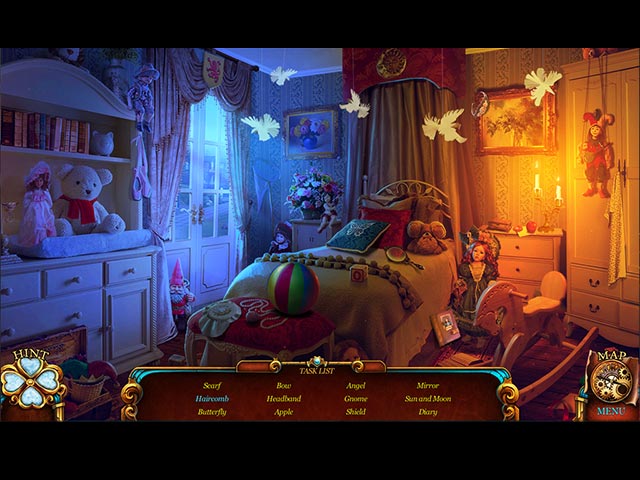 Anyhow, Chimeras: Mortal Medicine delivers (as always with Elephant Games) when it comes to sights and sounds. The visuals are stunning and the animations are Grade A, although there is an abundance of purple and blue hues. Music wise, the soundtracks play an important part in building up the suspense and creating a mysterious atmosphere.
We took around four hours to complete the main game of Chimeras: Mortal Medicine, and another 50 minutes for the bonus chapter – a standard HOPA length. Other features in the Collector's Edition are wallpapers, concept art, soundtracks, achievements, collectibles, a strategy guide, morphing objects, a secret room and screensavers.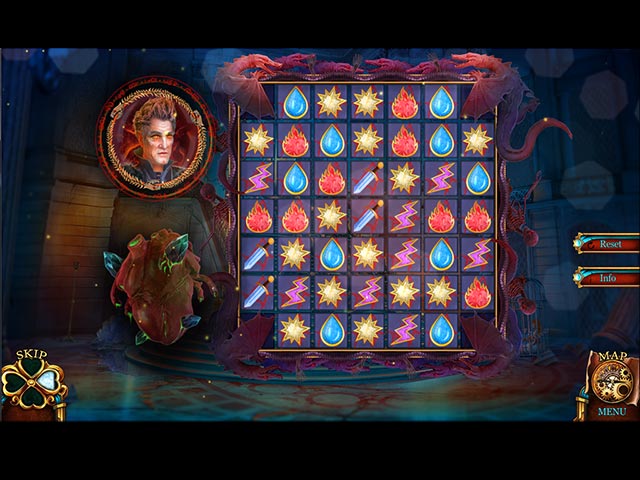 Christmas Stories- The Christmas Tree Forest will engage you in the unforgettable world of Haunted Hotel and put your skills to the test in thrilling hidden-object puzzles, fascinating locations, and uncovering the hotel's mystery that is robbing people of their years of life before it's too late. Will you be able to solve the puzzles […]
Solve challenging riddles, travel to odd locations, and uncover the secrets of the magical Halloween animals. Will you be able to solve Halloween Stories: The Neglected Dead's puzzles? You have a fantastic opportunity to learn about the surprises that the three world locations have in store for you. Neglected, a great puzzle adventure game from […]
In this detective adventure game from Elephant Games LLC, which was released on March 4, 2021, you can hunt for hidden things and solve puzzles and brain teasers.Your mission is to find unusual stuff in order to halt the murder. Can you solve the "Strange Investigations: Becoming" criminal case? Explore crime scenes, stop the perpetrator, […]