INFO
Item Reviewed
Amaranthine Voyage: Legacy of the Guardians Collector's Edition
November 3, 2016
RELEASE DATE
October 16, 2016
DEVELOPER
Eipix Entertainment
FEATURES
Widescreen Support
Interactive Jump-Map
Voice Overs
Hidden Objects Vs. Bubble-Shooter
3 Difficulties + Custom Mode
Medallion
COLLECTORS EDITION
Exclusive Bonus Chapter
Integrated Strategy Guide
Wallpapers & Concept Art
Soundtracks & Cutscenes
Achievements & Collectibles
Souvenir Room & Bubble-Shooter
Replayable HOs & Puzzles
Morphing Objects
Since Eve was just a child, her grandfather used to tell her wild fantasy stories about the other world, known as Arden. After her grandfather passed away, Eve discovered that Arden does really exist and that she has now inherited her grandfather's title of the Guardian. She must do everything in her power to protect the citizens of Arden from the Chalice, an artifact that was created to bring peace to Arden, but then suddenly turned itself against the people and begun its quest for destruction.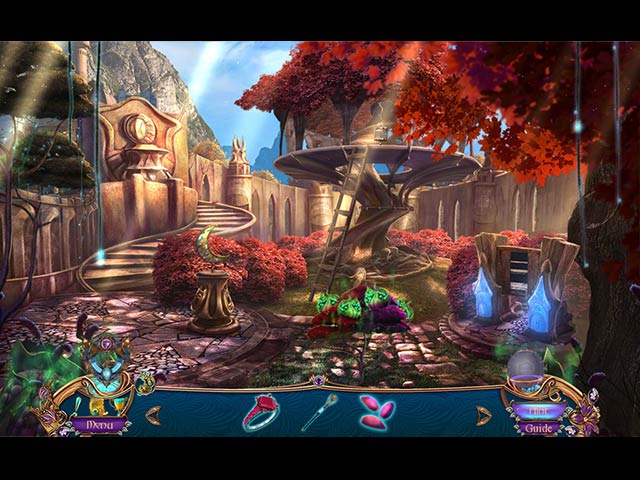 This latest chapter of the Amaranthine Voyage series looks and feels different from its predecessors – it is as if Eipix somehow decided to take the fantasy theme much more seriously this time around. Legacy of the Guardians involves a wide range of imaginative elements; from the characters to the landscapes and even time-traveling. Unfortunately, this compelling concept is ruined by a confusing storyline that is hard to follow. We appreciate Eipix's attempt to differentiate this game from other fantasy titles in the market, but such complicated storyline backfires.
Moving on to the production. The visuals in Amaranthine Voyage: Legacy of the Guardians are simply out of this world. The locations in this game are perhaps the best we have seen from Eipix so far. The level of detail in each scene is mind-blowing, and the soothing colors make the experience much more magical. Honestly, we would pay the CE price just to witness the graphics in this game alone.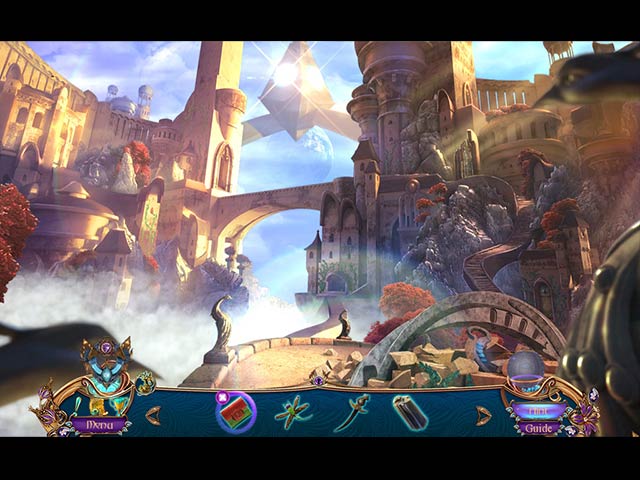 Amaranthine Voyage: Legacy of the Guardians will definitely feel familiar to most HOPA players. The gameplay is nothing special, but professionally executed. The variations of hidden object scenes are decent, and the Bubble Shooter mode is a neat addition. The mini-games are nothing to write home about either. Most of the time, they are well-integrated into the storyline and are of easy to medium difficulty.
The main game is four hours long, and the bonus chapter is roughly an hour. Amaranthine Voyage: Legacy of the Guardians Collector's Edition is packed with extra features; a strategy guide, wallpapers, soundtracks, videos, mini-games, hidden objects, bubble shooter games, achievements, morphing objects, collectibles, concept art and a Souvenir room.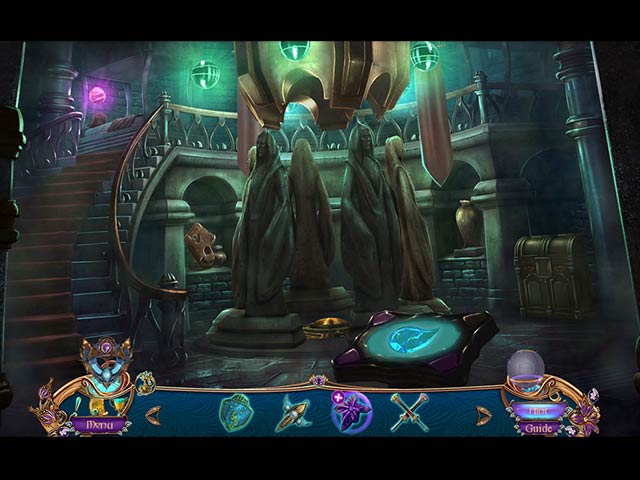 Happy Thanksgiving and get ready for another epic Mystery Case Files adventure! In this twentieth installment of the iconic Hidden Object series from Big Fish Games and Eipix Entertainment, you are tasked to investigate an urgent call from the infamous Manchester Asylum for the mentally insane. A mysterious patient from room 11 suddenly begins drawing a […]
Dreadful Tales: The Space Between was a revelation earlier this year and so, I had high expectations going into this new creepy Hidden Object sequel. In Dreadful Tales: The Fire Within, the legend has it that unnatural, ghostly things happened in the eerily quiet Coldfell Forest. Jill Weaver witnessed this firsthand when her family-bonding time […]
When an inmate at the Manchester Asylum draws a huge crown covering the walls of her cell, you're sent to learn what, if anything, it has to do with your past. But when the inmates escape, there's only one way for you to regain control — find the Black Crown before they do. You'll need […]