INFO
Item Reviewed
12 Labours of Hercules VI: Race for Olympus Collector's Edition
November 21, 2016
RELEASE DATE
November 2, 2016
DEVELOPER
ZoomOut Games
JetDogs Studios
FEATURES
Widescreen Support
Voice Overs
Relaxed, Casual & Expert Mode
Chain-Tasks Assignment
COLLECTORS EDITION
5 EXCLUSIVE Levels + 1 Superbonus Level
Wallpapers
Integrated Strategy Guide
Achievements
Collectibles
It is no secret that Big Fish Games love Hidden Object games. While we do appreciate the site trying to offer more Time Management Collector's Editions in the recent months, there is no need for them to appeal to the TM fans if these games are simply not good enough for the CE status. 12 Labours of Hercules VI: Race for Olympus is one example.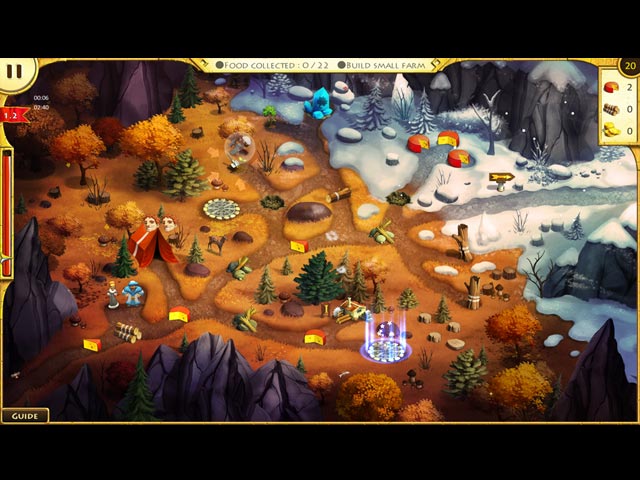 Firstly, 12 Labours of Hercules VI: Race for Olympus is definitely not a bad game, there is just nothing special about it. In this sixth installment, Zeus has disappeared and we need to guide Hercules and Megara through different brutal landscapes to locate the missing boss. The story does not really go anywhere in this game; it serves as a solid foundation for the sequel, but that's about it.
Gameplay wise, 12 Labours of Hercules VI: Race for Olympus is far from revolutionary. Long-time fans of the series and of the genre will find their way through the game pretty easily. Each level consists of mundane tasks ranging from picking up resources and building stations to unlocking chests and clearing paths – it is not that challenging to achieve three stars either. Nonetheless, the game is pretty rich in features. This includes three game modes (Relaxed, Casual, and Expert), some useful power-ups, collectibles, trophies, and achievements. The game's 50 well thought-out levels, 5 bonus levels and a superbonus level should also be able to keep you occupied for a decent amount of time.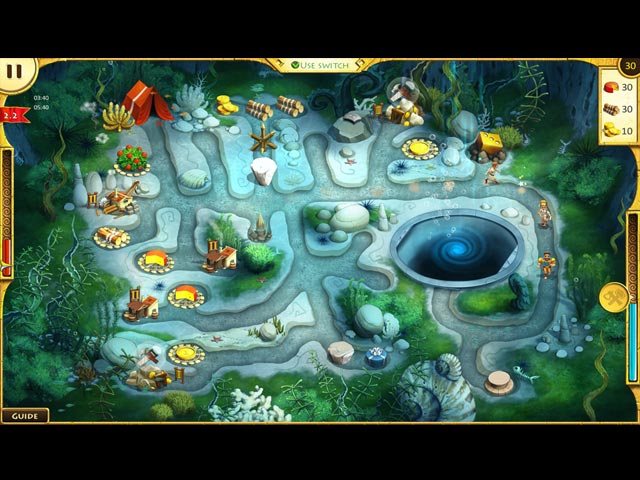 12 Labours of Hercules VI: Race for Olympus's production is satisfying for a Time Management game, although we did expect more. On one hand, the graphics are clean and the soundtracks are appropriately fun. On the other hand, the locations in this game could not have been more uninteresting. All the scenes look somewhat plain and the designs are downright dull – this game would have been much more entertaining if the concept is at least creative.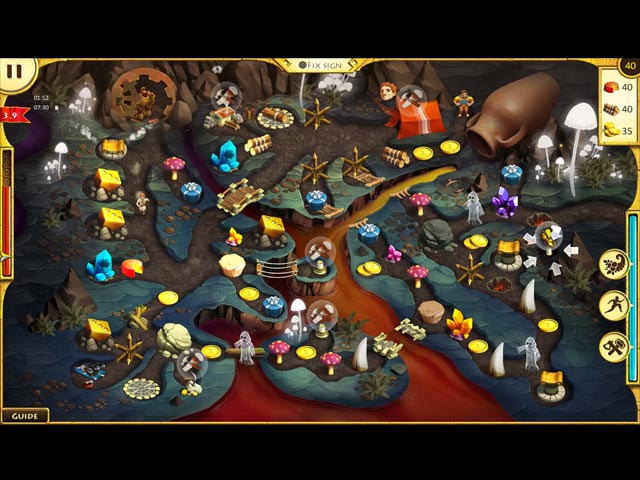 In this fifth installment of the fan-favorite Campgrounds series, Addie is in need of a vacation, but how could she leave her campgrounds lonely? She enlisted her trusted friend Tom to help lo over the campsites while she's away, but as a newbie, is Tom up to the task? all the previous games in […]
Whether it's fairy tale fantasy or medieval or Vikings or crime, the Time Management genre has gone through a wide range of themes – but very few have actually been set in a futuristic world. Faraway Planets takes you to the future when civilization is possible on another planet, when technology is so advanced and […]
General Flavius of Britons is up for a dangerous new journey! After ridding the land of Britons of the Filth in the first chapter, Flavius realized that he still needs to clear the source of the evil. Enter the Shadow Lands – the underworld for the dead souls of the Celts where the Filth has […]