INFO
Item Reviewed
Weather Lord: Royal Holidays Collector's Edition
October 28, 2016
RELEASE DATE
October 12, 2016
DEVELOPER
Alawar Games
Yustas Games Studios
FEATURES
Widescreen Support
Untimed Mode
Power-Ups & Artifacts
COLLECTORS EDITION
15 EXCLUSIVE Levels
Integrated Strategy Guide
Wallpapers & Concept Art
Soundtracks & Cutscenes
Achievements & Jigsaw
Fans of the Weather Lord series rejoice! This is the second Weather Lord game in the span of six months. We were never big fans of this Time Management series ourselves; we always thought the games were pretty decent, but nothing special. With Royal Holidays, Weather Lord is back with a lighter mood as your main goal is to help the Princess prepare a surprise birthday party for Victor.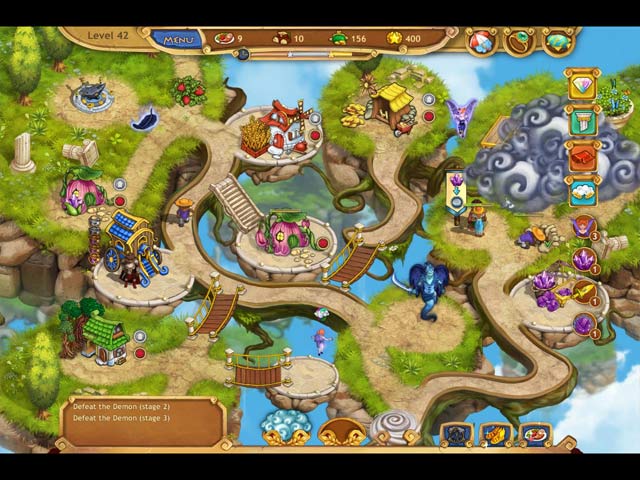 In Weather Lord fashion, you have the abilities to control the weather in addition to the standard resource-management mechanics. For example, you can use Sunlight to dry up puddles, Rain to water the crops or Wind to drive away storms. These are all nice additions to the otherwise relatively mundane gameplay, although they have been used before in the previous installments.
As mentioned, the gameplay in Royal Holidays is not something to write home about. Frequent players of the genre will be able to figure out their ways around the game fairly quickly. The major concern in Royal Holidays is that many of the levels are not well-designed. It is almost impossible to score the Gold medal in some of the levels, consulting the strategy guide doesn't help either. Sometimes we found ourselves stuck within a level with nothing else to do just because we made one tiny mistake in ordering our actions – this was especially frustrating since we needed to restart the level all over again.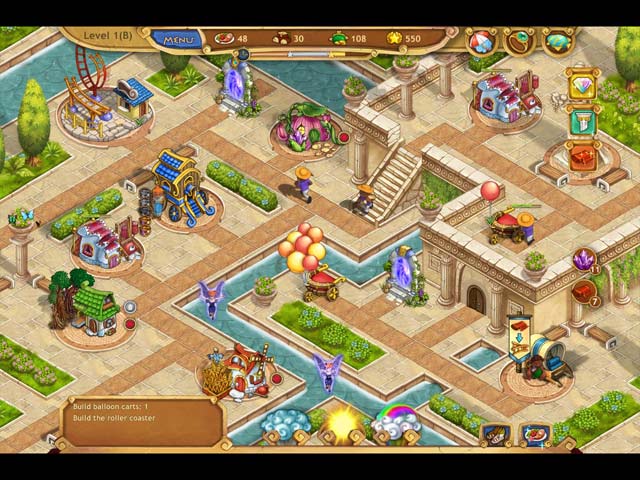 Still, it is obvious that the developers did try to spice up the game. They have added the feature to combine resources to create tools, these tools are then used to resolve whatever tasks needed. Further, the storyline is also much more interesting this time round; with a dramatic increase in humor and light-hearted dialogs. However, it is also obvious which Time Management franchise Royal Holidays is taking cues from, as both of these aspects mentioned were present in the more-popular Incredible Dracula.
One thing this sequel of Weather Lord has improved upon is the production. The scenes are amazingly drawn, vividly colored and decorated with fun fantasy elements. We also loved the overall carefree vibe of this installment, it helped to reduce all the stress from the overwhelming amount of frantic clicking required.
Weather Lord: Royal Holidays featured 42 main levels, in which you play as the game's hero and another 18 levels, in which you play as the game's villain – this is no doubt an interesting twist, The Collector's Edition comes with 15 bonus levels, a rather useless strategy guide, wallpapers, soundtracks, awards, collectibles, a jigsaw puzzle and movies.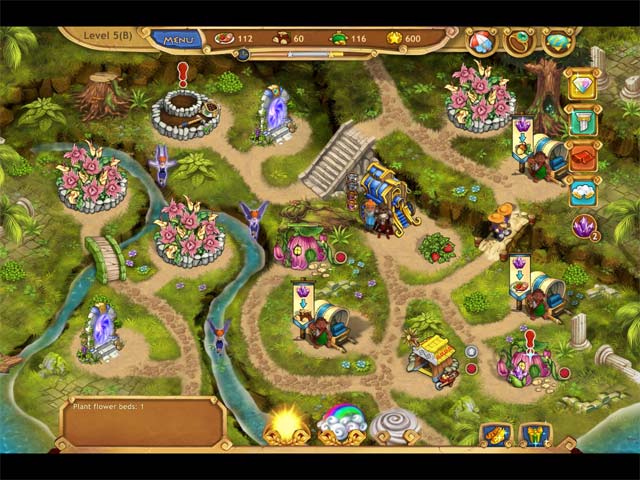 Over the years, the New Yankee series has gained quite a reputation among Time Management fans and built itself a loyal group of players. In this ninth installment, the series still has many tricks up its sleeves. When an evil spell bo plans to defeat the King and Queen and conquer Camelot, it is up […]
Claire always aspires to be a famous master chef, and her dream has a chance of becoming true this time. Join Claire on her cross-country adventure as she opens food trucks, serving icious dishes to the masses. Can you help her survive the chaos of running restaurants in Claire's Cruisin' Cafe? Is 2020 the resurgence […]
Join Ashley and Scott as they co their way across cuisines with the dream of launching their own successful eatery. GameOn Production presents a brand-new Time Management game sets in the world of food and icacy! Baking Bustle joins GameOn Production's growing portfolio of Time Management games, which consists of quality hits like Rescue Team […]