INFO
Item Reviewed
Sable Maze: Sinister Knowledge Collector's Edition
October 10, 2016
RELEASE DATE
September 9, 2016
DEVELOPER
Daily Magic Productions
FEATURES
Widescreen Support
Interactive Jump-Map
Voice Overs
Hidden Objects Vs. Match 3
3 Difficulties + Custom Mode
Diary
COLLECTORS EDITION
Exclusive Bonus Chapter
Integrated Strategy Guide
Wallpapers & Concept Art
Soundtracks & Screensavers
Achievements & Collectibles
Developer's Diary & Morphing Objects
Tomb-Maze Puzzles
In the 1930s, Lars McCordan built a secret library to keep all of the fine literature he has collected over the years. These literature are rumored to contain dangerous secrets that could endanger people's lives when fall into the wrong hands. Now that the estate's new owner has asked for your help in finding and unlocking this secret library, can survive all the booby traps and unravel the worlds of books?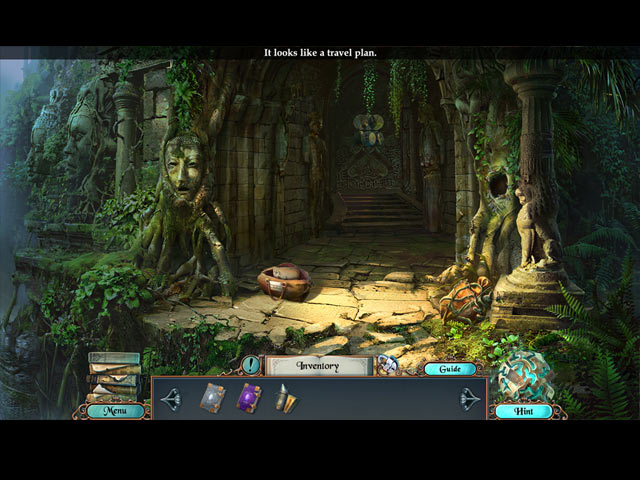 The Sable Maze franchise has always struggled to find its identity – whether it's trying to be a horror franchise, a dark fantasy franchise or just a traditional fantasy franchise, we are not quite sure. With Sinister Knowledge, we figured that we could care less which theme the game is trying to take and it would be best to just review the game based on its standalone quality.
Sable Maze: Sinister Knowledge has a great premise – a game for book lovers, how exciting does that sound? Unfortunately, the game ends up being just another HOPA game with a recycled storyline. Instead of tackling the "book" theme seriously, the game has you explore four portals; fantasy, mystery, horror and adventure. Not only does the plot feels disjointed, it almost feels pointless.
Regardless, Sable Maze: Sinister Knowledge did many things right. Firstly, the art team did a terrific job with the visuals in this sequel. The scenes are beautifully painted with lush colors and amazingly drawn with gorgeous details – we couldn't have asked for more. Besides, the audio department also excelled at composing ear-pleasing tunes that fit perfectly with the game.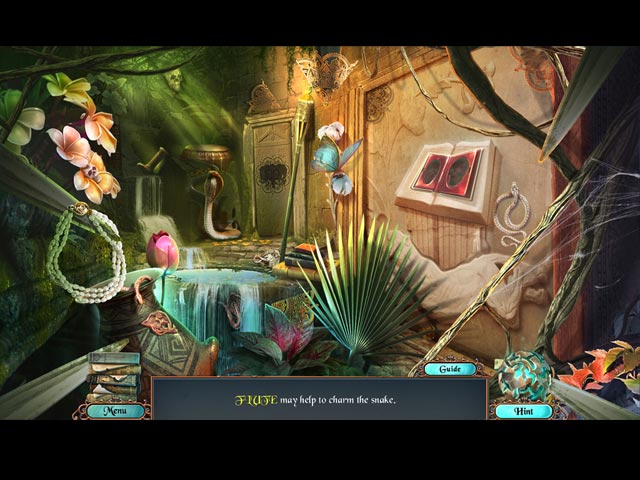 Gameplay wise, Sable Maze: Sinister Knowledge does not disappoint. Sure, the gameplay is neither groundbreaking nor particularly exhilarating, but it is not downright predictable either. Hardcore HOPA fans will find the difficulty of this game to be right up your alley; not too simple and not too complex. We also enjoyed the balance between the mini-games and the hidden object scenes in Sinister Knowledge. While both aspects are, again, not revolutionary – they are well-crafted and entertaining enough to propel us through the game.
Sable Maze: Sinister Knowledge took us the full four hours to complete, and the solid Bonus Chapter took us another 50 minutes. The Collector's Edition comes with some neat extras as well; a strategy guide, wallpapers, concept art, developer diary, morphing objects, screensavers, soundtracks, collectibles, achievements and Tome-Maze puzzles.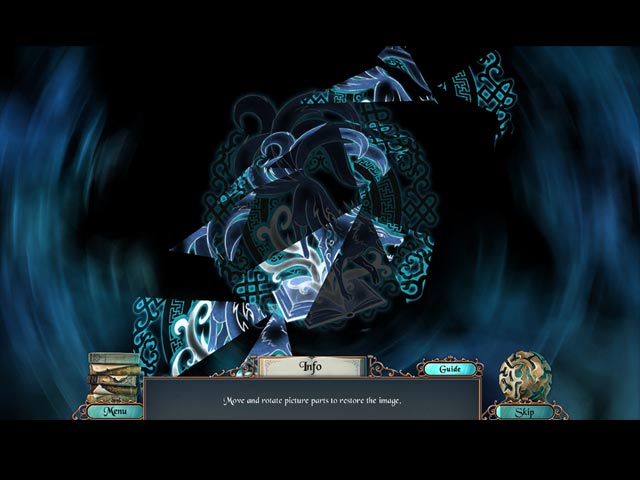 Santa was on his way to a tropical island to iver Christmas gifts when a violent storm knocked him out of the sky. As a demigod with fire magic, you are the only one who can locate Santa and rescue him. However, things might not be as easy as expected when you have to face […]
Following last year's Yuletide Legends: The Brothers Clause, Daily Magic Productions brings back the holiday series with a new installment. Can you the Christmas island and save Santa from the evil force? Screenshots taken by Jan Thomas
Dana and Rick explored an abandoned house on Maple Street when they were just little kids, and their lives were forever changed. Flash forward to today, Dana suddenly collapsed one day after work and in her coma, signaled to you to go back to take care of some unfinished business at that old house. Can […]