INFO
Item Reviewed
PuppetShow: Her Cruel Collection Collector's Edition
October 7, 2016
RELEASE DATE
September 16, 2016
DEVELOPER
ERS Game Studios
FEATURES
Widescreen Support
Interactive Jump-Map
Voice Overs
3 Difficulties + Custom Mode
Mechanical Cat Helper
COLLECTORS EDITION
Exclusive Bonus Chapter
Integrated Strategy Guide
Wallpapers & Screensavers
Concept Art
Soundtracks & Cutscenes
Achievement & Collectibles
Replayable HOs & Puzzles
Marjory called for your help when her fiancé has been kidnapped by hooded figures in plague masks. As you dive deeper into the case, you discover something far more sinister lies behind. PuppetShow has now come to the ninth installment, with little progress.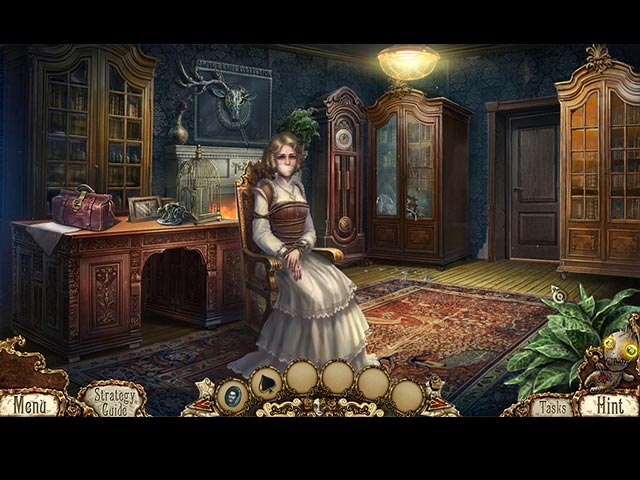 First off, there is simply nothing innovative about the storyline in PuppetShow: Her Cruel Collection. At the end of the day, it's just another game about kidnapping, with the puppets feeling more like gimmicks rather than essential parts of the game. What's worse is that the story here barely makes sense – there are too many illogical events happening in the game that we were just not convinced.
Despite this being the ninth game in this long-running series, PuppetShow: Her Cruel Collection plays just like its predecessors. The adventure part is extremely predictable with all the mundane tasks, the puzzles are very familiar with little twists and the hidden object scenes are quite entertaining, yet nothing especially memorable. There is one feature in Her Cruel Collection that we enjoyed, the Mechanical Cat helper. It is not revolutionary, but fresh enough to hold our attention.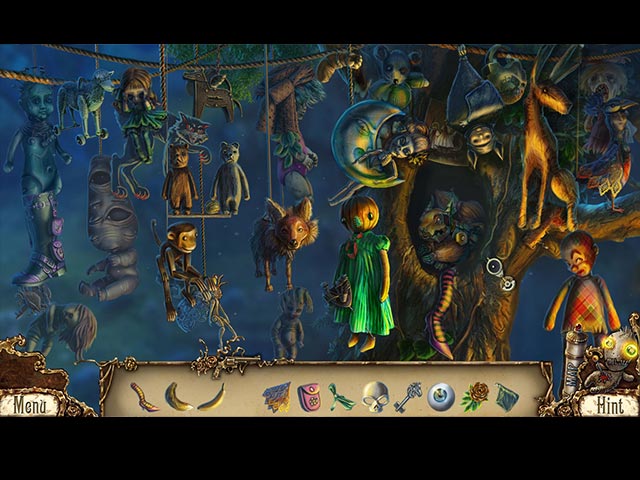 The best aspect of PuppetShow: Her Cruel Collection is certainly its production. We are glad that this installment of PuppetShow loses all the "fuzzy" elements that usually present in games from this developer. To our delight, the graphics are sharp and incredibly well drawn and painted. Besides, the animations and the cutscenes are also top-tier.
We didn't find the four hours of PuppetShow: Her Cruel Collection boring at all, since the game is nothing but professionally executed. However, we didn't find the game "special" either. If you decide to go with the Collector's Edition, which might not be the worthy choice in our opinion, you will also get to play the fairly solid 1-hour bonus chapter. Other extras include wallpapers, screensavers, soundtracks, videos, concept art, replayable hidden objects, achievements and collectibles.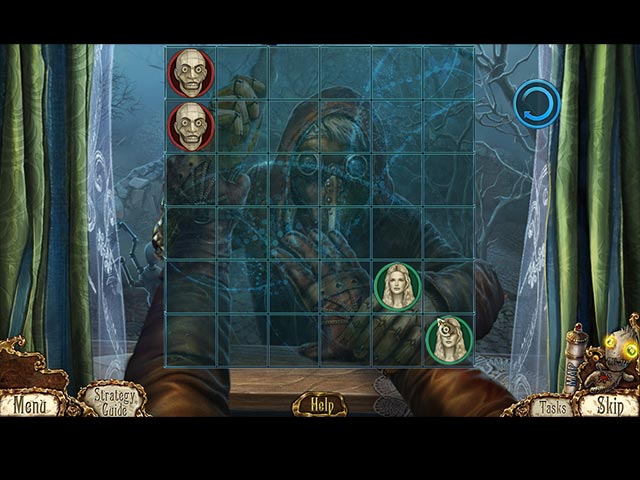 Br the InvestiGator will likely satisfy your needs for the foreseeable future if you're loing for a point-and-click adventure game with competent visuals, anthropomorphic animals, a respectable beat-'em-up minigame, and a respectable number of alternate paths that lead to various interactions with characters as you progress. In this hybrid of an Adventure game and a […]
A well-written drama with excellent acting, Telling Lies captures the essence of contemporary living. The characters go about their daily lives, which are centered on technology and social media. They use sites for video messaging to communicate. And practically every element of their lives is intertwined despite the distance between them. A series of one-sided […]
A classic whodunit, Tangle Tower has a vintage and contemporary feel to it. With clearly unrealistic puzzles, clever commentary, and a lot of click ticking, hunting for clues, and speaking to witnesses, it pays homage to classic point-and-click games. However, the game doesn't come across as a carbon ; rather, every design decision you come […]