INFO
Item Reviewed
Mystery Tales: Eye of the Fire Collector's Edition
October 21, 2016
RELEASE DATE
September 30, 2016
FEATURES
Widescreen Support
Interactive Jump-Map
Voice Overs
3 Difficulties + Custom Mode
Hidden Objects Vs. Match-3
Diary
Vision Glasses
COLLECTORS EDITION
Exclusive Bonus Chapter
Integrated Strategy Guide
Wallpapers & Concept Art
Soundtracks
Achievement & Collectibles
Morphing Objects
Witch Book
You have been called to Menzbruck by your latest client Katharina, who also happens to be the first witch born in 500 years. Katharina accidentally awakened Madlena, an ancient evil witch who determines to brainwash Katharina into a vicious witch just like her. You need to help Katharina and destroy Madlena before they join forces to wipe out the town!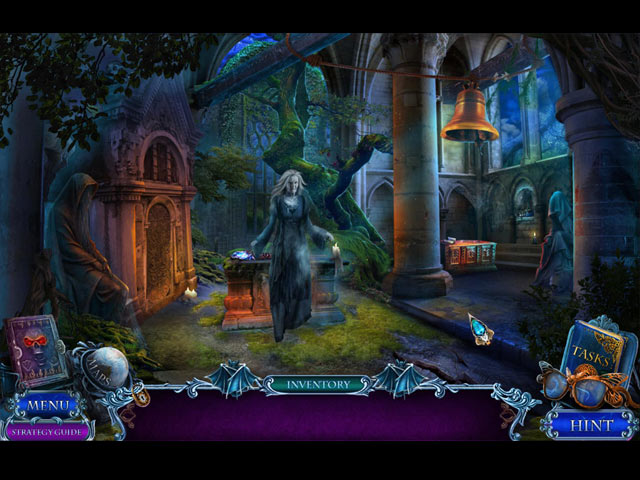 We were never big fans of the Mystery Tales series, we didn't feel like any of the games is special and deserves such praises. Regardless, we were impressed by the storyline of Eye of the Fire. While it is certainly not the most original idea, it still manages to bring enough excitement to keep us moving forward. The constant face-off with the main villain also helps make the game more intriguing.
Despite the solid storyline, other aspects of the game are quite sub-par. There is nothing seriously wrong with the production, but it could have been much better. The artwork is amazing, but the fuzzy graphics and the odd combination of colors are certainly turn-offs. Additionally, we didn't find the soundtracks to be very memorable either, mundane at best.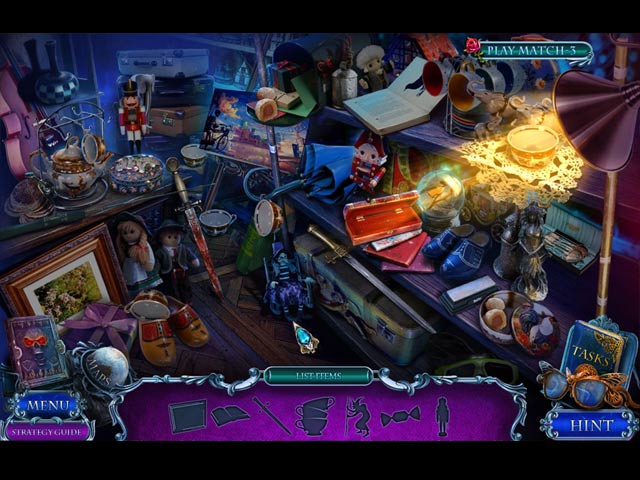 Mystery Tales: Eye of the Fire is a very well-crafted game, just not an especially exciting one. Everything in Eye of the Fire has been done before a thousand times; from the predictable gameplay to the annoying, gimmicky glasses that allows you to see the past. We do appreciate the option to switch between Easy and Hard modes in most of the puzzles. However, there is no denying that the puzzles are extremely formulaic.
It took us around 3 and a half hours to complete Mystery Tales: Eye of the Fire. The bonus chapter opened a new set of locations for us to explore and took us another 50 minutes. The Collector's Edition of the game comes with wallpapers, concept art, soundtracks, achievements, a strategy guide, collectibles, morphing objects, replayable hidden objects and a witch book.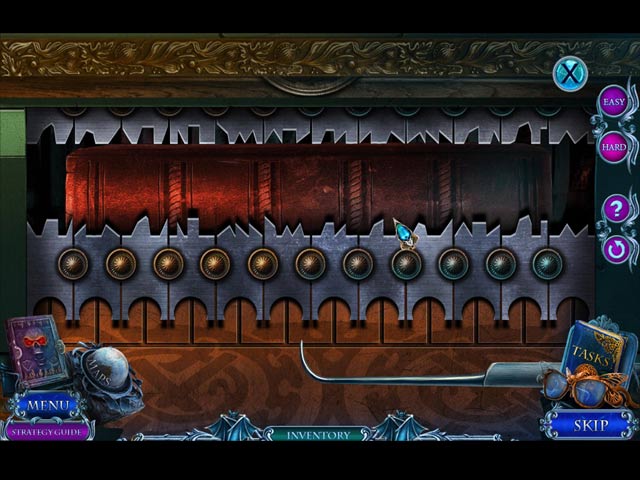 Enchanted Kingdom has beautiful wallpapers, soothing music, attractive concept art, and engaging movies abound in this mystery quest game, so rush to play to fully immerse yourself in the wonderful environment. Do you have any idea how to restore the Kingdom's magical power? You must solve riddles, mental teasers, and mini-games in the exciting adventure […]
Throughout this object-finding game, you'll get a sense of total immersion. Because every area of this game's universe is loaded with hidden objects, you can play as a true explorer.Domini Games has published "The Game," a brand new terrific game in the "Labyrinths of World" series, which was released on September 9, 2021. Simon and […]
Explore your favorite free hidden object games, logic puzzles, and brain teasers, again and again, loing for the items you need to get achievements. Are you up to the task? In these amusing locating object games, your goal is to seek out and uncover concealed objects to solve the case.Domini Games published another excellent game […]