INFO
Item Reviewed
Mystery Tales: Eye of the Fire Collector's Edition
October 21, 2016
RELEASE DATE
September 30, 2016
FEATURES
Widescreen Support
Interactive Jump-Map
Voice Overs
3 Difficulties + Custom Mode
Hidden Objects Vs. Match-3
Diary
Vision Glasses
COLLECTORS EDITION
Exclusive Bonus Chapter
Integrated Strategy Guide
Wallpapers & Concept Art
Soundtracks
Achievement & Collectibles
Morphing Objects
Witch Book
You have been called to Menzbruck by your latest client Katharina, who also happens to be the first witch born in 500 years. Katharina accidentally awakened Madlena, an ancient evil witch who determines to brainwash Katharina into a vicious witch just like her. You need to help Katharina and destroy Madlena before they join forces to wipe out the town!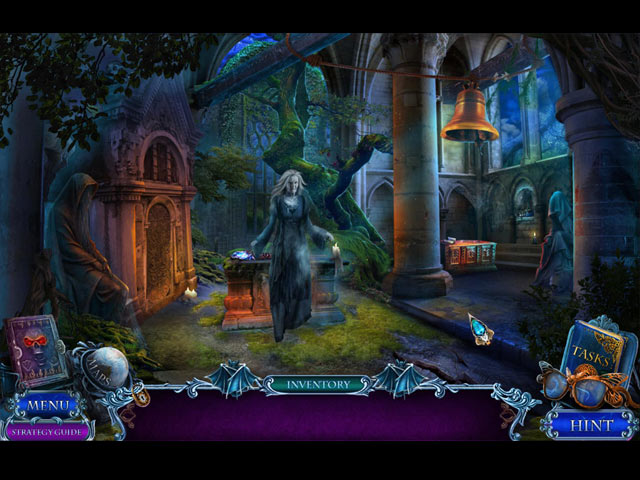 We were never big fans of the Mystery Tales series, we didn't feel like any of the games is special and deserves such praises. Regardless, we were impressed by the storyline of Eye of the Fire. While it is certainly not the most original idea, it still manages to bring enough excitement to keep us moving forward. The constant face-off with the main villain also helps make the game more intriguing.
Despite the solid storyline, other aspects of the game are quite sub-par. There is nothing seriously wrong with the production, but it could have been much better. The artwork is amazing, but the fuzzy graphics and the odd combination of colors are certainly turn-offs. Additionally, we didn't find the soundtracks to be very memorable either, mundane at best.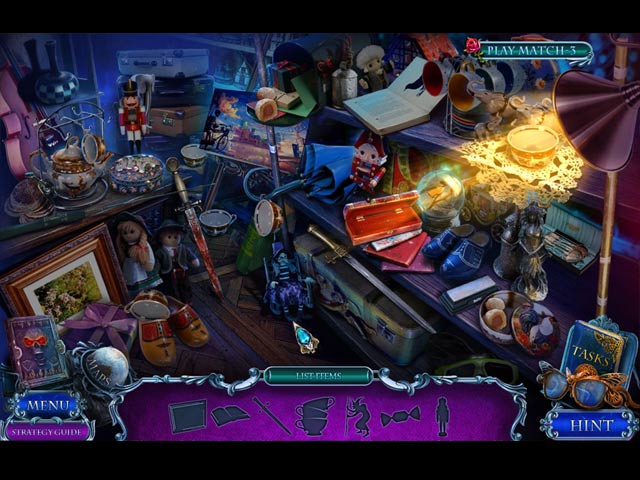 Mystery Tales: Eye of the Fire is a very well-crafted game, just not an especially exciting one. Everything in Eye of the Fire has been done before a thousand times; from the predictable gameplay to the annoying, gimmicky glasses that allows you to see the past. We do appreciate the option to switch between Easy and Hard modes in most of the puzzles. However, there is no denying that the puzzles are extremely formulaic.
It took us around 3 and a half hours to complete Mystery Tales: Eye of the Fire. The bonus chapter opened a new set of locations for us to explore and took us another 50 minutes. The Collector's Edition of the game comes with wallpapers, concept art, soundtracks, achievements, a strategy guide, collectibles, morphing objects, replayable hidden objects and a witch book.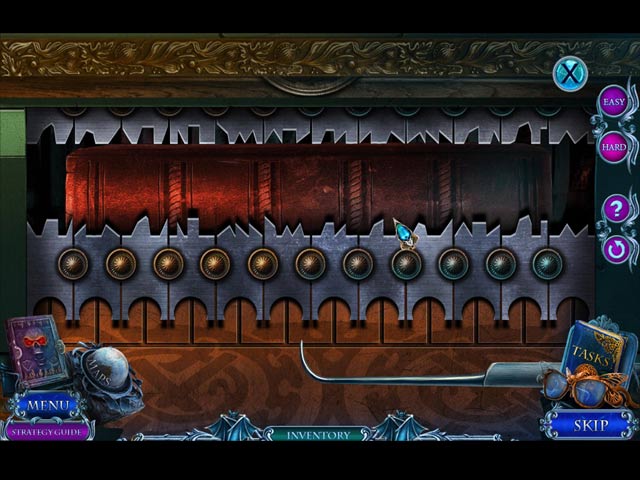 A Halloween family reunion at a festive fairground sounded like a fun night out to you, until you arrived to find something sinister lurking in the background! Halloween Chronicles: Cursed Family is an upcoming hidden object adventure sequel to the best-selling Halloween Chronicles: Monsters Among Us and Halloween Chronicles: Evil Behind a Mask. Screenshots by […]
Transylvania awaits you in this new Dark Romance game! Join Gabriel Dracula and his fiancé in the Carpathian Mountains as Gabriel's vampire blood slowly unravels. Stop the evil vampire Tamash from unleashing his power over Gabriel and turn the handsome young man into a corrupted vampire in Dark Romance: Vampire Origins. This marks the second […]
Domini Games proudly presents a new fairy tale adventure in Fairy Godmother Stories: Little Red Riding Hood. When the Little Red Riding Hood went missing, her grandmother reached out to the Fairy Godmother detective for help. Begin your Fairy Godmother Stories adventure with Cinderella and Dark Deal! Screenshots by Jan Thomas.