INFO
Item Reviewed
Dark Parables: The Thief and the Tinderbox Collector's Edition
October 14, 2016
RELEASE DATE
September 23, 2016
DEVELOPER
Blue Tea Games
Eipix Entertainment
FEATURES
Widescreen Support
Interactive Jump-Map
Voice Overs
3 Difficulties + Custom Mode
COLLECTORS EDITION
Exclusive Bonus Chapter
Integrated Strategy Guide
Wallpapers & Concept Art
Soundtracks & Cutscenes
Achievement & Collectibles
Replayable HOs & Puzzles
Morphing Parables
Dark Parables is one of the most iconic franchises in the history of HOPA – with its twelfth game, the series takes us to the Mountain Kingdom, on the eve of Gerda and Gwyn's wedding! Things started to go south when someone tried to stop the wedding – is all this fuss related to the legend of the Tinderbox, and can Gerda and Gwyn live happily ever after?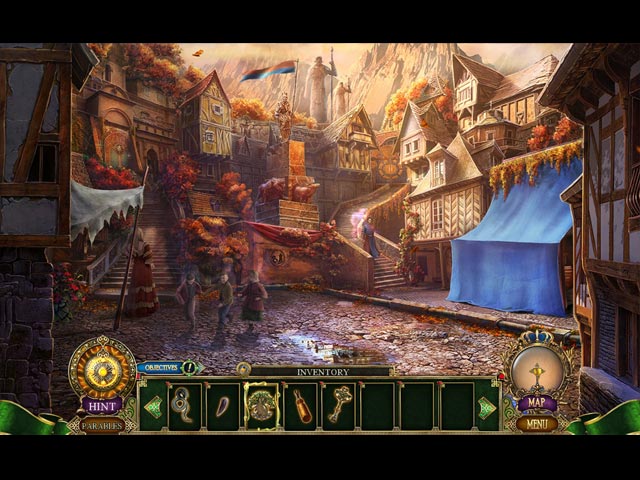 For a while now, the Dark Parables stopped twisting well-known fairytales and started telling its own brand-new tales. We feel as if this decision rips away the core identity of this long-running series and now Dark Parables has just been reduced to just another family-friendly fantasy series. Regardless, Eipix and Blue Tea did a great job with the storyline in The Thief and the Tinderbox. It is definitely not unique, but it has a backstory that is interesting enough to captivate us.
Visually, Dark Parables: The Thief and the Tinderbox delivers as expected. The graphics are incredibly detailed with vivid colors, the true Dark Parables signature art style. Additionally, the background music and the sound effects also fall in line with those in the previous games of the series. One complaint though, the cardboard cutout characters look somewhat awkward when they animate – it's 2016, things like this shouldn't have been an issue.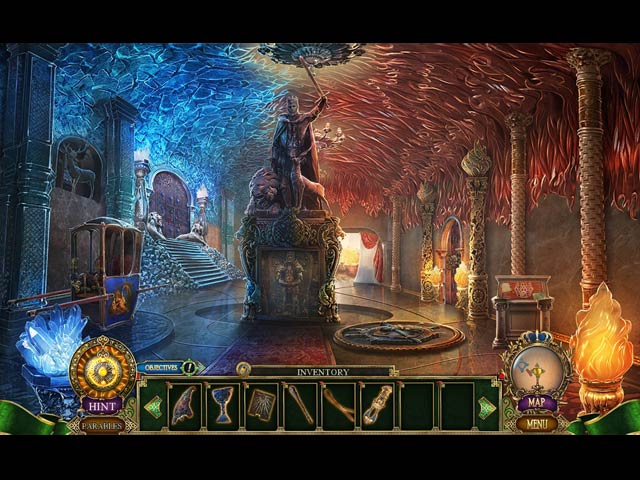 The gameplay is familiar – going back and forth, picking up emblems and amulets and completing tasks to progress the adventure. There is nothing particularly exciting about The Thief and the Tinderbox, but there is no major concern either. The game still includes the gorgeously-crafted FROG's scenes which are the hearts of the Dark Parables series. As for the puzzles, there is a mix of simpler, easier ones and more complicated, more innovative ones.
The four hours of Dark Parables: The Thief and the Tinderbox passed by quickly since we were totally absorbed by the sights and sounds. The Collector's Edition gives a solid extra hour of gameplay, a strategy guide, wallpapers, concept art, soundtracks, replayable puzzles, replayable FROGS, collectibles, achievements and morphing parables.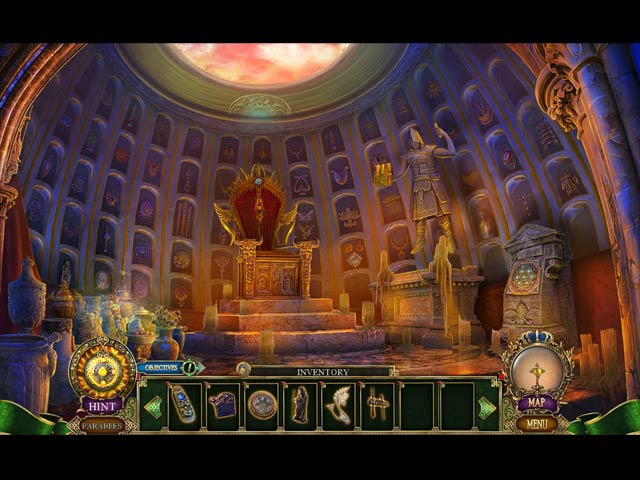 Two young art apprentices, Benno and Siegfried were searching for the forgotten Princess with a Duckling painting when they witnessed the princess stepped out of this cursed painting with their own eyes. With Siegfried missing, Benno reached out to you for your expertise and help. Discover the legendary tale of the Stained Princess of Cisneros […]
The chart-topping series Dark Parables continues with a new chapter in Portrait of the Stained Princess. Two art apprentices stumbled upon the painting "Princess with a Duckling" in an old abandoned castle. This painting is apparently haunted as a sighting of the princess herself is reported and one of the two young men that discovered […]
In Dark Parables: The Match Girl's Lost Paradise, the renewed detective is now off to a small island off the cost of Denmark to investigate a series off unexplainable fires. Are these incidents the work of the infamous Match Girl or are there secrets to be discovered? Blue Tea Games teamed up with Eipix Entertainment once […]