INFO
Item Reviewed
Danse Macabre: Ominous Obsession Collector's Edition
October 1, 2016
RELEASE DATE
September 11, 2016
DEVELOPER
Eipix Entertainment
FEATURES
Widescreen Support
Interactive Jump-Map
Voice Overs
Hidden Objects Vs. Match 3
3 Difficulties + Custom Mode
COLLECTORS EDITION
Exclusive Bonus Chapter
Integrated Strategy Guide
Wallpapers & Concept Art
Soundtracks & Cutscenes
Morphing Objects
Achievements & Collectibles
Replayable HOs & Puzzles
Souvenir Room & Match 3
While we do love playing games from Eipix, we honestly think two games a month is just a tad too many. Lately, games from this developer started to feel the same – a recycled plot, some new locations, but very little innovation. This sixth Danse Macabre game challenges you with a new case; your best friend was promised a role in an upcoming movie by a renowned producer, but she was kidnapped right before your own eyes – can you save her before it's too late?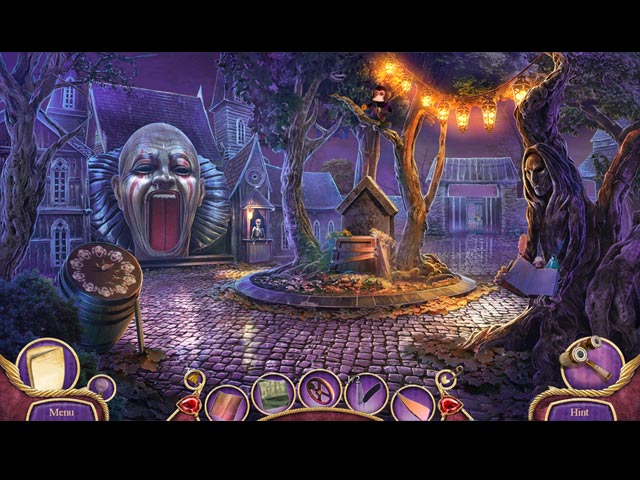 One thing that Danse Macabre: Ominous Obsession did right is the storyline and the delivery. On one hand, the plot is based on just another kidnapping case, the type of plot we have seen a hundred times before. On the other hand, the story develops in such a suspenseful and intriguing way that always keep us on the edge of our seats.
Unsurprisingly, Danse Macabre: Ominous Obsession is also visually stunning – up to the high Eipix's standards. The scenes are sophisticatedly drawn and colored, although they rely a little too heavily on the blue and purple hues. In addition, the soundtracks are suitably epic and the voice-overs fit the characters perfectly.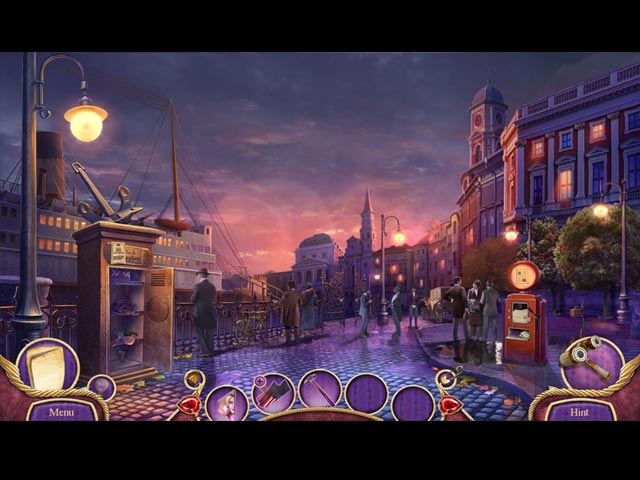 So where exactly did Danse Macabre: Ominous Obsession go wrong? The reason that we only gave a 3.5/5 rating to this sequel is more a matter of not doing enough rather than a matter of doing wrong. Ominous Obsession doesn't do anything fundamentally wrong, but it certainly has the potential to accomplish much more. Everything about this game is just so mundane; from the predictable adventure to the ho-hum puzzles.
As for the length of the game, Danse Macabre: Ominous Obsession took us around four hours to complete – a pretty standard length for a HOPA. The Collector's Edition also includes a one-hour Bonus Chapter, a strategy guide, wallpapers, soundtracks, concept art, videos, replayable puzzles, replayable hidden objects, a souvenir room, match-3 games, morphing objects, achievements and collectibles.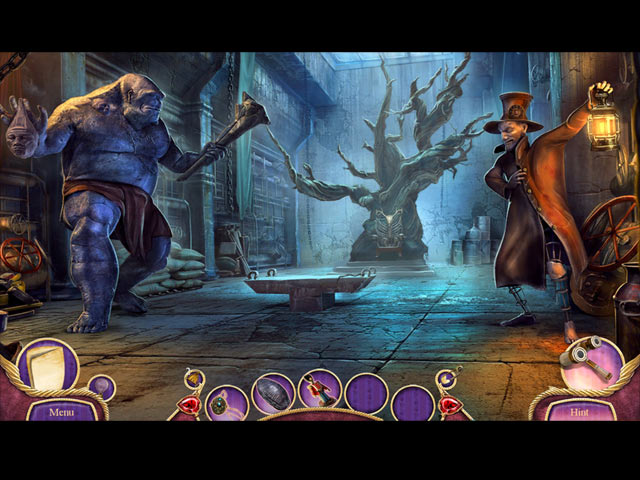 Happy Thanksgiving and get ready for another epic Mystery Case Files adventure! In this twentieth installment of the iconic Hidden Object series from Big Fish Games and Eipix Entertainment, you are tasked to investigate an urgent call from the infamous Manchester Asylum for the mentally insane. A mysterious patient from room 11 suddenly begins drawing a […]
Dreadful Tales: The Space Between was a revelation earlier this year and so, I had high expectations going into this new creepy Hidden Object sequel. In Dreadful Tales: The Fire Within, the legend has it that unnatural, ghostly things happened in the eerily quiet Coldfell Forest. Jill Weaver witnessed this firsthand when her family-bonding time […]
When an inmate at the Manchester Asylum draws a huge crown covering the walls of her cell, you're sent to learn what, if anything, it has to do with your past. But when the inmates escape, there's only one way for you to regain control — find the Black Crown before they do. You'll need […]