INFO
Item Reviewed
Shadowplay: Darkness Incarnate Collector's Edition
September 7, 2016
RELEASE DATE
August 21, 2016
FEATURES
Widescreen Support
Interactive Jump-Map
Voice Overs
3 Difficulties + Custom Mode
Diary
Mystical Lantern
COLLECTORS EDITION
Exclusive Bonus Chapter
Integrated Strategy Guide
Wallpapers & Concept Art
Soundtracks
Achievement & Collectibles
Replayable HOs & Puzzles
Shadow Puppet Theatre
Labyrinth
Awards
Editor's Choice
Best of 2016
Every single time we think the HOPA scene starts to get repetitive, Mad Head Games comes along and exceed our expectations. Shadowplay: Darkness Incarnate is the latest series in the developer's long line of high-profile casual adventures. In this game, you enter the Iron Gate Asylum as a prisoner to prove your sister's innocence. Your investigation quickly takes a dark turn when you discover that your sister has been possessed by an inhuman force, far more evil that you could have imagined.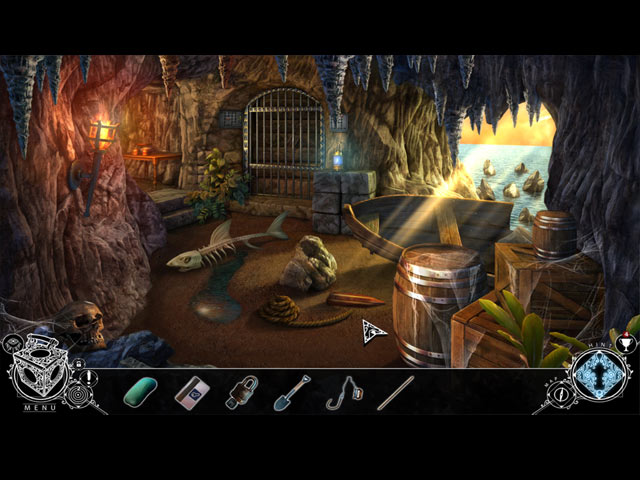 As with all games from Mad Head, Shadowplay blasts off with a terrific opening sequence that immediately captivates us. There are no other games quite like Shadowplay – it is dark, twisted and incredibly engaging. While the game might not be as creepy as the fantastic Maze: Subject 360, it is still unapologetic moody all the same. However, we do think that the second half of the game is slightly weaker than the first half both in terms of the plot and the gameplay.
Another thing that Mad Head Games always excels at is the production. Shadowplay: Darkness Incarnate features breathtaking animations and amazing visuals; all the scenes are sharply rendered and look nothing short of stunning. Further, the menu and the inventory bar are smartly and cleanly designed so that they fit perfectly with the environment and do not distract players from the game. We were also impressed by the quality of the soundtracks in Shadowplay, they effectively build up the suspense of the game.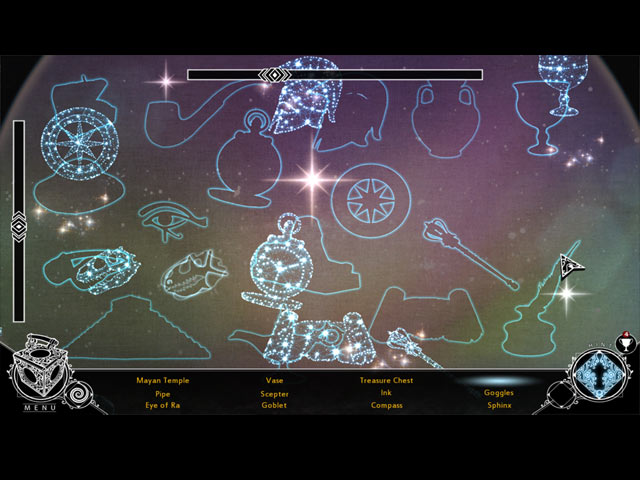 At its core, Shadowplay: Darkness Incarnate is a typical HOPA through and through – that is, there is no major innovation offered in the game. But Shadowplay thrives when most games don't because it delivers and develops the plot in such an interactive and creative fashion through fun tasks and cool features. All the hidden object scenes and puzzles might not be particularly special, yet they can be quite challenging, extremely entertaining and most importantly, they are strongly relevant to whatever event is currently going on in the game. Moreover, the game comes equipped with a Mystical Lantern, which is one of those rare gimmicks that don't actually feel out of place.
We had an awesome time playing Shadowplay: Darkness Incarnate. That being said, Shadowplay is relatively short length-wise – the game lasted only 3.5 hours, plus another 45 minutes for the bonus chapter. As if to make up for that, the Collector's Edition presents a handful of great extras; a strategy guide, concept art, wallpapers, soundtracks, achievements, collectibles, replayable hidden objects, replayable puzzles, a Shadow Puppet Theater and a Labyrinth.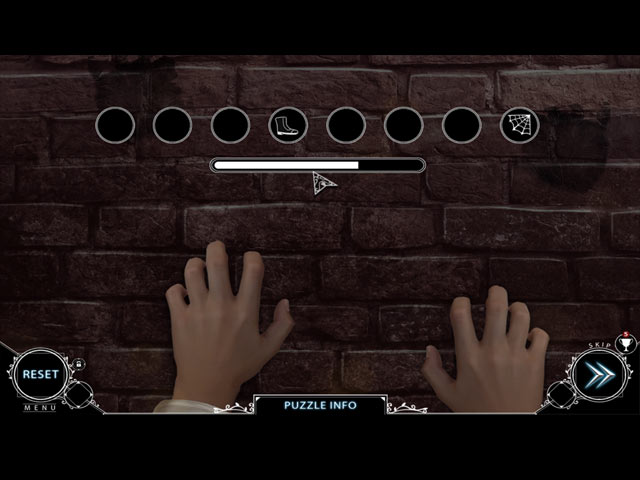 Mystery Case Files is undoubtedly the most iconic HOPA series ever released. Ever since Big Fish Games Studios gave away the series to other genre-leading developers, opinions from fans of the series have been divided. Some are enjoying the new approach, while some would rather see the series sticking to its roots. Comparisons to the […]
Beyond: Light Advent was downright amazing; in fact, it was one of the very few HOPA games that we played several times. Our expectations were indeed high when we started Star Descendant, the sequel to one of last year's greatest casual adventures. In this new Sci-Fi adventure, Thomas received a strange birthday present that takes him on […]
There are many reasons why Mad Head Games is one of the leading developers in the HOPA field, one reason is that the developer is never afraid to step outside the box. Dawn of Hope: Sky Adventure brings us into a post-apocalyptic world, where humans and elves live alongside each other in harmony. Now comes the […]