INFO
Item Reviewed
Myths of the World: Island of Forgotten Evil Collector's Edition
September 5, 2016
RELEASE DATE
August 19, 2016
DEVELOPER
Eipix Entertainment
FEATURES
Widescreen Support
Interactive Jump-Map
Voice Overs
3 Difficulties + Custom Mode
Hidden Objects Vs. Match 3
COLLECTORS EDITION
Exclusive Bonus Chapter
Integrated Strategy Guide
Wallpapers & Concept Art
Soundtracks & Cutscenes
Achievement & Collectibles
Replayable HOs & Puzzles
Souvenir Room
For the past few years, Eipix has slowly dug its way into the HOPA world. From a small studio with two releases a year, now a dominating developer with two games month! This could be a great thing, since Eipix is a highly-talented group of people who has developed countless acclaim-worthy adventures. But at the same time, this could very well backfire as they are quickly running out of ideas – as seen in this new Myths of the World installment.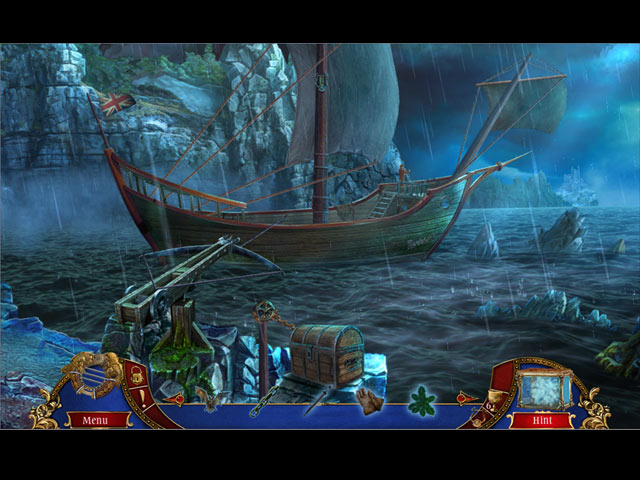 Before your uncle passed away, he left you an important artifact that has the power to unleash a deadly curse. You need to save the others who have been cursed, as well as yourself, before it's too late. The storyline in Myths of the World: Island of Forgotten Evil is far from original, and the backstory doesn't make it much more  interesting either. Moreover, the game relies far too much on movies for story development; we're here to play, not to watch, right?
The visuals are Eipix's style epic. We were impressed by the quality of visual effects, the animations and the detailed artwork. If only the graphics would use less of the blue hue, the visuals would be pretty much flawless. Besides, the developer also did a fantastic job with the soundtracks. The game's music remains quiet most of the times, which builds up the suspenseful mood of the game well. During thrilling events, the music turns more dramatic, without overpowering what's happening on the screen.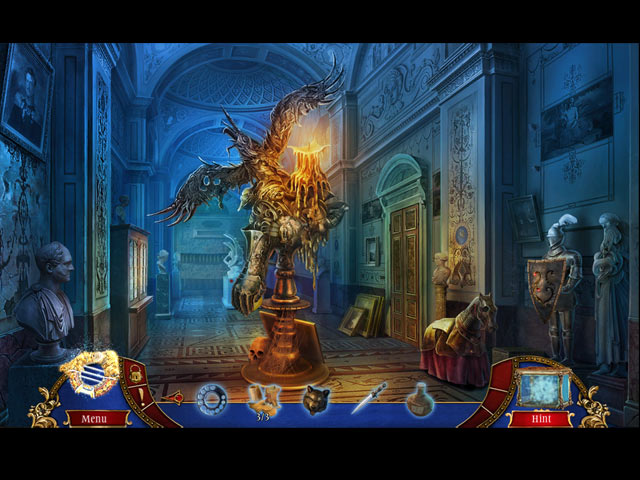 Myths of the World: Island of Forgotten Evil struggles when it comes to the gameplay. The adventure is far too predictable, it is as if we have played this exact game before, but with different locations. Further, the game comes with a tedious gimmick, the Valor's Light, which prompts a tiring searching-style puzzle. The hidden objects are well-made, but nothing noteworthy. Similarly, the puzzles are somewhat challenging, but are not exactly innovative.
Nonetheless, we were entertained throughout the four hours of the main game, as well as the one-hour bonus chapter. The Collector's Edition is filled with bonus content, necessary or not; wallpapers, soundtracks, concept art, movies, achievements, collectibles, a strategy guide, replayable hidden objects, replayable puzzles and a souvenir room.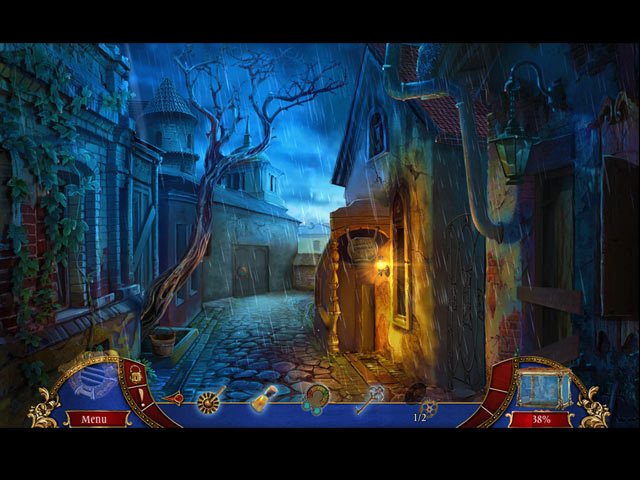 Happy Thanksgiving and get ready for another epic Mystery Case Files adventure! In this twentieth installment of the iconic Hidden Object series from Big Fish Games and Eipix Entertainment, you are tasked to investigate an urgent call from the infamous Manchester Asylum for the mentally insane. A mysterious patient from room 11 suddenly begins drawing a […]
Dreadful Tales: The Space Between was a revelation earlier this year and so, I had high expectations going into this new creepy Hidden Object sequel. In Dreadful Tales: The Fire Within, the legend has it that unnatural, ghostly things happened in the eerily quiet Coldfell Forest. Jill Weaver witnessed this firsthand when her family-bonding time […]
When an inmate at the Manchester Asylum draws a huge crown covering the walls of her cell, you're sent to learn what, if anything, it has to do with your past. But when the inmates escape, there's only one way for you to regain control — find the Black Crown before they do. You'll need […]