INFO
Item Reviewed
Grim Tales: Crimson Hollow Collector's Edition
September 14, 2016
RELEASE DATE
August 26, 2016
FEATURES
Widescreen Support
Interactive Jump-Map
Voice Overs
3 Difficulties + Custom Mode
Sphere of Time
Daddy's Skull
COLLECTORS EDITION
Exclusive Bonus Chapter
Integrated Strategy Guide
Wallpapers & Concept Art
Soundtracks & Screensavers
Achievements & Collectibles
Secret Room & Archives
The Gray Family's drama continues in this brand-new Grim Tales game. Your niece, Stacy Gray, as well as several other students have disappeared from a boarding school. Each of of these girls was last seen with a man named Dorian Black. Visit Black's mansion, the Crimson Hollow, as you learn that the relationship between the Gray's family and the Black's family might be more complicated than you thought.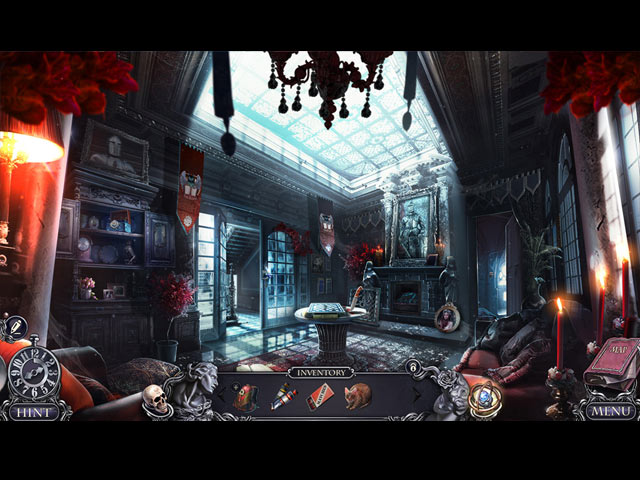 Grim Tales delivers yet another killer sequel! Crimson Hollow got out attention right from the start with an intriguing opening sequence and a chilling menu screen. One can argue that the main plot in this game is just another "missing cousin" type of story – however, the ever-so-interesting backstory definitely makes up for that. It also helps that this sequel still follows the Gray's Family and their unfortunate events, we already feel invested in solving their mysteries even before the game started.
The attention to details is key in Grim Tales: Crimson Hollow. All of the locations are incredibly beautiful with just the perfect lighting and a mind-blowing amount of details – they are honestly all wallpaper-worthy. The use of audio is also excellent in this game; the background music maintains the suspense and the haunting atmosphere of the game very well and the voice-overs are neither overly-dramatic nor too monotone.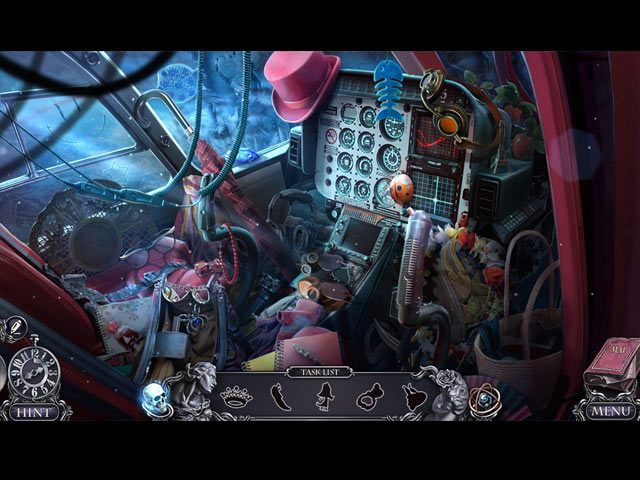 Gameplay wise, Grim Tales: Crimson Hollow plays it fairly safe. Avid fans of the genre will find the game pretty familiar and easy to navigate with little actual innovation. Although the hidden object scenes and the puzzles are nothing revolutionary, they are certainly expertly-developed. They fit right in with the theme of the game and offer a great share of entertainment. In addition to the standard game mechanics, Crimson Hollow also comes with a magic Skull, in which you can use to get advice from your father and the Sphere of Time, a useful time-travelling device.
Because of the game's fast-paced storytelling and intense environment, we were kept engaged at all times during the four hours. The bonus chapter explores the story further and is just as amazing as the main game. Other extras include a strategy guide, wallpapers, screensavers, collectibles, achievements, concept art, soundtracks, archives and a Secret Room.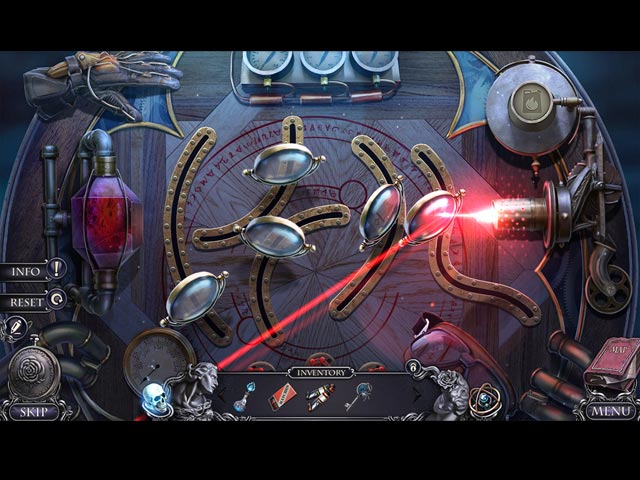 Christmas Stories- The Christmas Tree Forest will engage you in the unforgettable world of Haunted Hotel and put your skills to the test in thrilling hidden-object puzzles, fascinating locations, and uncovering the hotel's mystery that is robbing people of their years of life before it's too late. Will you be able to solve the puzzles […]
Solve challenging riddles, travel to odd locations, and uncover the secrets of the magical Halloween animals. Will you be able to solve Halloween Stories: The Neglected Dead's puzzles? You have a fantastic opportunity to learn about the surprises that the three world locations have in store for you. Neglected, a great puzzle adventure game from […]
In this detective adventure game from Elephant Games LLC, which was released on March 4, 2021, you can hunt for hidden things and solve puzzles and brain teasers.Your mission is to find unusual stuff in order to halt the murder. Can you solve the "Strange Investigations: Becoming" criminal case? Explore crime scenes, stop the perpetrator, […]