INFO
Item Reviewed
Delicious: Emily's Message in a Bottle Collector's Edition
September 28, 2016
RELEASE DATE
September 7, 2016
FEATURES
Widescreen Support
Three Difficulty Settings
Customizable Menus
Emily's Scrapbook
Hidden Mouse
COLLECTORS EDITION
25 Challenge Levels
Achievements
Delicious: Emily's Message in a Bottle takes us back 30 years to Italy, when Emily was just a small child. Meet Emily's family members and help her go through the endless stream of family dramas in the most heartwarming Delicious episode yet!
We love innovation, we really do – especially when it comes to Hidden Object games because those games can get tiring very easily if the developer keeps doing the same thing sequel after sequel. However, with the Delicious series, we feel like we are more than happy with the way things are. The developer has already geared the Time Management formula down to perfection; there is nothing noticeable to be changed or improved.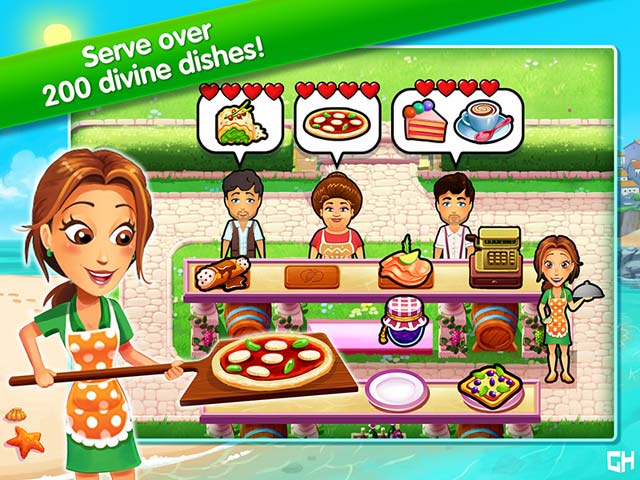 This new Delicious installment once again, manages to wow us. The delivery of the storyline has never been better, combined that with such a bittersweet and moving theme – Emily's Message in a Bottle is perhaps, one of the most captivating Time Management games ever released.
With 13 games in, you would have thought that the developer has started running out of tricks. To debunk that theory, Emily's Message in a Bottle introduces a bunch of interesting new menus, exciting new tasks, fascinating new characters and charming new locations. Although the gameplay is still based on the same signature formula, all these varieties of new items help keep things fresh.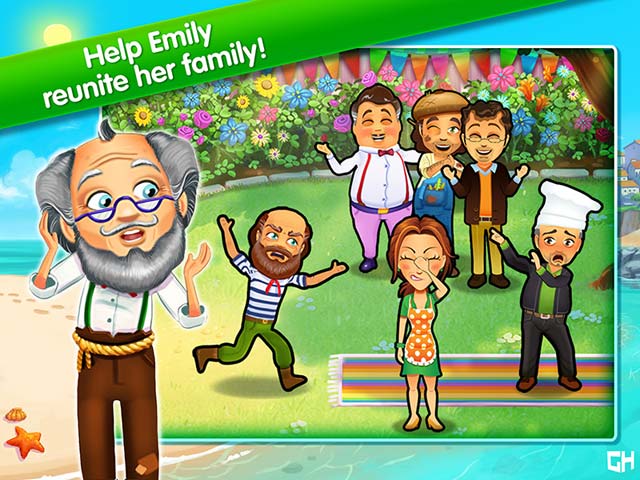 Delicious games always offer excellent production values, and they have also improved with this new chapter. The visuals are impeccable; rich colors, gorgeous artwork and playful effects. In addition, the soundtracks are mostly upbeat and fun, but can be mellow and touching when they need to be.
Long-time fans of the Delicious series will be glad to know that the game comes with 65 fast-paced levels, plus a handful of bonus challenges. Delicious: Emily's Message in a Bottle also includes Achievements, Mouse Hunt, Emily's Scrapbook and three difficulty modes.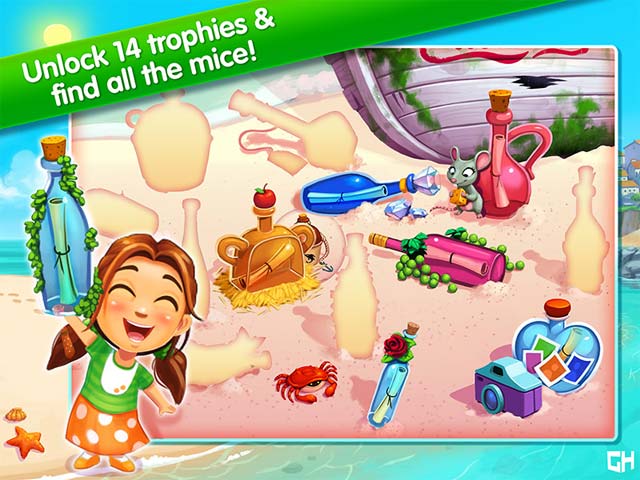 Claire always aspires to be a famous master chef, and her dream has a chance of becoming true this time. Join Claire on her cross-country adventure as she opens food trucks, serving icious dishes to the masses. Can you help her survive the chaos of running restaurants in Claire's Cruisin' Cafe? Is 2020 the resurgence […]
As far as famous coing games go, Coing Diary is in the top tier of the list. This free-to-play Time Management game from MyTona was only launched in 2018, but has seen the type of success that most mobile games can only dream of. Coing Diary has already been downloaded 10 million times worldwide and […]
Nordcurrent, the creator of the insanely popular Coing Fever, presents a new twist on coing games. Hungry Invaders is essentially Plants vs. Zombies meets coing – can you feed all the monsters before they reach your kitchen base? If you the format of tower defense games and the mechanics of time management games, then […]