INFO
Item Reviewed
Dark Realm: Lord of the Winds Collector's Edition
September 25, 2016
RELEASE DATE
September 4, 2016
FEATURES
Widescreen Support
Interactive Jump-Map
Voice Overs
3 Difficulties + Custom Mode
Bow and Magic Arrows
COLLECTORS EDITION
Exclusive Bonus Chapter
Integrated Strategy Guide
Wallpapers & Soundtracks
Constellations Mini Games
Collectibles Hunt & Morphing Objects
Achievement & Collectibles
Replayable Hidden Objects
Mad Head Games has a knack for crafting excellent Hidden Object Puzzle Adventure games, we lost count of how many masterpieces has come out from this genius studio. Dark Realm: Lord of the Winds is the follow-up to Queen of Flames and Princess of Ice, so it definitely has a lot to live up to – fortunately, Lord of the Winds is just as glorious as its predecessors.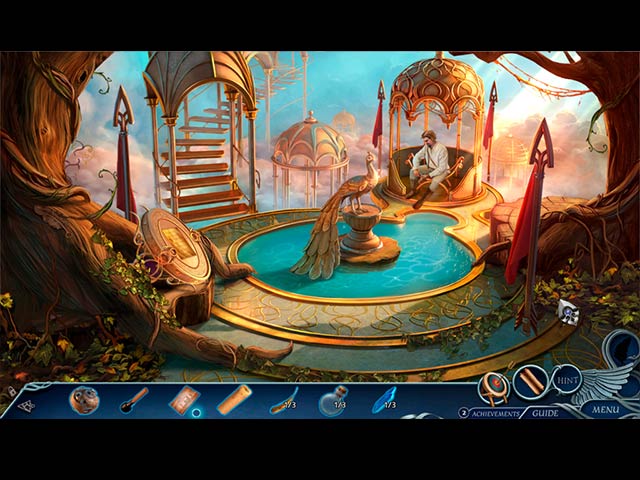 The beginning of Dark Realm: Lord of the Winds could not have been more dramatic. Queen Valera has decided to offer a peace treaty to the long-time rivalry kingdom ruled by King Harlon. But things did not go as planned when a mysterious force blasted out of King Harlon's gift and absorbed her life force. Is this really the working of King Harlon or is there a real culprit behind all this?
Ultimately, Dark Realm: Lord of the Winds is just another story about the rivalry of two fantasy kingdoms. However, Mad Head delivers this same-old story in such a clever way and with such interesting side-stories that makes it worth following. Some might even find the game to rely too much on character's dialogues, but we found them to be necessary for an interesting gameplay.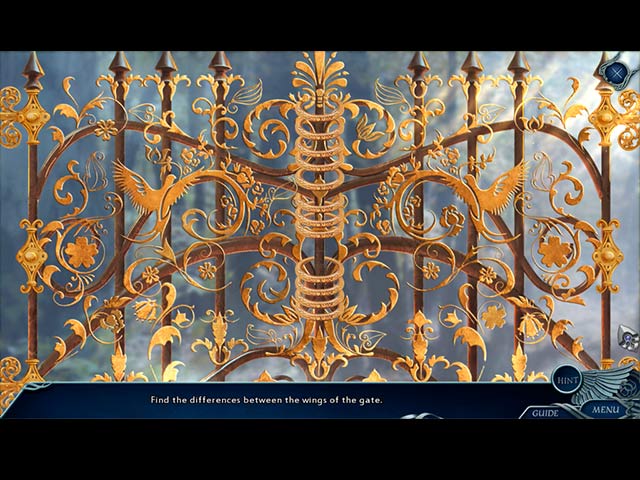 Gameplay wise, Dark Realm: Lord of the Winds is satisfyingly innovative. The gameplay is highly interactive; filled with plenty of fun tasks to complete and fascinating characters to talk to. Also, the hidden object scenes and the puzzles are nothing short of impressive. The hidden object scenes are incredibly varied, and some can be very challenging. As for the puzzles, they are usually very creative and appropriate for the events happening in the game.
Dark Realm: Lord of the Winds undoubtedly shines in the visuals and audio departments. The artwork is beautiful in every way and the richly-colored graphics make each scene absolutely stunning. The soundtracks are orchestral and at times, very calming – quality through and through.
The main game took us around four hours to complete and the equally-amazing bonus chapter took us another hour. The Collector's Edition also comes loaded with a strategy guide, concept art, wallpapers, soundtracks, achievements, collectibles, morphing objects, constellations mini games, hidden objects and collectibles hunt – a little something for everyone.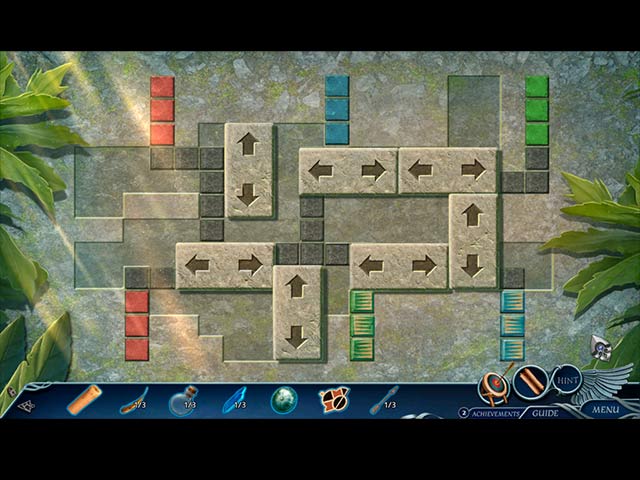 Greedfall, an expansive RPG by the French studio Spiders, offers players lush, opportunity-filled environments that are enhanced by a variety of customization options. Although a Greedfall sequel is in the works, Spiders does not intend to depart from that offering shortly, and the upcoming Steelrising is an action RPG instead, thus it will be […]
We've seen a lot of Daedalic's upcoming stealth adventure game gameplay. We've been waiting for further information about The Lord of the Rings: Gollum since it was ayed to 2022 at the start of 2021. Fortunately, developer Daedalic Entertainment is finally gearing up to iver this game into the hands of J.R.R. Tolkien enthusiasts after […]
Your friend is having trouble in these searching games because her grandma has gone missing, and she believes something bad has happened.To become a true Fairy Godmother, you must travel to various locations in this hidden object game. Various HOPs and mini-games will assist you in immersing yourself in the enchanting story of a fairytale […]