Remember the time when we only got one Delicious release a year? Now, we don't only get two Delicious games a year, we also get releases from its sister series; Angela's Fabulous and this latest one, Cathy's Craft. Obviously, Cathy's Craft exists in the same universe as Delicious and Fabulous, but does it live up to the high expectations set by its predecessors?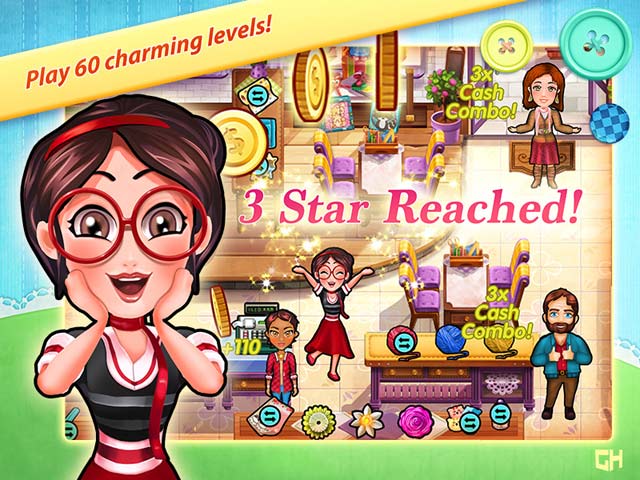 With this new Delicious spin-off, Gamehouse teamed up with Boomzap Entertainment, a legendary developer usually known for their HOPA adventures. Fans of Delicious games will immediately fall in love with Cathy and her crafts store.
Each level of Cathy's Crafts presents a new challenge which ties in with the charming main plot of the game. We always love the stories in Gamehouse's time management games and we respect the developers for their ability to come up with all these creative and interesting storylines for all these games. When compared with Delicious and Fabulous, Cathy's Crafts is a little more children-oriented – which is not necessarily a bad thing, we just don't feel as involved with the game as we did with the other two series.
Cathy's Crafts has a top-graded production, as expected. The graphics are colorful and bright, simply delightful. The soundtracks are lively and wonderful as well, they sound like something straight off Disneyland.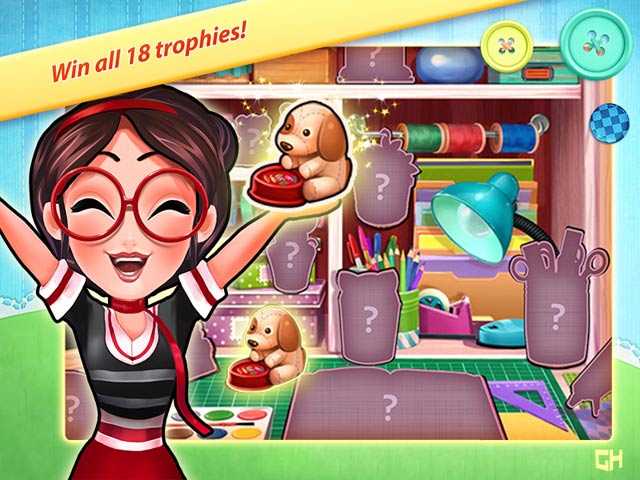 While there have been many cooking and farming Time Management games, the subject of arts and crafts was rarely touched by casual games developers. Thus, Cathy's Crafts has a pretty fascinating and unique theme. However, the game is not very innovative apart from that. Cathy's Crafts plays just like any Delicious games, with the addition of an adorable cat for you to take care of. We still enjoyed the game regardless, especially since the game is as perfectly put together as ever.
We are unclear on which features exactly are Collectors Edition's extras, if there are any CE extras at all, or if the game will get a Standard Edition release at all. As for now, the Collector's Edition of the game features 60 levels across six different locations, three modes of difficulty, the familiar mouse hunting, achievements, character's bios and customizable shop items.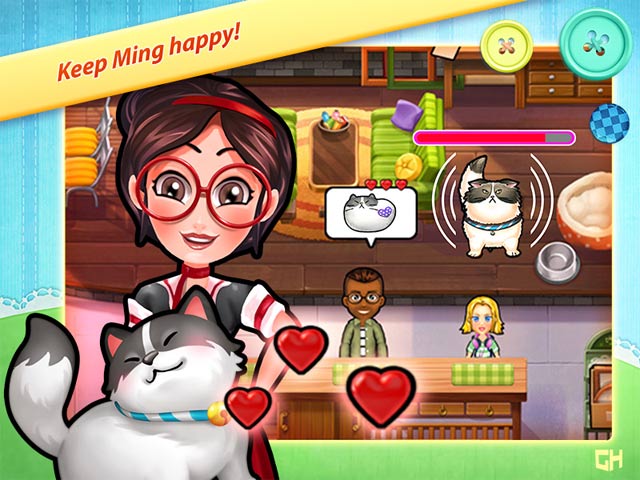 Boomzap is back! Yes, you read it right – Boomzap Entertainment, the once-prolific studio behind hidden object all-timers from Awakening to Dana Knightstone to Otherworld is back with a brand-new hidden object game. In Faircroft's Antiques: Treasures of Treffenburg, travel with Mia Faircroft to the beautiful Austrian city of Treffenburg as she embarks on her […]
Gamehouse Original Stories is back with a new Time Management sequel to the hit 80s TV sitcom of the same name. Guide Julie through a variety of exotic locations as she sets sail on the cruise of a lifetime from Los Angeles to Mexico! But what would happen when she has to deal with a […]
It has been six years since we got out last Sally's game. Now, Gamehouse has brought back this iconic Time Management and gave it a modern revamp. To the disappointment of long-time fans of the series, Sally's Salon: Beauty Secrets is very different from the Sally's games we were used to. Sally is now part […]