INFO
Item Reviewed
Witches' Legacy: Dark Days to Come Collector's Edition
August 16, 2016
RELEASE DATE
July 31, 2016
FEATURES
Widescreen Support
Interactive Jump-Map
Voice Overs
3 Difficulties + Custom Mode
Hidden Objects Vs. Matching
Ferret Helper
COLLECTORS EDITION
Exclusive Bonus Chapter
Integrated Strategy Guide
Wallpapers & Screensavers
Concept Art & Soundtracks
Achievements & Collectibles
Elefun Games' dark fantasy adventure series is back with the eighth installment. In contrary to what we feel about most series that have reached as far as the eighth game, we still enjoy the Witches' Legacy series. Continued from Awakening Darkness, the Ice Twin Sorcerers have been awoken and they are determined to seek the powerful artifact and revive the Dark Witches. You and the Good Witches must join forces to prevent this catastrophe from happening.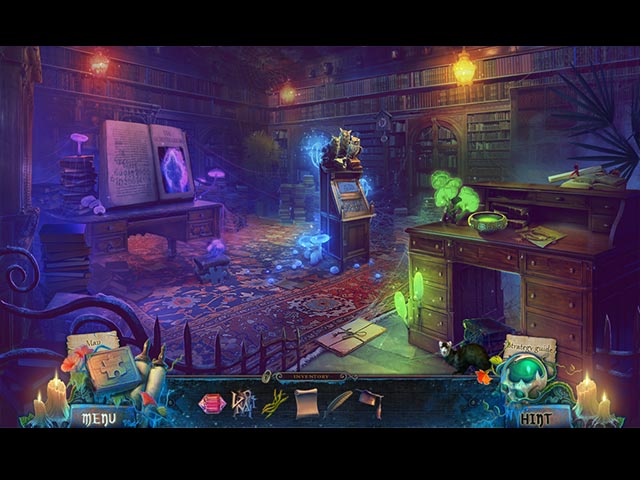 The developer opted for a more light-hearted route with this sequel; not in terms of the plot of course, but in terms of the environment. Witches' Legacy has always been a dark fantasy series, but it has never been this fairytale-like. Each location is ornate with everything from talking creatures to fancy decorations, a bit too much we might say. Nonetheless, we were amazed by the quality of the visuals in this game. The colors are vivid and the artwork is nothing short of astounding, the animations are some of the best as well.
We were thoroughly entertained all the way through Witches' Legacy: Dark Days to Come. The game offers nothing particularly groundbreaking; the adventure part is predictable enough, the interactive hidden object scenes are nicely varied and the puzzles are fun, yet too easy. However, just like the recent titles from this developer, each location in the game contains several interactive spots. These interactive spots don't necessarily need to affect the course of the game in any way, but they are enjoyable to interact with – definitely a smart little touch and we hope to continue seeing this concept in future Elefun projects.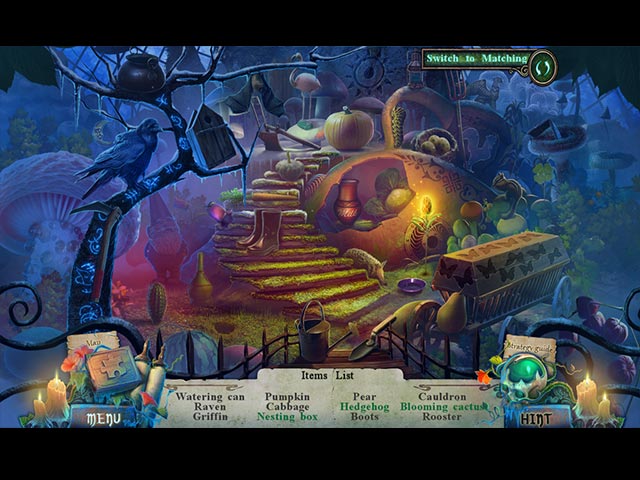 The storyline in Witches' Legacy: Dark Days to Come develops in a similar fashion to the stories in the previous games. Fans of the series will no doubt feel invested in the storyline, while newbies can also enjoy the thrills caused by the action-packed plot in this game. We also have a Ferret helper in this installment – this cute helper has the ability to perform a range of tasks, all accompanied by fascinating animations.
Witches' Legacy: Dark Days to Come took us the whole four hours to complete, which is a fair length for a HOPA. The Collector's Edition includes all the expected bling; a strategy guide, a one-hour bonus chapter, wallpapers, concept art, screensavers, soundtracks, replayable puzzles, achievements and collectibles.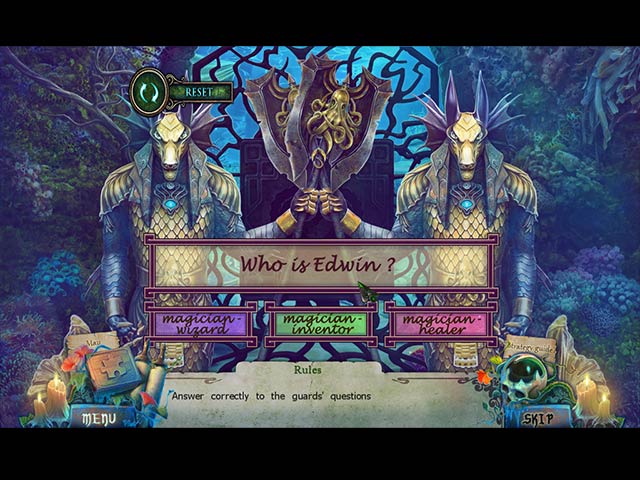 Witches' Legacy continues the successful franchise with its twelfth installment, Secret Enemy. Not long after the Ancient Once was resurrected in the previous game, evil monsters have kicked off their attack on the Earth. But these foul creatures are not the power witch's only foe, as the Witch Hunters are also out tracking down witches […]
Earth is currently swarmed with monsters and evil entities when the Witch Hunters decided to take advantage of this opportunity and attack the witches. Can you keep the Earth as well as your own coven safe from these external forces? Screenshots taken by Jan Thomas
It was the night right after the ceremony in which Fear For Sale magazine won an award and you just arrived home when you got an urgent call from your boss – creepy dolls are attacking the Fear For Sale headquarter! As a skilled investigative journalist, do you have what it takes to solve yet […]