INFO
Item Reviewed
Labyrinths of the World: Stonehenge Legend Collector's Edition
August 24, 2016
RELEASE DATE
August 7, 2016
FEATURES
Widescreen Support
Interactive Jump-Map
Voice Overs
Diary
3 Difficulties + Custom Mode
Hidden Objects Vs. Match 3
Gadgets
COLLECTORS EDITION
Exclusive Bonus Chapter
Integrated Strategy Guide
Wallpapers & Concept Art
Soundtracks & Cutscenes
Achievements & Collectibles
Replayable HOs & Puzzles
Zoological Garden
We have never been big fans of the Labyrinths of the World; we found the previous installments somewhat fun, but mediocre at best. Unfortunately, this new sequel didn't manage to change our opinion. In Stonehenge Legend, your sister discovered a powerful magnetic field while she was working at the Stonehenge. This magnetic field creates mysterious portals to other worlds, and you need to close them before they upset the balance between of the universe.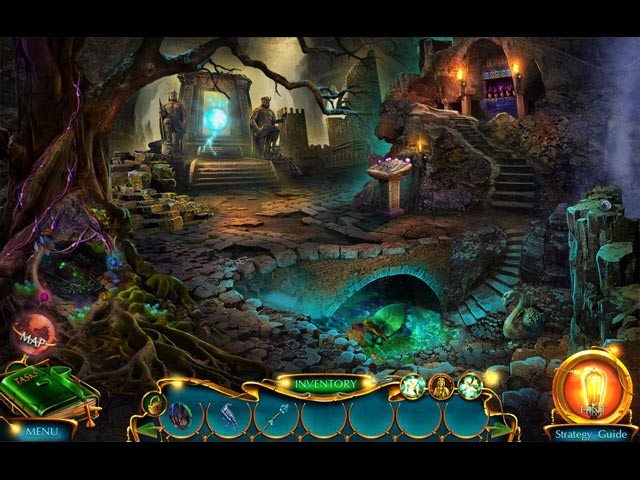 Labyrinths of the World tackles the Sci-Fi theme with this sequel, and we actually found the storyline to be pretty refreshing. Stonehenge Legend starts off rather slowly, but then things get more chaotic and intriguing once you enter the portals. The game introduces many supernatural creatures, in which we found many of them to be wildly imaginative. Moreover, you are also equipped with fancy gadgets to help with your journey. Thus, with lots to see and tons to do – the adventure never gets boring.
Just like with previous Labyrinths of the World games, we found the visuals in Stonehenge Legend to be somewhat unpleasant. Despite the creative artwork, the colors used in this game are absolutely glaring. This makes the majority of the scenes painful to look at, when they have the potential to look stunning. Besides, the cutscenes and animations also come out somewhat blurry – definitely not up to today's standards. On the other hand, the soundtracks are beautifully composed and the voice-overs are quite decent.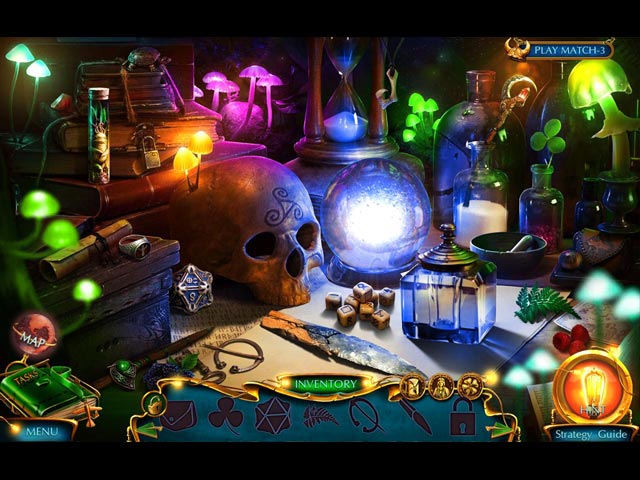 There is not much to say about the gameplay of Labyrinths of the World: Stonehenge Legend. While we appreciate the creativity that the game designers put in when creating the environment of the game, we were not that thrilled playing it. Stonehenge Legend got HOPA right down to the formulas, in a way that makes the game incredibly straightforward and leaves very little to write home about. This also applies to the mundane hidden object scenes and the average puzzles.
Still, there is much to like when it comes to the Collectors Edition's extras. The game includes three sets of hard-to-find collectibles, and the useful map does a great job at keeping you on track of collecting them all. The bonus section also features a bonus chapter, a strategy guide, wallpapers, the Zoological Garden, soundtracks, videos, concept art, replayable hidden objects, replayable puzzles and achievements.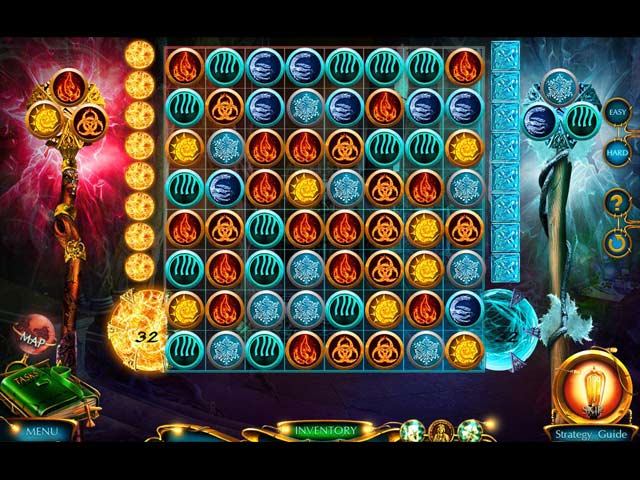 Enchanted Kingdom has beautiful wallpapers, soothing music, attractive concept art, and engaging movies abound in this mystery quest game, so rush to play to fully immerse yourself in the wonderful environment. Do you have any idea how to restore the Kingdom's magical power? You must solve riddles, mental teasers, and mini-games in the exciting adventure […]
Throughout this object-finding game, you'll get a sense of total immersion. Because every area of this game's universe is loaded with hidden objects, you can play as a true explorer.Domini Games has published "The Game," a brand new terrific game in the "Labyrinths of World" series, which was released on September 9, 2021. Simon and […]
Explore your favorite free hidden object games, logic puzzles, and brain teasers, again and again, loing for the items you need to get achievements. Are you up to the task? In these amusing locating object games, your goal is to seek out and uncover concealed objects to solve the case.Domini Games published another excellent game […]