INFO
Item Reviewed
Enigmatis 3: The Shadow of Karkhala Collector's Edition
August 11, 2016
RELEASE DATE
July 24, 2016
FEATURES
Widescreen Support
Interactive Jump-Map
Voice Overs
3 Difficulties + Custom Mode
Hidden Objects Vs. Matching
Evidence Board
COLLECTORS EDITION
Exclusive Bonus Chapter
Integrated Strategy Guide
Wallpapers & Concept Art
Soundtracks & Cutscenes
Achievements & Collectibles
Replayable HOs & Puzzles
Awards
Editor's Choice
Best of 2016
There has never been a time when we were this excited waiting for a HOPA game. After nearly three full years, Artifex Mundi is back with the highly-anticipated sequel to the Enigmatis series. The Enigmatis series has always been one of our absolute favorite HOPA series for many reasons, and this satisfying conclusion definitely further strengthens our love for this epic trilogy.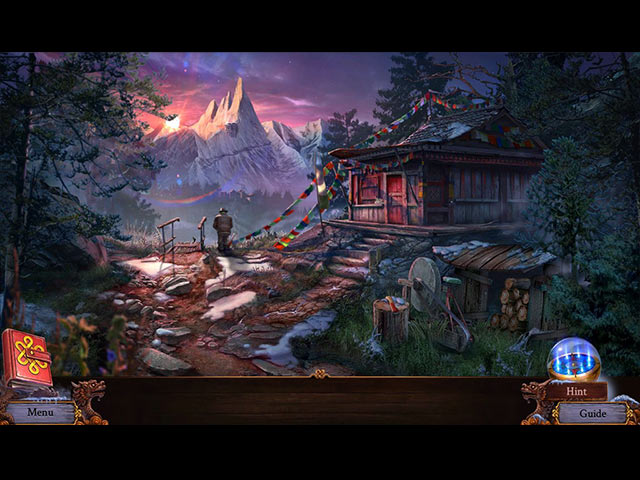 The game begins at the place that started it all, Maple Creek. The sneaky villain, the Preacher has already managed to escape from you and your detective partner's grasps twice, but this time, his evil plan must end for good. Now that he is the last Reaper left on Earth, he has the power to resurrect Asmodai, the master of all demons. The Shadow of Karkhala takes you to the high mountains of Tibet as you prepare your final battle with the Preacher!
The Enigmatis series is well-known for its gripping storyline, and this The Shadow of Karkhala doesn't disappoint. Fans of the series will be drawn right in by the brilliant opening sequence and smart references from the previous games. Those who have never played an Enigmatis game before (why not?) will certainly enjoy the action-packed plot and the high stakes of the game.
When it comes to the production, Artifex Mundi no doubt impresses. Despite the lighter tone of the atmosphere in this sequel, the visuals are extremely well-done. The artwork is complex and nicely-layered, while the all the colors and shades look incredible. The voice-overs are also decent, so are the cutscenes. We thought the soundtracks could be a little more upbeat during the less action-packed moments, but they do fit with the theme of the game well.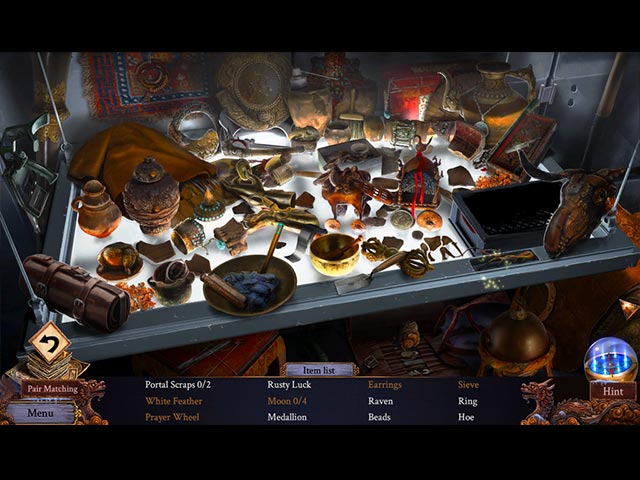 Enigmatis 3: The Shadow of Karkhala is not a simple game either. The adventure part of the game requires some serious brainwork as the game presents you with a range of interesting tasks. The famous Evidence Board is also back to accompany you in the game – the game uses the board in quite a clever way, much better than in most HOPA games. The Shadow of Karkhala showcases a nice balance between hidden object scenes and puzzles, in which both are very enjoyable. The hidden object scenes are mostly interactive lists, nothing groundbreaking. The puzzles, on the other hand, are very refreshing and are expertly-integrated into the storyline.
We completed the thrilling journey in just under 4.5 hours, and the equally-awesome bonus chapter in around an hour. The Collector's Edition comes packed with all the standard features; a strategy guide, wallpapers, concept art, soundtracks, cutscenes, replay of hidden objects and mini-games, hidden objects and collectibles.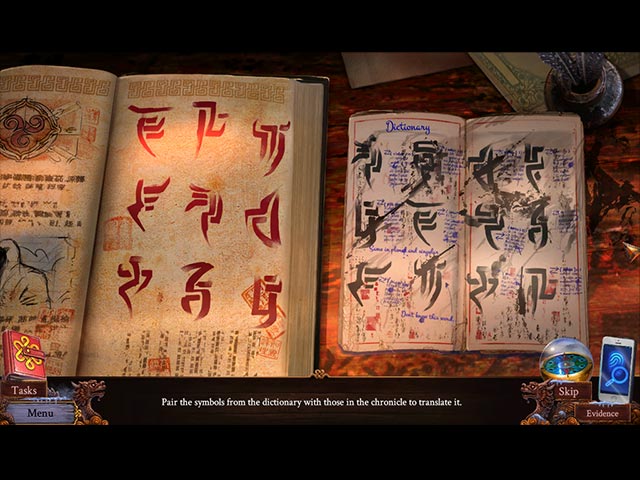 Vampire Legends: The True Story of Kisilova is a HOPA game that provides a fairly typical vampire experience. The elite in Vienna has heard reports of a string of murders following a deadly plague epidemic. The government has decided to act in response to the danger of the disease spreading as well as murmurs of […]
The young prince Fern vanishes with a mysterious female just before his coronation. The royal protectress and teacher have been tasked with finding him and bringing him home.In this new adventure game by Artifex Mundi named "Lost Grimoires 2: Shard of Mystery," which was released on April 19, 2017, she will encounter tricky hidden object […]
After defeating the army of the strange Elf Sylvanheir, King Raphael returns victorious. While the king's followers await his victorious entrance, his sister fears Raphael has been cursed and that a genuine war is about to break out, based on his unusual letters from the conflict.A fascinating hidden-object puzzle adventure game from the makers of […]