INFO
Item Reviewed
Elven Legend 3: The New Menace Collector's Edition
August 13, 2016
RELEASE DATE
July 27, 2016
DEVELOPER
Growing Grass Studio
FEATURES
Widescreen Support
Three Difficulty Modes
Power-Ups
COLLECTORS EDITION
10 EXCLUSIVE Levels
Integrated Strategy Guide
Wallpapers
Encyclopedia
Concept Art
Hidden Objects
Achievements & Collectibles
After the success of the first two Elven Legend games, this third installment sees itself being offered as a Collector's Edition. Fans of the resource-management genre are probably already familiar with this fantasy series – The New Manace poses a new challenge, but is it as good as its predecessors?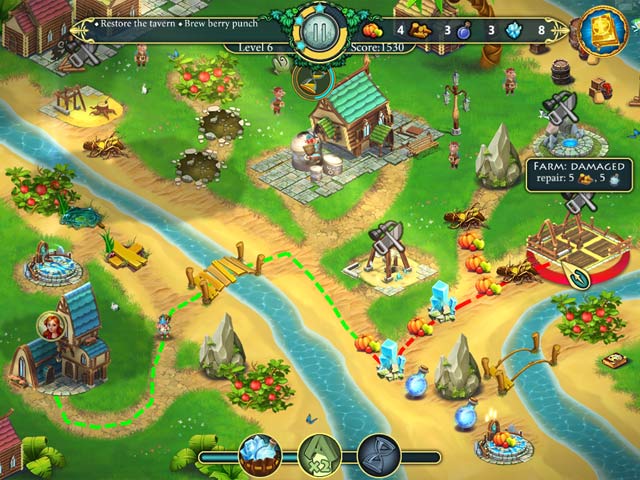 People said first impression is everything, and our first impression of Elven Legend 3: The New Menace couldn't have been more positive. Elven Legend 3 is a gorgeous game. From lush colors to stunning cartoon-style artwork, this game has them all. Besides, the environment in the game is smartly-designed so that each level brings something new for the players to see. Our only one concern regarding the visuals of the game is that the animations of the characters can seem somewhat stiff and awkward. But at the end of the day, Elven Legend 3 remains one of the best-looking games of its kind we have played.
Unfortunately, Elven Legend 3 doesn't exactly impress in other departments. The storyline is so uninspiring and boring that we'd rather not mention it – let's just say that we didn't bother paying attention to most of the dialogs. Not only is the story dull, the gameplay isn't very interesting either. Elven Legend 3 plays like any other resource-management games, with little innovation. Still, the game does come with extra features like a customizable city, useful power-ups and collectibles.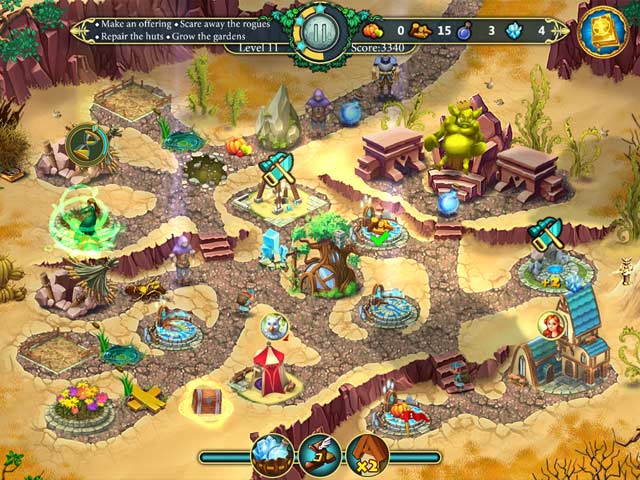 Elven Legend 3 is also a very busy game, which means that there is a large number of tasks to do at all time. Sadly, this doesn't translate into challenge. Advanced players might find themselves getting bored a few levels into the game since for the most part of the game, all we are asked to do is wait for resources and clear road obstacles. We wouldn't say that the game is not fun, because we did enjoy the upbeat mood of the game and its routine gameplay. However, the game would be much more entertaining if it moves at a faster pace and includes less tedious tasks.
The standard version of Elven Legend 3: The New Menace offers three difficulty modes (Relaxed, Normal and Professional) and 40 levels. The Collector's Edition adds ten more levels, as well as a strategy guide, wallpapers, concept art, collectibles, achievements and hidden objects.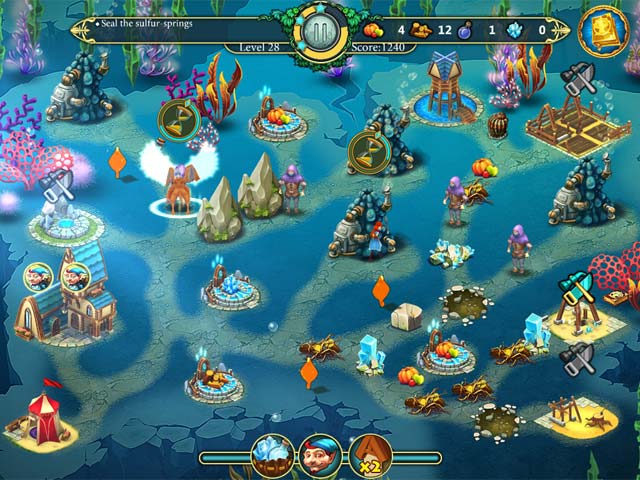 In this fifth installment of the fan-favorite Campgrounds series, Addie is in need of a vacation, but how could she leave her campgrounds lonely? She enlisted her trusted friend Tom to help lo over the campsites while she's away, but as a newbie, is Tom up to the task? all the previous games in […]
Whether it's fairy tale fantasy or medieval or Vikings or crime, the Time Management genre has gone through a wide range of themes – but very few have actually been set in a futuristic world. Faraway Planets takes you to the future when civilization is possible on another planet, when technology is so advanced and […]
General Flavius of Britons is up for a dangerous new journey! After ridding the land of Britons of the Filth in the first chapter, Flavius realized that he still needs to clear the source of the evil. Enter the Shadow Lands – the underworld for the dead souls of the Celts where the Filth has […]