INFO
Item Reviewed
Dark Tales: Edgar Allan Poe's Metzengerstein Collector's Edition
August 6, 2016
RELEASE DATE
July 22, 2016
DEVELOPER
ERS Game Studios
FEATURES
Widescreen Support
Interactive Jump-Map
Voice Overs
3 Difficulties + Custom Mode
COLLECTORS EDITION
Exclusive Bonus Chapter
Integrated Strategy Guide
Wallpapers & Screensavers
Concept Art
Soundtracks & Cutscenes
Achievements & Collectibles
Replayable HOs & Puzzles
Here comes another Dark Tales game in this long-running series from ERS Game Studios. In this ninth installment, you are asked to travel to Hungary to solve another gloomy case, based on the famous Edgar Allan Poe's short story Metzengerstein.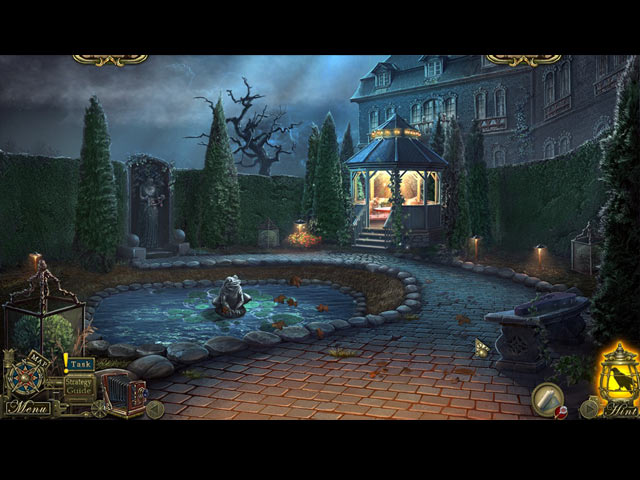 Despite Metzengerstein being one of our personal favorite Edgar Allan Poe's works, we found this installment of Dark Tales to be very boring. The story develops at such a slow pace – at times, we found ourselves moving back and forth with no purpose. Secondly, the characters are not memorable and the fact that some of the characters look similar to each other makes the already-tedious storyline even more confusing.
The gameplay in Dark Tales: Edgar Allan Poe's Metzengerstein doesn't make the game much more interesting either. The game is fairly straightforward and fans of the HOPA genre would find their way through the game very easily. Besides, the hidden object scenes and the puzzles, while well-made, are not fresh enough to captivate us. The game is full of same old cliché we have seen a thousand times before both in the previous Dark Tales installments and in many other HOPA titles.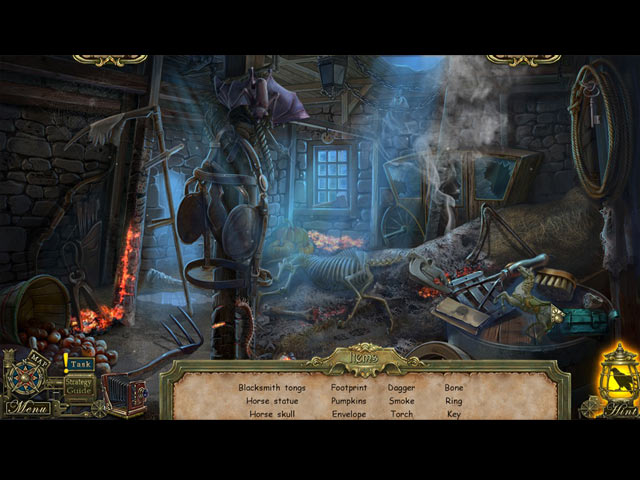 Luckily, Dark Tales: Edgar Allan Poe's Metzengerstein is not all bad. The visuals in the game are extremely solid, perhaps some of the best works done by the ERS-G's art team in quite a while. The graphics are detailed and sharp, not as washed-out as those in most games from this developer. We were also impressed by the realistic, 3D-tinged cutscenes – they look spectacular! On the other hand, the audio side of the production is rather disappointing. The soundtracks are nothing to be excited for; fine, but not as epic as they could be. As for the voice-overs, they are in perfect English, when the game is supposed to set in Hungary – not very believable isn't it?
Dark Tales: Edgar Allan Poe's Metzengerstein's length is under the average four hours, as it took us only 3.5 hours to complete. The Collector's Edition offers all of the standard extras; a bonus chapter, a strategy guide, wallpapers, concept art, cutscenes, screensavers, soundtracks, achievements, collectibles, replayable mini-games and replayable hidden object scenes.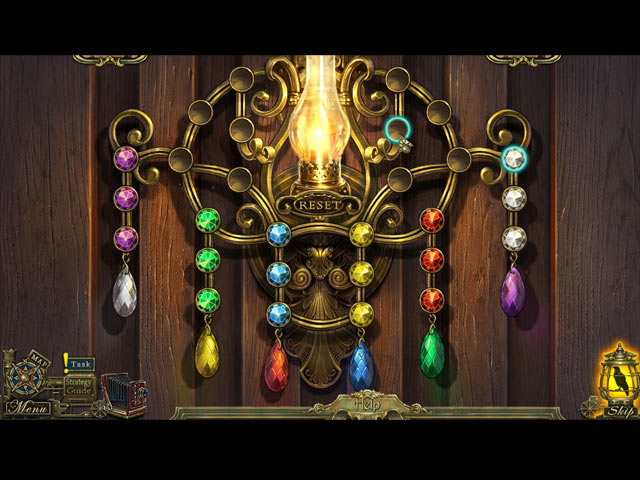 Grim Facade takes us back to Venice with this new installment, The Red Cat. Recently, a series of murders has been going on in town, with the killer announcing its victim by putting a Red Cat on the victim's front door. The Mayor has asked for your expertise when his son appears to be the […]
Marjory called for your help when her fiancé has been kidnapped by hooded figures in plague masks. As you dive deeper into the case, you discover something far sinister lies behind. PuppetShow has now come to the ninth installment, with little progress. First off, there is simply nothing innovative about the story in PuppetShow: Her Cruel Collection. […]
As a member of the royal Secret Service, you are summoned by the Cardinal to help protect him from possible danger. All of the victims of recent murders in the city have received the same letter accusing them of treason against the crown prior to their deaths. Now that the cardinal has received this deadly letter […]